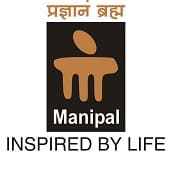 MANIPALGLOBAL EDUCATION SERVICES PRIVATE LTD (MaGE) MaGE is the learning resource and development centre for the entire MANIPAL Group. The mandate of MaGE is to enhance the distance learning, continuing learning, learning services and related technology initiatives of the Group. The emphasis is to provide access to quality education to learners both in India as well in select international markets while addressing constraints of time, geography and work.
Position : Pharmacy Manager
No of Post : 1
Experience required : 10-20 years
Compensation : 5,50,000 – 9,00,000 P.A
Desired Profile : B.Pharma – Pharmacy; M.Pharma – Pharmacy
Job Description :
Formalization, frequent review to carry out additions/deletions, maintaining stock levels based upon past consumption, re-order level of supplies, to avoid stock out in main store. Determine stock level to be maintained in OPD & IPD, Pharmacy, ensure smooth functioning of both by maintaining the duty roster, stock levels, replenishments and ensure minimum working time for customers.
Develop, coach, counsel and direct pharmacy personnel. Monitor employee performance. Oversees the pharmacy employment process by making recommendations to supervisor for hiring, promoting and terminating. Participate in pharmacy employee evaluations.
Approve timecards and other reports. Implement and uphold pharmacy security, safety and standards of practice.
Cooperates and works with warehouse management to improve and maintain warehouse efficiency and maintain consistency in upholding Costco policy and procedures.
Monitor department cleanliness. Maintains professional appearance of department
Counsel members on proper medication usage. Respond to customer concerns, questions and problems regarding prescriptions, merchandise and services.
Maintain proper inventory levels and accurate records of merchandise.
Coordinate maintenance and repair of equipment.
Exercise discretion and confidentiality with all employee and patient information.
Ensure department provides prompt and courteous customer service to members, employees and vendors.
Demonstrate efficiency in all pharmacy computer system
Develop and implement written policies and procedures to be performed and insure that an adequate number of qualified and trained pharmacists are employed at the facility
Is personally responsible for compliance with all laws governing the practice of pharmacy and distribution of drugs
Co-ordinate with Senior Management with regard to daily updates of pharmacy.
Related Jobs :