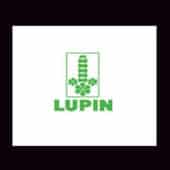 Lupin Limited is one of India's largest manufacturers of bulk actives and formulations. The principal bulk actives manufactured by it include Rifampicin, Pyrazinamide, Ethambutol (anti-TB), Cephalosporins (anti-infectives) and cardiovasculars. The company also possesses competencies in phytomedicines, in which medicines are made out of plant and herbal resources supported by the discipline of modern medicine.
Job Title : Sr. Officer/Executive – Quality Control
No of Post : One
Age Limit : 21-28 years
Experience : 1 – 10 years (Grade Fitment will be as per experience levels)
Desired Profile : M.Sc (Org. Chemistry/Analytical Chemistry)(min marks 60%)
Preferred : Analytical experience in the pharma industry will be preferred. Should be well versed with QC activities of API in process labs.
Job Description :
Responsible for allocation and review of analysts work against standards.
Maintaining RM control samples, performing routine analysis and reporting test results, conducting internal audits and preparing trend reports.
Taking necessary investigative measures for out-of-specification laboratory results and facilitating achievement of production schedules.
Responsible for staff development through proper induction and training.
Related Jobs :