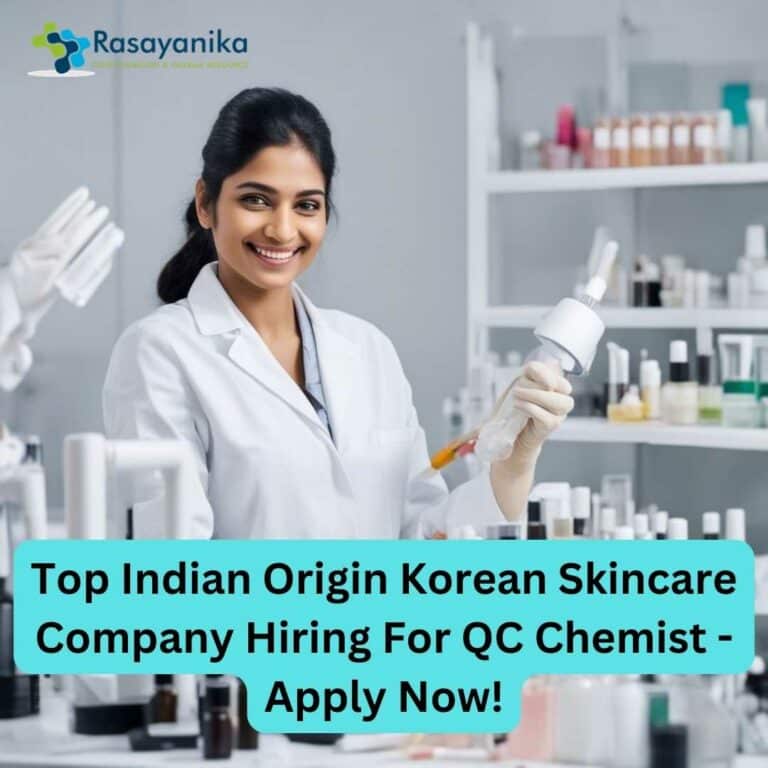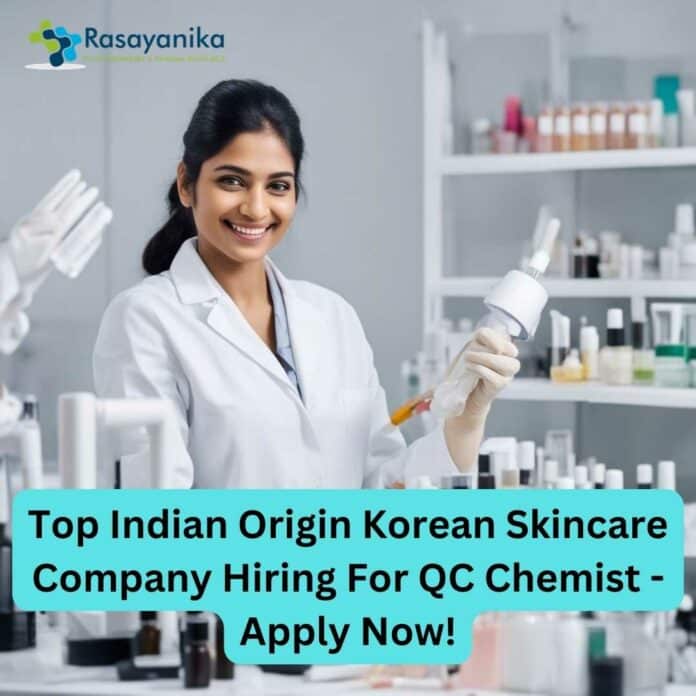 Quality Control Chemist Job at Pilgrim Skincare Brand – Apply Now
Quality Control Chemist Job at Pilgrim Skincare Brand – Apply Now. Pilgrim is an innovative and one of the fastest growing D2C (Direct-to-consumer) businesses in the beauty space. Founded by serial entrepreneurs from IIT Bombay and IIM Ahmedabad, it offers a dynamic, fast paced and fun culture to be a part of.
Location: Mumbai, Maharashtra, India (On-site)
Greetings from Pilgrim,
We are looking for a QC Chemist,
5 days working (Alternate Saturday's are WFH),
Location – Mumbai (Andheri East, Chakala).
Job role:
Analysis of Pilot &Bulk sample.
Calibration of pH meter &Verification Analytical Balance.
Preparation of COA (certificate of analysis).
Maintain a Logbook record of equipment.
Review bulk samples.
Review all Calibration records.
Calibration of All instruments & record maintenance.
Preparation of SOP.
Completes documentation relating to material analysis.
Implement and maintain GMP procedures such as following SOPs, Standard Testing
Procedures (STPs), written procedure and maintaining proper documentation as
necessary for Quality Control.
Perform all functions and duties of Associate Chemists and Technicians as needed.
Ability to work independently with little to no supervision and as part of a team.
Instrument operational and other tests knowledge:
Viscometer and Viscosity check
pH meter
Conductivity meter
Refractometer
Pycnometer
TDS check
Refractive index
Density
Foam height.
APPLY VIA YOUR LINKEDIN ACCOUNT
Here are five possible interview questions for the role of Quality Control Chemist along with their answers:
1. Question: Can you explain the process of preparing a Certificate of Analysis (COA) and its significance in quality control?
Answer: Preparing a COA involves documenting the results of various quality control tests and analyses conducted on a product. This document ensures that the product meets established quality standards. To create a COA, I would compile data from analyses, including physical properties and instrument tests, to provide an accurate representation of product quality.
2. Question: How do you maintain and calibrate laboratory instruments like pH meters, refractometers, and viscometers? Can you provide an example of a challenging calibration issue you've resolved?
Answer: I ensure the accuracy of laboratory instruments through regular calibration and verification procedures. For example, when calibrating a pH meter, I would use standard buffer solutions and adjust the instrument until it provides accurate readings. An example of a challenging issue I've resolved was with a refractometer where calibration was off due to contamination, and I had to thoroughly clean and recalibrate the instrument to ensure precise measurements.
3. Question: Quality control often involves adhering to Good Manufacturing Practices (GMP). Can you share your experience in following GMP procedures and maintaining proper documentation?
Answer: Absolutely. I have extensive experience following GMP procedures, including adherence to Standard Operating Procedures (SOPs), and maintaining detailed documentation. This involves recording all test results, procedures, and any deviations from expected standards. Accurate documentation is crucial for ensuring product quality and compliance with regulatory requirements.
4. Question: In your role as a Quality Control Chemist, you're expected to work both independently and as part of a team. Can you provide an example of a project or situation where you demonstrated these abilities effectively?
Answer: Certainly. In my previous role, there was a project where I needed to independently conduct an urgent material analysis due to a tight deadline. I efficiently managed the analysis and presented the results to the team, ensuring we met the deadline. Additionally, I actively collaborate with team members by sharing insights and providing support whenever necessary.
5. Question: Quality control involves a variety of physical and instrumental tests. Can you describe your approach to troubleshooting and resolving issues with these tests, especially when results are outside acceptable limits?
Answer: When faced with test results outside acceptable limits, I follow a systematic approach. First, I verify the integrity of the sample and the calibration of the instrument. If no obvious issues are found, I retest the sample and, if necessary, consult colleagues or technical resources for assistance. Troubleshooting often involves a combination of technical knowledge, attention to detail, and collaboration to pinpoint and address the root cause of any discrepancies.
These questions should help evaluate a candidate's qualifications and suitability for the role of Quality Control Chemist.
Editor's Note: Quality Control Chemist Job at Pilgrim Skincare Brand – Apply Now. Subscribe to Rasayanika for the latest chemistry and Pharma job openings, follow us on Facebook and Telegram and subscribe to our youtube channel for the latest updates on chemistry and Pharma jobs and much more.