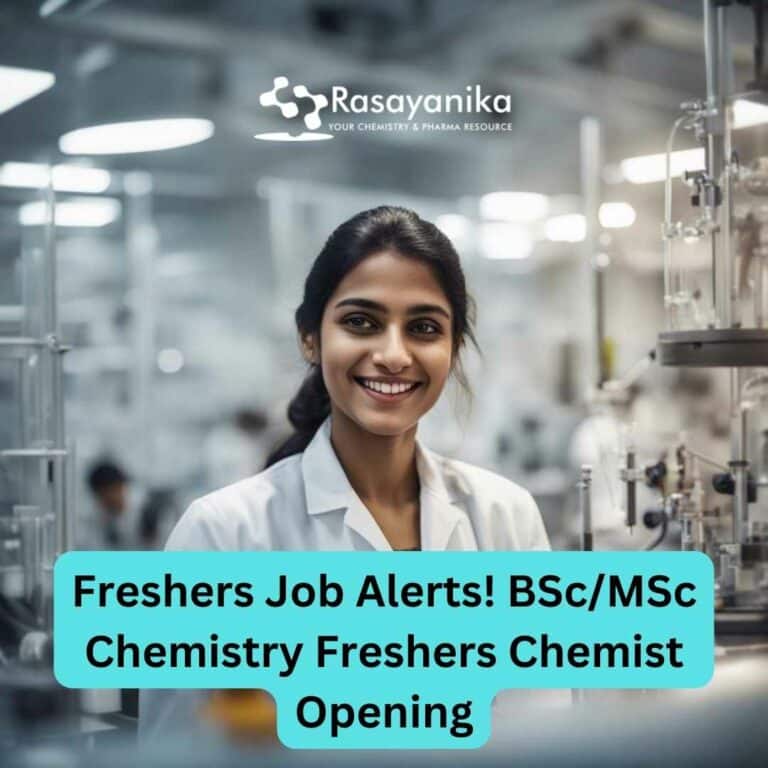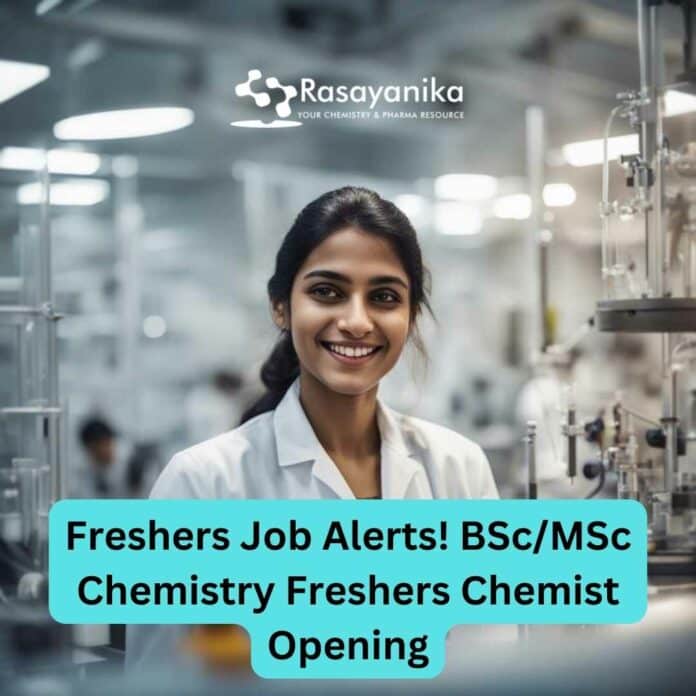 Chemistry Freshers Jobs MSc, BSc at JDL – Apply Online For Chemist Vacancy
Chemistry Freshers Jobs MSc, BSc at JDL – Apply Online For Chemist Vacancy. MSc Chemistry Freshers Job. BSc Chemistry Freshers Job. John Distilleries Pvt Ltd Freshers Chemistry Job. Interested and eligible applicants can check out all of the details on the same below:
JDL CURRENT OPENINGS – CHEMIST
Job Role: Chemist
Location: Chunchunkuppe,Bangalore-560132 (Karnataka)
Qualification: BSC-MSC(Enology/Chemistry)
Experience: Fresher-2 Years
Job Profile:
LABORATORY:
Selection / QC of grapes for crushing, checking all quality parameters before crushing.
Monitoring all processes of fermentation along with rack and return, pumping over, punching down, maceration, aeration etc.
Basic analysis of wines: – T A, SUGER, V A, SO2 by Ripper and aeration aspiration method., chromatography, alcohol, water hardness etc.
Fining of wines, lab trials for different fining agents etc.
HACCP, FSMS, conversant with food safety practices
Bottling line analysis of finished wines, Ready cartons, dispatch consignments, dry packaging material, record keeping and daily upgradation of production and wine records .
Excise-related bookkeeping, monitoring hygiene and safety protocols in the winery .
Desired Candidate Profile:
1. Winery Making:
To check quality of grapes received at winery to perform must and juice analysis during crushing and do additions as per standards.
Vineyard visit to check quality of Grapes.
Do crushing and pressing of received grapes.
Daily fermentation analysis to maintain wine in good condition as per quality standards.
To avoid ullage and keep tanks in top condition.
To maintain the temperature of wine, running chillers as per the requirement.
Maintaining the wine in good condition by adding chemicals (as per the standard) and by gassing.
Preparation of blends prior to bottling.
Involvement in Wine testing and blend preparation.
Racking of wine.
Barrel filling, emptying and maintenance operations.
Tank and tank hall cleaning and sanitization.
2. Wine Production:
Wine filtration by the cross flow filter.
Chemical additions as per the standard.
Monitoring the bottling machine.
Cleaning and Sanitization of bottling and filtration machine.
Maintenance of bottling and filtration machine.
3. Excise Documentation:
Updating FW-3 format of book.
Updating Bulk wine register.
Updating bottling indent, Racking indent, crushing indent book.
Updating Daily Tank wise crushing and racking book.
Updating daily tank status.
Updating the Barrel Book.
Note*: candidate near to ramanagara/Kengeri
Reporting To: Manager
Here are five possible interview questions for the Chemist position along with their answers:
Can you explain the basic wine analysis techniques you are familiar with?Answer: Yes, I have experience in conducting basic wine analysis techniques such as Titratable Acidity (T A), Sugar content, Volatile Acidity (V A), and Sulfur Dioxide (SO2) analysis using methods like the Ripper and aeration aspiration method. I'm also proficient in conducting chromatography for alcohol and water hardness analysis.
How do you ensure the quality and safety of wine during fermentation and production processes?Answer: Quality and safety are ensured by monitoring fermentation processes, including rack and return, pumping over, punching down, and maceration. I conduct regular checks to maintain proper temperature, and I'm well-versed in using chemicals as needed to preserve wine quality. I'm also knowledgeable about HACCP and FSMS practices to ensure food safety.
Can you describe your experience with excise-related bookkeeping in a winery?Answer: I have experience in excise-related bookkeeping, which involves maintaining records, including the FW-3 format of books, bulk wine registers, and bottling indents. I also keep track of tank-wise crushing and racking records and update barrel books regularly.
How do you handle the maintenance and cleaning of winemaking equipment?Answer: I perform regular cleaning and sanitization of winemaking equipment, including tanks and filtration machines. I'm also involved in maintenance operations, such as barrel filling, emptying, and cleaning. Keeping equipment in excellent condition is crucial to maintaining wine quality.
Could you explain the importance of blending in winemaking and your experience with it?Answer: Blending is essential in winemaking to achieve desired flavors and characteristics. I have experience in preparing blends prior to bottling, ensuring consistency and quality. I also understand the importance of maintaining precise records for each blend.
These questions and answers should help assess the candidate's knowledge and suitability for the Chemist position in winemaking.
Editor's Note: Chemistry Freshers Jobs MSc, BSc at JDL – Apply Online For Chemist Vacancy. Subscribe to Rasayanika for the latest chemistry and Pharma job openings, follow us on Facebook and Telegram and subscribe to our youtube channel for the latest updates on chemistry and Pharma jobs and much more.