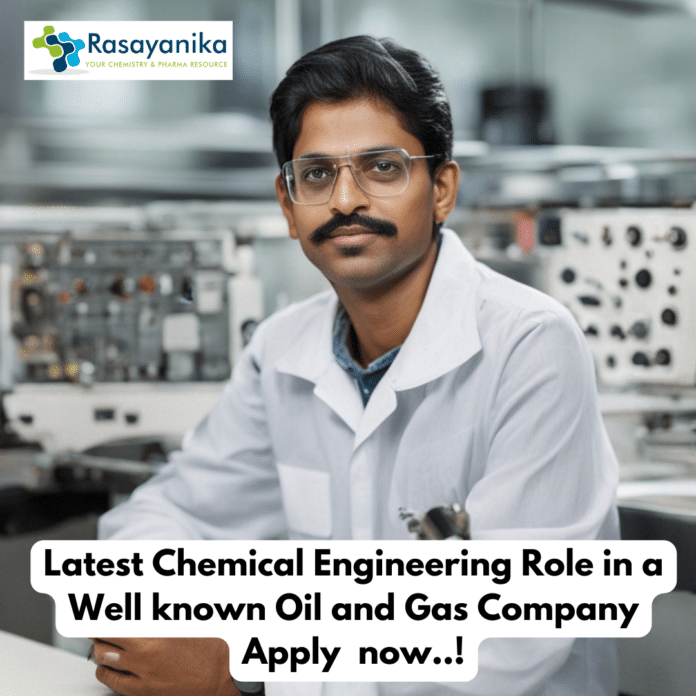 Latest Associate Engineer at Shell for Chemical Engineering Candidates, check out all the details given for the same below
Job Position: Associate Engineer-Process
Job Location: Chennai, India
Reference ID : R124479
Responsibilities for the Yield Analyst role:
Reviewing daily imbalances in MAB and investigating out-of-tolerance imbalances to resolution of their root causes; this task meets the intent of the "shall" statement in section 1.4.1 of the AMS PHEA standard.
Run unreconciled and unadjusted material balance/ movement monitoring report by site wide, subsystems, tank level
Discuss and identify actions to resolve specific missing movements daily.
Identify and resolve losses at tank level, subsystem levels, site wide
Provide 2pt reconciliation for marine movements, analysing and reconciling the quantity differences (gains/losses) resulting from marine custody transfer movement, then recording BOL quantities in the accounting system GSAP.
Keeping a log of any errors identified in the TIS & OMM data and reporting KPI's on these errors to the MLCT monthly, as a way to evaluate the health of Operations' procedures in those tools;
Monitor and evaluate trends of missing movements over time and identify corrective action as required at minimum monthly
Documenting resolution of imbalances.
Ensuring accurate data is fed from the site into the monthly reconciled mass balance calculations and financial accounting.
Communicate daily and month to date material balance adjusted report
Interface the daily losses to visuals screen to bring awareness
Review HMB result report
If unidentified loss/gain in HMB result report is outside of tolerance, support investigation and consolidate investigation supporting documents
Source data validation
Validate tank for water and composition sample information in TIS against Sample Manager
Validate tanks out of service or back to service based on information from the site
Update system to reflect changes in stock in pipeline within refinery fence (e.g. line fill, unit fills)
Validate/update system for additional streams (i.e. railcar storage, marine preloads)
Identify, calculate and record cross-month movements
Monitor and correct bad tank data
Monitor, validate and update system for comingle tank composition
Confirm all manual physical inventory adjustments/corrections (last day of the month) are recorded correctly and provide supporting documents
Recommend tolerance limit updates.
Skills & Requirements :
Unit process engineer experience preferred
Mass Balance experience preferred
Chemical Engineering degree preferred but will consider other applicable engineering degrees and experience
Preferred 3+ years' experience supporting various refinery / chemical processes.
Passion around continuous improvement and sharing with others to drive site goals
Modelling & Real Time Optimization (PACO job competence): Knowledge or Process Modelling and Analysis (Process Engineering job competence): Knowledge
Ability to articulate and defend a case for change or improvement.
Possible interview questions may be asked for Associate Engineer at Shell
Can you explain the role of a Yield Analyst and why it's important in refinery operations?Answer: The role of a Yield Analyst is crucial as it involves reviewing daily imbalances in material balance and investigating any discrepancies to identify the root causes. This is important for ensuring the accuracy of data used in mass balance calculations and financial accounting, which ultimately impacts the refinery's operational efficiency and profitability.
What steps would you take to resolve an out-of-tolerance material balance imbalance?Answer: To resolve an out-of-tolerance material balance imbalance, I would:

Run reports to identify missing movements.
Investigate the specific missing movements.
Identify and resolve losses at various levels (tank, subsystem, site-wide).
Provide reconciliation for marine movements.
Document the resolution process to maintain a record of actions taken.

How do you ensure data accuracy in material balance calculations, and why is it important?Answer: Data accuracy is ensured by:

Validating tank information, including water and composition samples.
Updating the system for changes in stock, such as line fill or unit fills.
Monitoring and correcting erroneous tank data.
Recording manual physical inventory adjustments correctly.
Validating and updating the system for comingle tank composition.

Data accuracy is vital because it directly affects mass balance calculations, financial accounting, and decision-making processes within the refinery.

Can you provide an example of a situation where you identified a significant loss or gain in mass balance and how you addressed it?Answer: In a previous role, I identified a significant gain in mass balance during the monthly reconciliation process. To address it, I conducted a thorough investigation, which included for Associate Engineer at Shell :

Reviewing operational logs and records.
Collaborating with the operations team to understand any process changes.
Inspecting equipment for possible leaks or malfunctions.
Comparing data from various sources to pinpoint the discrepancy.

After identifying a valve malfunction as the root cause, I worked with the maintenance team to rectify the issue, resulting in the accurate reconciliation of mass balance.

How do you stay updated on industry best practices and standards related to process engineering and mass balance?Answer: I stay updated on industry best practices and standards by:

Regularly reading industry publications, journals, and research papers.
Participating in relevant webinars, conferences, and seminars.
Networking with professionals in the field and sharing knowledge.
Taking online courses or training programs related to process engineering.
Being an active member of professional organizations related to chemical engineering.
Continuous learning and staying informed about industry advancements are essential in ensuring that I can apply the latest practices to improve refinery processes.