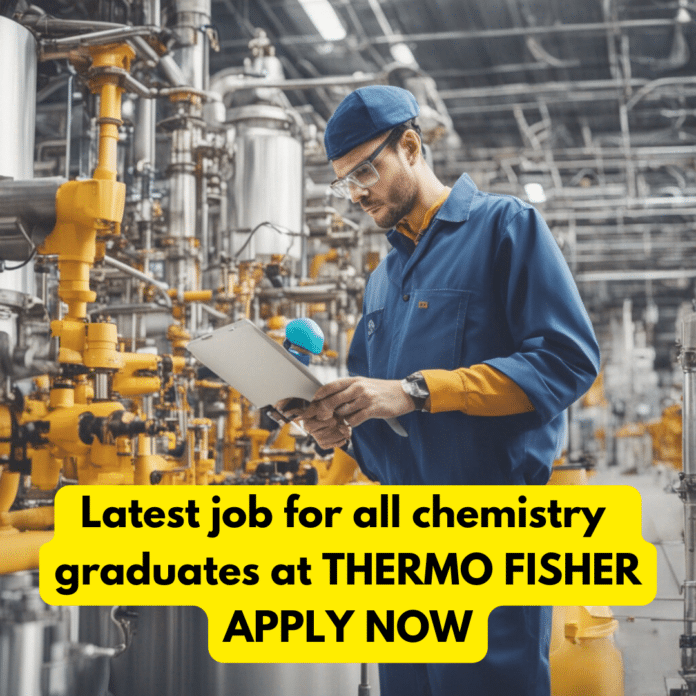 Role :
Product Stewardship Specialist I
Location : Bangalore, Karnataka, India
Job Id : R-01199407
Job Type : Full time
Category : Corporate
Location : Bangalore
Remote type : On site
Educational qualification : Masters/Bachelor's degree in Toxicology, Chemistry, Biology or other life sciences.
Job Description
About Team:
Hazard Communication team strives to ensure that the hazards of all chemicals used and sold are evaluated, and the information concerning their hazards is transmitted to employees and customers. This information is conveyed by means of comprehensive hazard communication programs, which include container labeling and other forms of warning, Safety Data Sheets (SDS) and employee training.
Role & Responsibilities:
Purpose:
Hazard assessment for all products. Maintain Product safety data in Agile. Prepare SDS in multiple languages and includes information from different chemical inventories across the globe. Provide hazard phrases and symbols for product labeling. Respond to customer queries on Product safety. Miscellaneous Shipment review and Transport classification
Responsibilities:
Assists other employees in accomplishment of Thermo Fisher company goals.
Build trust and performs additional tasks as may be assigned by supervisor.
Participates in and completes company-required training programs. Participates in EH&S initiatives as set forth by the company.
Collaborate with Thermo Fisher R&D staff to ensure detailed compositional and physical property data needed for the product's hazard assessment are provided.
Work with company's toxicologists to ensure product's hazards are adequately evaluated and addressed on the SDS and labels as needed.
Understand and interpret U.S. and International transportation hazard classifications abiding laws and regulations (e.g. OSHA, GHS, REACH) governing SDS authoring, downstream chemical distribution, and hazardous chemical management within the
Environmental Health and Safety industry.
Responsible for examining product formulation and documentation required for accurate
hazardous characterization
Maintain product updates in internal data repository (Agile)
Assist with management of SDS distribution tool.
Assist on team projects.
Candidate Requirement Product Stewardship Specialist I role : :
Education & Experience levels:
Masters/Bachelor's degree in Toxicology, Chemistry, Biology or other life sciences.
Requires strong analytical skills and ability to accurately handle large amounts of detailed information.
Proven ability to work in an ambitious environment and to work independently.
Demonstrated ability to learn sophisticated databases; Attention to computer-use ergonomic issues.
Exhibit excellent interpersonal skills.
Promotes understanding of customer requirements and expectations.
Able to communicate effectively with technical and non-technical personnel.
Proven track record on multiple assignments concurrently.
Experience working with multiple customers.
Prioritize work to meet changing demands. Must be motivated to learn on the job and take initiative for training.
Nature of experience :
Knowledge and experience in global hazard communication requirements and chemical control laws.
Demonstrates involvement during business requirement with optimism and "can do" perspective.
Is strategic, astute and forward-thinking. Encourage, motivates and collaborates with team.
Knowledge Required :
Familiarity with Chemical Regulations like GHS, REACH, Safety Data Sheet requirements, etc.
Knowledge on OSHA, EMS. ISO guidelines.
IATA DGR certification preferred.
Preferred knowledge in WERCS and/or Agile SQL, SAP.
Skills:
Ability to handle the workload to meet standard response times and business needs.
Excellent verbal and written communication skills.
Excellent Skills in Microsoft suite, MS-Excel and MS-Access.
Strong English skills. Additional language skills (European or Asian) will be an added advantage.
CHECK OUT RASAYANIKA FOR MORE UPDATES
Here are some interview question and answers related to the Product Stewardship Specialist I role :
1. Can you explain your understanding of the Hazard Communication team's role and its importance within a company?
Sample Answer: The Hazard Communication team plays a critical role in ensuring that the hazards associated with the chemicals used and sold by the company are properly evaluated and communicated to employees and customers. This is achieved through various means such as labeling, Safety Data Sheets (SDS), and employee training. The team's efforts contribute to maintaining a safe working environment, regulatory compliance, and responsible chemical management.
2. Could you describe your experience in handling hazard assessments for different products?
Sample Answer: In my previous role, I was responsible for conducting hazard assessments on a wide range of products. This involved analyzing the chemical compositions, physical properties, and potential hazards associated with each product. I ensured that the hazard information was accurately documented in Safety Data Sheets (SDS) and product labels, in compliance with regulations like GHS and REACH. This experience has given me a strong foundation in understanding the complexities of hazardous chemical management.
3. How do you ensure accurate and up-to-date maintenance of product safety data in a database like Agile?
Sample Answer: Maintaining accurate product safety data in Agile involves continuous monitoring and updating. I am meticulous in reviewing product information and staying informed about any changes in chemical regulations. Regularly liaising with R&D teams ensures that I have access to the most recent compositional and physical property data required for hazard assessments. This proactive approach guarantees that our product safety data remains reliable and compliant.
4. Can you provide an example of a challenging situation where you had to collaborate with toxicologists to address product hazards?
Sample Answer: In a previous project, a newly developed chemical formulation posed challenges in determining its potential hazards due to its unique composition. I collaborated closely with the company's toxicologists, providing them with detailed information about the chemical's properties and intended usage. By working together, we were able to conduct thorough hazard evaluations and accurately communicate the risks on the SDS and product labels, ensuring that our customers and employees were well-informed.
5. How do you stay updated on the evolving global hazard communication regulations, such as GHS and REACH?
Sample Answer: Staying informed about regulatory changes is crucial in our field. I actively participate in relevant seminars, webinars, and workshops conducted by industry experts and regulatory bodies. Additionally, I am part of online forums and subscribe to newsletters that provide updates on chemical regulations. This proactive approach helps me ensure that our hazard communication practices remain compliant with the latest standards.
ALL THE BEST!