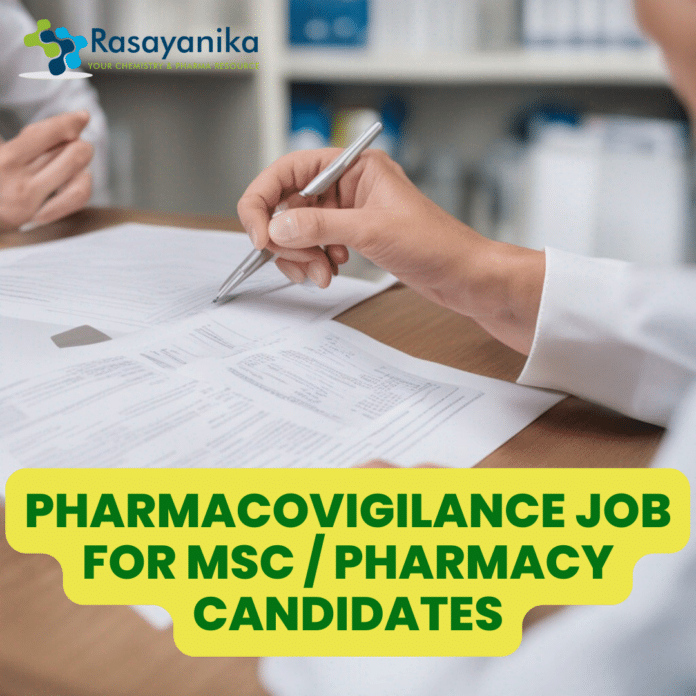 AstraZeneca Hiring MSc / Pharmacy Candidates For Pharmacovigilance Job
Pharmacovigilance Job for MSc / Pharmacy Candidates At AstraZeneca, which is an exciting global, innovation-driven biopharmaceutical company. Interested candidates check out the details below and Apply Online
Job title: Pharmacovigilance Processes, Partnerships and Contracts Principal
Multiple Job Location: India – Bangalore, Canada – Mississauga, Poland – Warsaw, Spain – Barcelona
Job id: R-177939
Job Type: Full Time
Last Date to Apply: 29-Aug-2023
JOB DESCRIPTION:
About the role
This role will work in the global Pharmacovigilance Agreements area, negotiating optimal pharmacovigilance agreements and contracts for AstraZeneca whilst establishing excellent collaborations and maintaining positive working relationships with third party partners (i.e. Licensing Partners). Responsibilities include, but are not limited to:
Negotiating optimal, compliant, pharmacovigilance agreements for AstraZeneca whilst establishing excellent collaborations and maintaining positive working relationships with Partners.
Providing customers with expert advice, guidance and interpretation of matters pertaining to pharmacovigilance agreements to demonstrate the value of Patient Safety as a key contributor to AstraZeneca internal and external business
Collaborate with Global Patient Safety, Business Development and Legal providing advice and support for commercial agreements ensuring that optimal and compliant PV obligations are included as required
Collaborate with Country Team Safety Managers, providing advice and support for the creation and management of local pharmacovigilance agreements.
Provide support to all Partner audits as required and ensure remediation of findings
Support the lifecycle management of the Pharmacovigilance Agreements process enabling business continuity and compliance
Essential for the role
A science/pharmacy/nursing degree, with at least 5 years relevant experience (pharmaceutical, regulatory, safety and partnership)
Experience in working cross-functionally and proven ability to work across cultures
Leadership skills, including proven leadership of project teams experience
Thorough scientific knowledge sufficient to understand all aspects of regulatory/pharmacovigilance and partnership issues and thorough knowledge of the drug development process
Strong collaboration, negotiation, conflict management and interpersonal skills
Ability to influence whilst maintaining an independent and objective view
Desirable for the role
MSC/PhD in scientific discipline
Knowledge of new and developing regulatory and pharmacovigilance expectations
Knowledge of existing AstraZeneca external alliances and collaborative projects
Knowledge of PS operating model
Experience of working with third party suppliers.
Experience of working in a global organization, preferably within the pharmaceuticals industry, and of the drug development life cycle and commercial aspects of the industry
Pharmacovigilance Job for MSc / Pharmacy Candidates At AstraZeneca. Here are five Possible interview questions along with their answers:
Question 1: Can you describe your experience in negotiating pharmacovigilance agreements and maintaining collaborations with third-party partners?
Answer: Absolutely. Throughout my career, I've successfully negotiated and established pharmacovigilance agreements with external partners for various pharmaceutical companies. I understand the importance of crafting agreements that are both optimal for our organization and compliant with regulatory standards. I believe in fostering positive working relationships with partners, ensuring a mutual understanding of our pharmacovigilance obligations while balancing business interests.
Question 2: How would you approach providing expert advice on pharmacovigilance agreements to internal and external stakeholders?
Answer: Providing expert advice on pharmacovigilance agreements involves clear communication and understanding of the subject matter. I would engage with stakeholders across departments such as Global Patient Safety, Business Development, and Legal. I'd emphasize the value of patient safety as a crucial element in our business endeavors. By explaining complex matters in a straightforward manner, I can demonstrate how pharmacovigilance agreements contribute to our overall business objectives while ensuring compliance.
Question 3: Can you share an example of a challenging situation where you had to balance compliance with pharmacovigilance obligations and business needs?
Answer: Certainly. In a previous role, we were negotiating a pharmacovigilance agreement with a licensing partner. The partner was hesitant due to concerns about the potential impact on their operations. To balance compliance and business needs, I engaged in open discussions, addressing their concerns while highlighting the benefits of robust pharmacovigilance measures. By demonstrating our commitment to patient safety and finding compromise, we achieved an agreement that satisfied both parties and met regulatory requirements.
Question 4: How do you stay updated with evolving regulatory and pharmacovigilance expectations?
Answer: Staying updated with evolving regulations is paramount. I actively participate in industry conferences, workshops, and forums where experts discuss emerging trends and regulatory changes. I also regularly review publications from regulatory agencies and industry associations. By staying informed, I can ensure that our pharmacovigilance agreements remain aligned with the latest requirements and best practices.
Question 5: Could you provide an example of a time when you had to manage conflict while collaborating with cross-functional teams on a pharmacovigilance project?
Answer: Certainly. In a complex pharmacovigilance project, conflicting opinions arose between the pharmacovigilance team and the legal team regarding specific contract terms. To address this, I facilitated a focused discussion, encouraging open dialogue to understand each team's perspective. By acknowledging concerns and highlighting shared goals, we were able to find common ground and create a solution that met legal requirements while fulfilling pharmacovigilance obligations.
Remember, these answers are just examples, and you can tailor them further based on your own experiences and qualifications if you are the candidate being interviewed.
Subscribe Rasayanika for more Chemistry and Pharma job updates