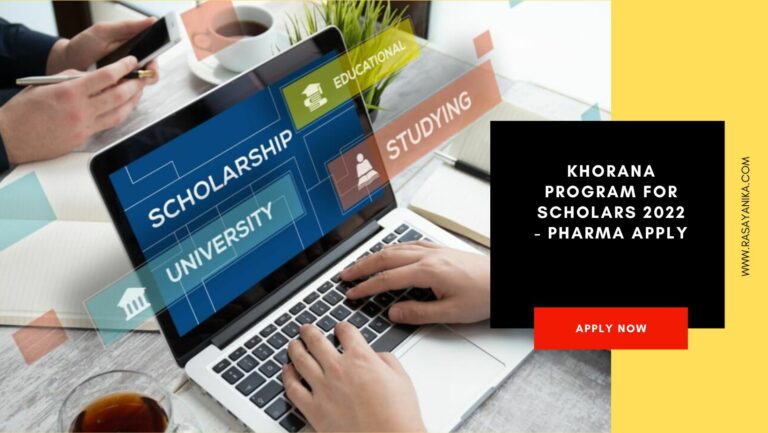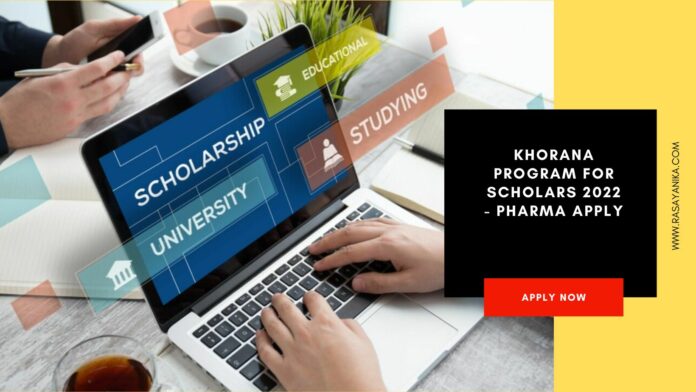 Khorana Program for Scholars 2022 – Pharma Apply
Khorana Program for Scholars. Exclusive Scholarship for Indian Students with M.Pharma and B.Pharma degree and allied areas offered by IUSSTF – DBT called Khorana Program for Scholars. Interested applicants can check out all the information related to eligibility, application procedure.
The Department of Biotechnology (DBT), Govt. of India, Indo-U.S. Science and Technology Forum (IUSSTF) and WINStep Forward are partnering to support the prestigious Khorana Program for Scholars named in honor of Dr. Har Gobind Khorana, who won the Nobel Prize in 1968 for his work at the interface of Chemistry and Biology while a member of the University of Wisconsin-Madison faculty. The Khorana Program will provide opportunities to Indian students to undertake research at leading U.S. universities over summer 2023 for a period of 10-12 weeks.
Objectives: 
The broad objectives of the program are:
Providing an opportunity to Indian students to gain exposure and access to world class research facilities; Promoting research and capacity building in biotechnology and allied areas; Encouraging post-graduate students to take up research as a career, and Paving the way for the next generation scientists and technologists towards building long-term sustainable R & D linkages and collaborations.
Eligibility
Pre-final year students enrolled in B. Tech., M. Tech., B.Sc., M.Sc., B.E., M.E., M.S., Integrated B. S-M.S., B.V. Sc., M.V. Sc., B. Pharm., M. Pharm., MBBS., and Master in Medical Science and Technology (MMST) at recognized institutions of higher education in India in Biotechnology and allied areas (including agricultural, food, health, biomedical sciences and interdisciplinary areas like Computational Sciences, Big Data, Machine Learning etc.) are eligible to apply. First Year, Final year and PhD students are NOT eligible to apply. Applications in subject – fields other than those specified above will not be considered. The applicant should have: Cumulative Grade Point Average (CGPA) of 8.0 or higher, OR Percentage: 80% and higher Minimum 65% and higher if the applicant is an MBBS student
For complete Application Guidelines, refer to Resources Section
Funding
The Program support covers:
Round-trip Airfare Stipend Health Insurance
Applications should be submitted using our Online Application Portal for Visitation Programs. Hard copies and electronic copies of the application forms will not be accepted
Submission Deadline: 9 January 2023
View Main Notification