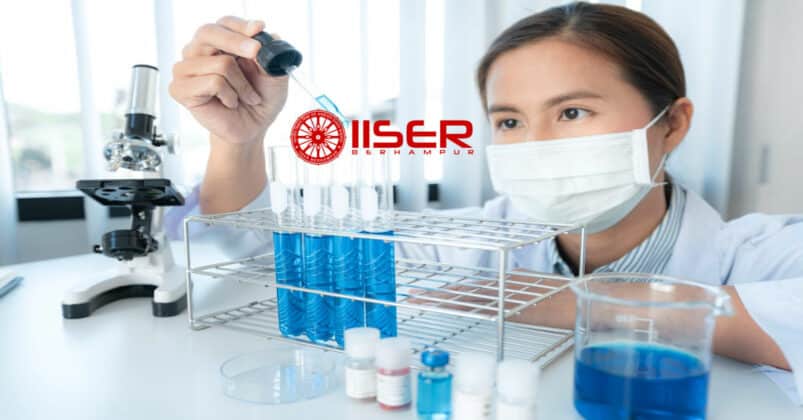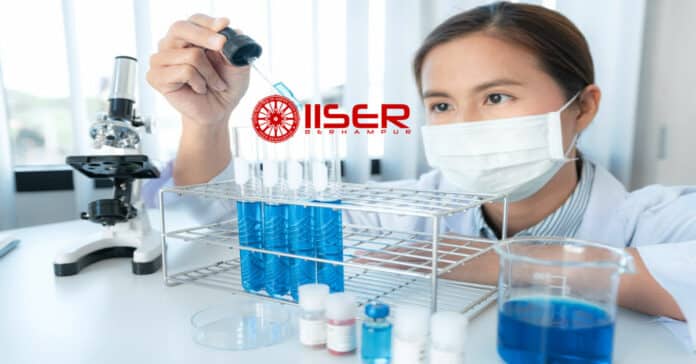 IISER Berhampur Chemical Science Job – Applications Invited
IISER Berhampur Chemical Science Applications are invited from eligible Indian citizens having requisite qualifications and experience for engagement to the following contractual (non-sanctioned) temporary positions. Check out all the details on the same below:
Job Title: Laboratory Assistant (Chemical Sciences)
No.of posts: 01
Salary: 25,500.00
Job Title: Laboratory Technician (Chemical Sciences)
No.of posts: 01
Salary: 25,500.00
Essential Qualification & Experience:
Laboratory Assistant (Chemical Sciences): Bachelor's Degree in Chemistry with one-year relevant experience of working in labs in an Educational/Research Institute/University.
Laboratory Technician (Chemical Sciences): Bachelor's Degree in Science/Technology/Engineering (OR) Diploma in Computers & Electronics/Electrical Engineering/Instrumentation of 3 years' duration in appropriate field with 1-year relevant experience in handling of laboratory and scientific equipment.
Important Instructions:
1. The positions are purely contractual and on need-based temporary engagement only. The engaged personnel will have no right whatsoever for permanent employment/absorption at IISER Berhampur.
2. The upper age limit is 35 (thirty-five) years for all the posts except posts mentioned at sl. no.1, 2, 3, 4 & 10 for which the upper age limit is 40 (forty) years. For Ex-Serviceman, relaxation in upper age will be applicable as per Govt. of India rules in vogue. The crucial date for calculation of the upper age limit is the last date for submission of application through email at [email protected]
3. The selected candidate will have to submit a notarized affidavit executed in a Non-Judicial stamp paper worth Rs.100/- that the post against he/she is to be engaged at IISER Berhampur is a purely temporary, contractual basis for a fixed term of not exceeding 11 months and on monthly consolidated payment basis and will not demand for any regularization/ absorption against any regular positions and will not claim for continuation beyond the specified period of contractual engagement.
4. The contract is initially for a period of maximum 11 months, which may be extended for a maximum up to another 11 months based on the performance of the candidate and requirement of the Institute. After the expiry of the term, engagement shall stand terminated automatically unless the same is extended in writing. No separate notice will be served on the completion of the contract.
5. At any case the contractual engagement of any category will not exceed for more than a maximum of 02 terms of 11 months each (ie., maximum of 22 months).
6. The Competent Authority of the Institute reserves the right to cease the engagement any time without any notice period or assigning any reason, thereof.
7. The aforesaid instructions shall be supplementary and in addition to the terms of the engagement letter, which shall be issued to the eligible candidate.
8. Candidates who wish to apply for the positions at sl. no. 15, 16 and 28 should have a life insurance policy of at least Rs. 5 lakh in his/her name. If s/he doesn't possess, s/he must submit an undertaking to take a policy within a period of one month of joining, if selected.
Terms & Conditions, the procedure to apply for the contractual positions:
1. Candidates are required to send the prescribed application as per the format attached with this advertisement only by e-mail to [email protected] on or before December 25, 2021. NO NEED TO SEND HARD COPY. The filled-in application form (as per the prescribed format) should be enclosed with scanned copies of documents in support of qualification, experience claimed by the applicant. Application along with all
supporting documents should be sent as a single PDF (all pages should be self-attested). Any application received by post/courier/by hand etc. will NOT be considered.
2. A scanned copy of valid identity proof (Aadhar card /PAN Card/Voter ID card/Govt. issued identity proof) should also be enclosed. The shortlisted candidates called for the selection process have to produce the original certificates, original Identity proof and two recent passport size color photographs while appearing for the process.
3. All qualifications, experience, and upper age limit will be reckoned as of December 25, 2021. Degree / Diploma as referred above should have been awarded by a Government recognized University/ Institute only.
4. The Institute reserves the right not to fill all or any of the posts advertised herein. The Institute also reserves the right to increase or decrease the number of posts required and to reject any or all the applications without assigning any reason.
5. The payment per month is consolidated throughout the contractual engagement period. It is inclusive of all, perquisite benefits but subject to deduction of income tax and any other recoveries at source as per law in vogue.
6. Candidates may be posted and/or transferred to any internal department at any time during contract period as per the requirement of the Institute.
7. Canvassing in any manner would be disqualification of the candidature.
8. The shortlisted applicants will be called to attend the selection process as decided by the Institute and no change in the process or date or method of selection will be entertained nor any queries on this will be entertained.
9. The decision of the Institute in all matters will be final. No correspondence /interim inquiries will be entertained from the candidates in connection with the process of selection. Any dispute with regard to this process will be subject to the Court having jurisdiction over Berhampur only.
10. Rules as applicable for regular employees in the matter of discipline will be equally applicable.
11. During the period of engagement, contractual personnel can avail two days of paid leave per month. Unveiled leave will not be carried forward and no leave encashment will be admitted.
12. The working hours will be as per the Institute working hours which are at present from 9:00 AM to 05.30 PM
with half an hour lunch break from 1:00 -1:30 PM.
13. The contractual employee has to attend office from Monday to Saturday in a week except of Gazetted Holidays.
14. No TA/DA will be paid to attend the selection process, if called for (or) for joining the post, if selected.
Note: The candidate has to send the duly completed Biodata Form duly typewritten as per the prescribed format along with all supporting documents (mark sheet and certificate from 10th onwards upto highest qualification, experience certificate, and copy of Aadhar Card) duly self-attested in a single PDF file to [email protected]
and also required to submit the data in Google Form. Submission through email and Google Form is mandatory. The mail should be sent from the applicant's email ID only. The subject of the email should be "APPLICATION FOR THE POST OF ___________ against advertisement no. NT-02/21(Contract) dated December 9, 2021". Any other mode mentioned above shall not be considered. Opening date for submission of application through email and Google Form: December 9, 2021
Last date for submission of application: December 25, 2021
Link for submission of application through Google Form: https://forms.gle/PV2zBaS97cf15Lpn7
The crucial date for calculation of upper age, qualification, and experience: December 25, 2021
Editors Note: IISER Berhampur Chemical Science Subscribe to Rasayanika for the latest chemistry and Pharma job openings, follow us on Facebook and Telegram and subscribe to our youtube channel for the latest updates on chemistry and Pharma jobs and much more.