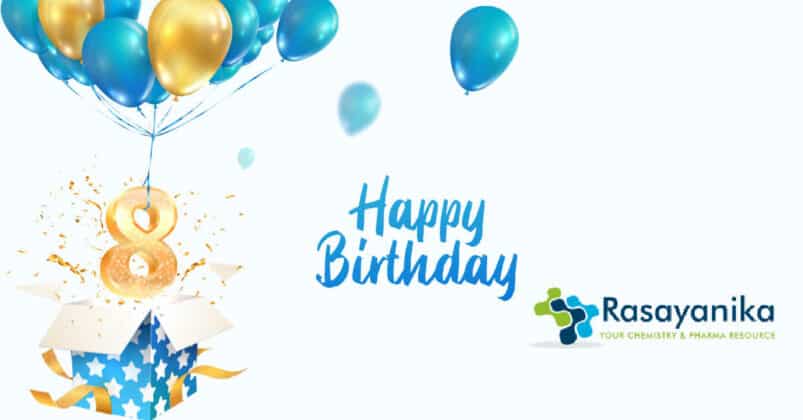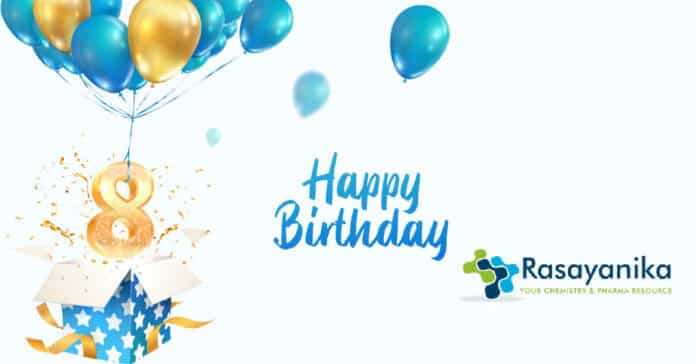 Happy Birthday Rasayanika – We Have Turned 8!
Dear Rasayanikans
We are pleased to announce that Rasayanika has turned 8 on 20th November 2021! Eight glorious years of serving the chemistry and pharma industry. It's been a long road with loads of ups and downs, but we are excited to get to the BIG 10 soon.
We would love to extend our thanks for all of your support. Your unwavering belief and faith in us keep us pushing forward. Under your patronage we have launched a Rasayanika Store – which is being worked on constantly, to bring all of you valuable products that will enrich your careers.
As a token of our thanks – We have an exclusive Birthday offer that will run on 20th November 2021 only on all products on our Rasayanika Stores.
Visit the page on 20th November 2021 and use the Coupon Code there to enjoy the gifts.
On the 8th Birthday, we are giving you a gift!
Celebrate with 20% Off on the Certification course of your choice
GRAB YOUR CODE: Happy-Birthday-Rasayanika
Valid only till Midnight 20th November 2021
Thank you for being a Subscriber and Loyal fan of Rasayanika!
Three cheers for Rasayanika, hip hip hurray! Happy Birthday & Long live Rasayanika!