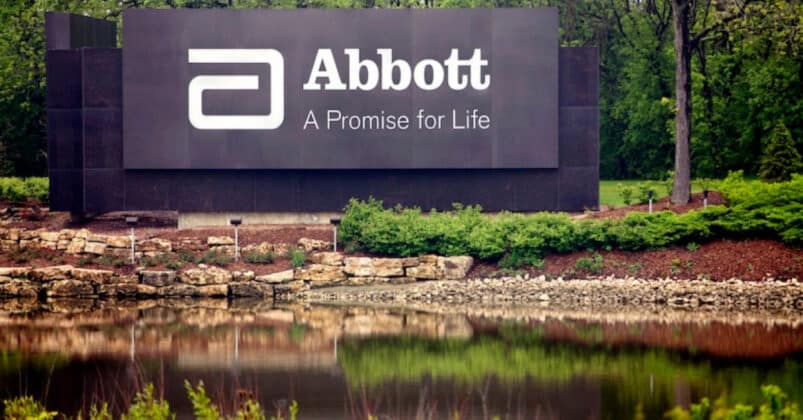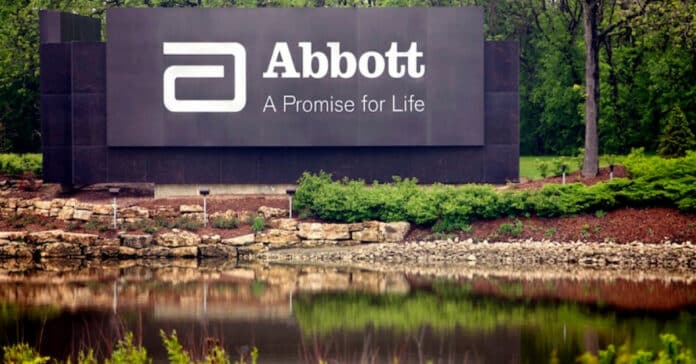 Abbott Pharma Associate Job Opening 2021 – Apply Online
Abbott invites pharma candidates with bachelor's degrees for the post of associate. Associate job opening 2021. B Pharma job opening 2021. Pharma job opening 2021. Pharmacy job 2021. Abbott announces a job opening for pharm candidates. Check out all the details on the same below:
Job Title: Associate
DEPARTMENT/DIVISION/UNIT: GI Prospera
GRADE: 14
Experience: 2 – 6 yrs
Eligibility:
BSc/ B. Pharm or Any Graduate with minimum 2 years of prior experience in vaccine sales
Age: 25 – 28 years.
JOB PURPOSE
As an ASSOCIATE you will be responsible for the development and performance of all sales strategies in the assigned market. Further, you will drive primary sales, secondary sales and ensuring brand presence in defined markets. You will supervise/manage the distributor network to achieve desired sales objectives thereby ensuring the achievement of financial and ethical objectives of the division as per the business strategy.
To achieve this you will have the authority to develop your customer management plan, approve expiry products issue credit notes for distributors under your control, recommending appointment and credit limits of distributors, develop, execute & plan your resource utilization and participate in Strategy Execution review meetings to ensure alignment.
You have a very important role to play in Division's success.
ROLES AND RESPONSIBILITIES IN DETAIL
AREA BUSINESS PLANNING:
Plan for the monthly and quarterly business.
Plan for Trade activation business and overall sales
Plan demand generation and fulfillment
Monitor actual Sales and mid course corrections and inputs to reduce variance against expectations
Prescription audit for Abbott brands and other competitors brands
To create and update customer list having specified number of doctors/chemist (Trade) as per the therapy/product requirement and maintain the same in physical/electronic format.
Identifying potential town and appointing distributor and customers (trade) in line with a business philosophy
BUSINESS GENERATION & DEVELOPMENT:
Achieve monthly, quarterly, half-yearly and yearly Sales target by promoting companies product ethically to customers as per the business plan
Having science base discussion with Doctor and chemist for promotion of the product in clinic and at chemist place
Organizing Camps (CME) as per the division strategy and customers need
To carry out activations across trade and clinics for brand visibility
To plan and conduct merchandising and sampling activity as per Division strategy.
Facilitate the process of successful new product/products launch in the territory by undertaking correct identification and targeting customers for the new product, meet them at pre-determined intervals, effective in clinic/trade promotion and feedback to the company
Execute the customer management plan to ensure that all the customers are covered as per the plan and meet minimum KPIs as follows:
100% coverage of Doctors. Customer Call average as per the customer management plan of the division/therapy. Market intelligence collection, retailer-level inventory management calls as per the product profile and marketing strategy of the therapy/division.
BRAND MANAGEMENT:
Ensuring the visibility of Abbott brands on retailers outlet as a part of brand promotion strategy
Make maximum productive call every day
Recommend appointment of a party as a distributor after evaluating its commercial standing, creditworthiness and personal assets.
Ensure that stock and sales statements have been sent by the distributors on due dates.
Ensure that the claims of the distributors are settled by company within specified time limits.
CUSTOMER MANAGEMENT:
Ensuring the scheme on Abbott Products as per company norm are communicated to customer for business generation and updating customers knowledge on Abbott brands
Updating the customer / Doctor list as per business strategy
Generating primary order as per the business strategy
Execute trade activation / retail royalty program and then other Reward and Recognizitation for trade and consumer
Train supervise and coach Distributor & staff to ensure implementation of business strategies and programme
Train supervises ISR / Distributor SalesForce and Trainee Professional Sales Manager in the implementation of company strategies.
Audit and approve claims of breakages and expiry as per financial authority vested in you by the company.
You are the manager of the company in your territory and will be authorized to build the company's reputation in your territory. You will be responsible for practicing and leading other junior team members of the company by setting a personal example of excellence in:
Abb
Lead and execute strict adherence to Abbott Code of Business conduct
Set examples on implementation of the code of business conduct, FCPA , Pharmacovigilance to ensure compliance
Conformation to all financial and administration systems, compliance to statutory and regulatory norms of the company and laws of the land
Demonstrate and promote professional behavior in line with Abbott Values of Pioneering, Achieving, Caring and Enduring
Ensure high level of customer service and manage any difficult customer situations.
Ensure compliance with internal and external guidelines and ensure minimal comments in audits and other inspections
Ensure transactions and orders are processed with a high level of accuracy and commitment in order to satisfy customer needs
Manage attrition of customer and resource bases
Division and business strategy will be shared with you on time to time base which you will have to execute to the fullest
To attend and participate in Strategy meetings, briefing sessions, doctor's meets, workshops, training programs, and any other programs undertaken by the company to equip you or activities for the performance of your job or promote the sales of product of the company or to improve the company image.
Editors Note: Abbott Pharma Associate Job Subscribe to Rasayanika for the latest chemistry and Pharma job openings, follow us on Facebook and Telegram and subscribe to our youtube channel for the latest updates on chemistry and Pharma jobs and much more.