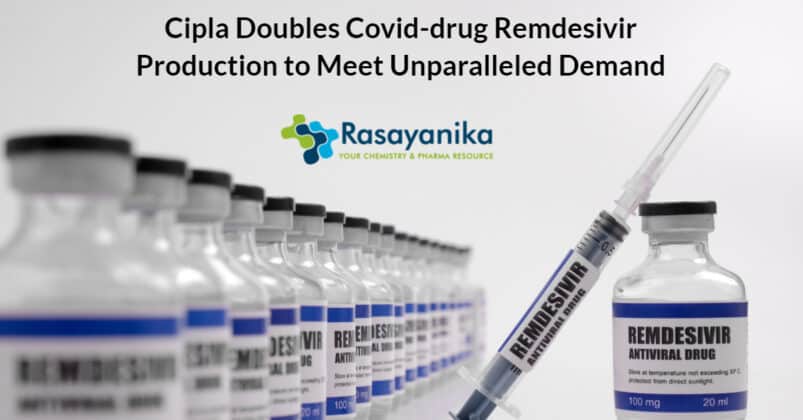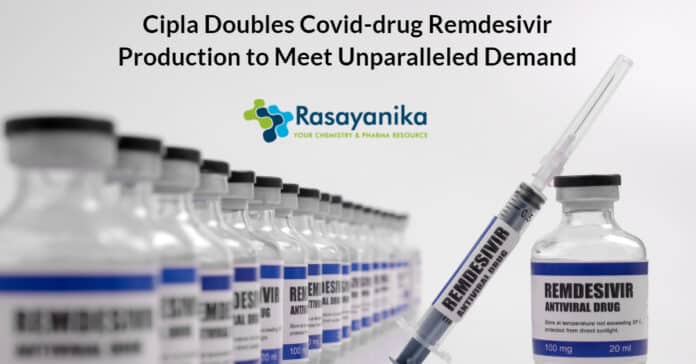 Cipla Doubles Covid-drug Production to Meet Unparalleled Demand
As the second wave of the pandemic hits the country, there has been an increasing and unprecedented demand for the Covid drug Remdesivir manufactured by the Indian pharmaceutical company Cipla Ltd. As a result, the company said that it had doubled the production of this particular drug on Tuesday. Even with part of India's 1.4 million population having been administered with 107 million dosages of the Covid vaccine, the country has overtaken Brazil as the world's 2nd-worst coronavirus-affected country right after the USA.
Owing to the crippling shortage seen in coronavirus medication in many regions of the country, India banned antiviral medicine Remdesivir's export on Sunday. Cipla stated that they had doubled the drug's production since the last coronavirus wave and have further increased their production efforts due to the unprecedented demand.
The company has collaborated with authorities to ensure the drug Remdesivir's supply only goes to the hospitals and regions badly hit with COVID-19. This news that Cipla Doubles Covid-drug Production comes in contrast to the situation 2 months ago where infection rates were steadily declining, resulting in lower production of Cipla's anti-viral drug.
In November, the WHO issued a conditional
recommendation
against the drug Remdesivir's use to treat hospitalized patients since the drug has no confirmed evidence of improving survival rates among other outcomes. Despite this, many countries, including India, have continued to use it.
Cipla is one of the country's largest and most renowned pharmaceutical companies. They have a contract with US company Gilead, which came up with Remdesivir, to carry out its manufacturing and supply to more than a hundred nations. Roche's drug tocilizumab also reduces the death risk in arthritis-stricken COVID-19 patients. Cipla also informed the shortage faced in the supply of this drug. The company stated its expectations of the drug's intermittent supply to meet the increasing demands.
Cipla Doubles Covid-drug Production