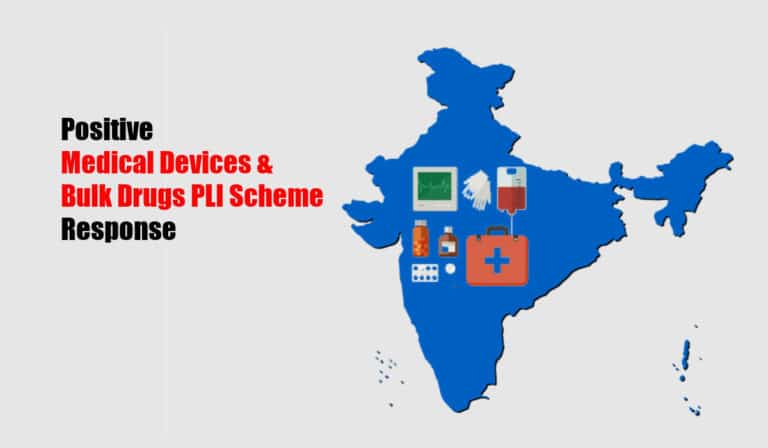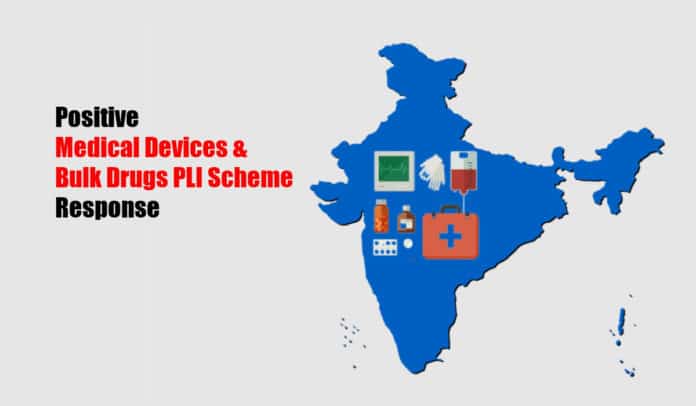 The Medical Devices & Bulk Drugs PLI Scheme Received Great Response
Pharmaceutical and medical device manufacturers have reacted positively to PLI (Production Linked Incentive) Scheme for medical devices and bulk drugs. The sector has revealed an excellent reaction to these systems through which 215 applications by 83 medicine makers have been obtained under the Bulk drugs PLI Scheme. In a similar way, 28 applications by 23 medical gadget suppliers have been procured under the Medical devices PLI Scheme. The deadline for the submission was 30.11.2020. PMA (Project Management Agency) for the execution of the two schemes is IFCI Ltd.
The assessment activity of the applications will start from 01.12.2020 and an optimum of 136 and 28 applications will be authorized for Bulk drugs and Medical devices respectively. The time frame for authorizing applicants of Bulk drugs PLI scheme is 90 days whereas, for Medical devices, it is 60 days. Nevertheless, supreme measures are promised by the Department of Pharmaceuticals and PMA to provide consents as early as possible to the applicants.
Observing the rising exigent of medicine safety and assurance, assistance to the domestic production facility in Bulk drugs would promise greater strength of Indian drug manufacturing industry to external influences. Medical devices PLI scheme will facilitate in achieving the targeted product heterogeneity and high worth medical instruments in India. These actions have the capacity to profoundly accomplish the greatest goals of reasonable medical care in the nation and worldwide on a sustained point.
Government sanctioned Medical Devices and Bulk Drugs PLI scheme on 20.03.2020. The primary instructions for the execution of the two schemes which were previously published on 27.07.2020 were altered in accordance with the feedback obtained from the industry. These amended guidelines were released on 29.10.2020. The two schemes have exhibited a strong promising response from both the clinical device and drug manufacturing.
Author : Geema George