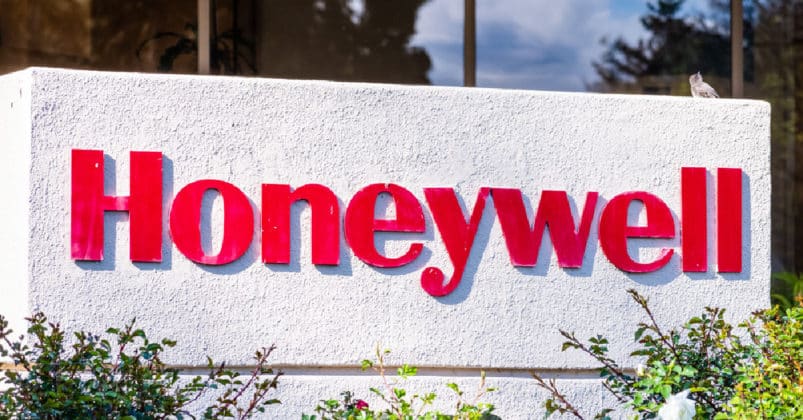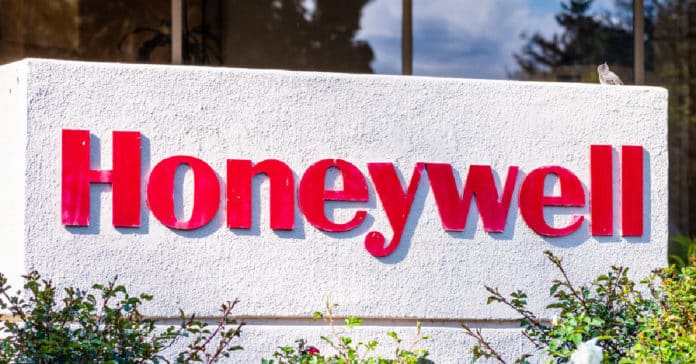 Honeywell R&D Engineer Vacancy – Chemical Engineering Apply
Honeywell R&D Engineer Vacancy An excellent career opportunity is currently available for an R&D Engineer II – Light Olefins & naphtha Technologies within Honeywell India Technology Center located in Gurgaon, India. This position offers an excellent technical opportunity to champion the development and implementation of improved catalysts and physical equipment in Honeywell UOP's petrochemicals & refining technology area. This position will apply an understanding of process fundamentals, pilot plant testing, modeling, catalyst properties, kinetics, commercial unit operation, and technology integration to drive innovation in the diverse range of technologies and catalyst technology platforms.
Job Title: R&D Engr/Scientist I
Job Id: HRD105003
Category: Engineering
Location: Sector 36, Pace City II, Gurgaon, HARYANA,122004, India
Qualifications/ Experience/ Knowledge
The successful candidate will be an effective communicator with the ability to establish trust and credibility quickly at both a managerial level and a shop floor level. The ideal candidate will have a minimum of (Min 1) years direct technical experience in the industry
Additionally, the candidate must have demonstrated experience as follows:
• Experience designing, developing and managing testing methodologies and plans to support product performance experiments, wax analysis. Knowledge of PVC and CMB testing methods.
• Hands-on development experience with multiple materials, demonstrate troubleshooting skills with proven ability to diagnose customer needs/pain points and apply "problem solving" skills to identify root cause and corrective action plans.
• Cross-functional leadership with an emphasis on interfacing with all levels of Marketing, R&D, Engineering, Regulatory, Purchasing, Analytical and Global Manufacturing.
• Excellent communication skills combined with the ability to cultivate and develop trusting relationships and maintain professionalism in the face of conflict.
• Working knowledge of the Regulatory environment and submission guidelines for new product/ specifications registration process with BIS and REACH
• Travel approximately 30% of the time in India with some periodic travel to other global regions may also be required as part of Technical meetings.
Education:
Minimum of a BE/ BTech/ MTech chemical engineering background), or related other Engineering streams/field with at least (1) years in the industry(1-4 years).
ADDITIONAL QUALIFICATIONS:
Highly motivated team player with an entrepreneurial mindset and strong desire to succeed.
Ability to communicate concisely with persuasion and confidence
Ability to lead and influence direct and indirect reporting relationship.
Strong organizational and self-organization skills
Proficient understanding of business dynamics for the region, key economic drivers and consumer behaviours.
Strong analytical package testing skills, data interpretation and reporting.
Sound scientific and business judgment and ethical decision making.
Capable of handling multiple projects with varying degrees of complexity.
Ability to think on your feet and maintain a high level of situational awareness.
Position Purpose /Summary
Honeywell Additives and Chemicals produces a range of additives and chemicals. In addition, it has Fine chemicals and authentication technology products. The Additives and Fine Chemical Business Team is responsible for growing the specialty additives and fine chemicals markets for Honeywell. Honeywell's Titan® additives are widely used today in road construction and roofing applications.
Honeywell is aggressively driving the growth of speciality additives. The position will be part of the Technical Team which is responsible for application development in lab as well as a customer-facing role of technical services. Providing technical support to customers for product introductions, trials, support sales pipelines, training and development expertise in support of customer plant team. In addition, the position will collaborate with the Honeywell Advanced materials Discovery, Applications Development, Technical Services, Sales, Marketing and Operations teams to facilitate the implementation of Honeywell's marketing initiatives, customer support and new product introductions.
This position will be based out of Honeywell India Technology Center, Gurgaon.
Key Areas of Responsibility
• Based in Technology centre Gurgaon, provide technical solutions, new application development, technical support to customers, distributors for specialty additives mainly in the application area of Color masterbatch, Plastic lubricants, pigments, knowledge and hands-on experience of extrusion, Filter pressure value machine.
• Support customer development through the deployment of the technical tools and services provided by Honeywell. Collaborate with end-users to facilitate the following processes: formulation concept development, material selection, value proposition.
• Participate on cross-functional teams to develop new products which will allow Honeywell to further expand its presence in new market spaces as well as new application development for additives
• Guide the material characterization selection process through the use of Material Testing, performance testing.
• Develop an in-depth understanding of customer needs and apply Best Practices Training to facilitate actionable plans for machinery and test method development.
• Travel as needed to provide educational and technical support for customer meetings, line trials, performance testing, validation, commercial startups and troubleshooting.
• Proactively communicate project status/customer developments in a timely manner; facilitate TEAM work among other technology experts, access and utilize global technical knowledge base.
• Execute design studies/protocols, data review and technical reports generated as a result of application development, technical service activities and provides recommendations which are supported by this analysis.
• Solicit and Communicate Voice of the Consumer (VOC) feedback from customers to additives business and technology teams. Seek opportunities for new product platforms to create growth opportunities.
Additional Responsibilities to be performed in conjunction with laboratory staff as needed
• Drafting and or transposing of SOP's to support laboratory practices
• Drafting test methods & supporting mathematical calculations
• Management of annual calibration schedules & contracts with specific equipment suppliers.
• Conducting physical, gravimetric and chemical testing of materials & formats as directed by professional team members.
• Attention to detail with meticulous analytical skills with a major focus on data integrity and consistency.
• Analysis, interpretation and reporting of data and associated results
• Designing and performing laboratory experiments
• Conducting Statistical Analysis of Scientific Methods-R&R, DOE, SPC
• Test Method Development & Validation
• Operating testing equipment to conduct lab experiments on state of the art equipment like Brabender, extruder, Filter pressure value, Rheometers, Drop point tester, hardness testing, FTIR.
• Ability to understand processing parameters and their relationship to use additives in color masterbatch, formulation development with pigments and waxes. Customer site trials.
• Technical report/memo writing and authoring other related technical literature as needed.
• The ability to think independently and present alternate points of view in a logical and effective manner is desired.
• Ability to maintain high energy level and present a professional appearance is a must
• Job may involve mixing of PVC and additives, standing while conducting experiments at the customer site and in the lab.
Editors Note: Honeywell R&D Engineer Vacancy Subscribe to Rasayanika for latest chemistry and Pharma job openings, follow us on Facebook and Whatsapp and subscribe to our youtube channel for latest updates on chemistry and Pharma jobs and much more.