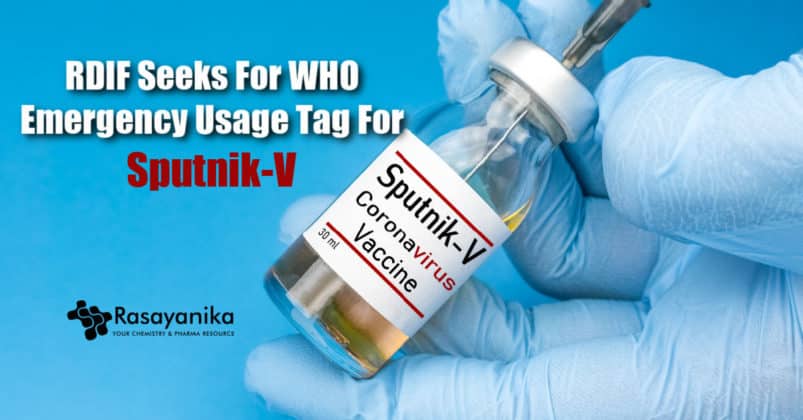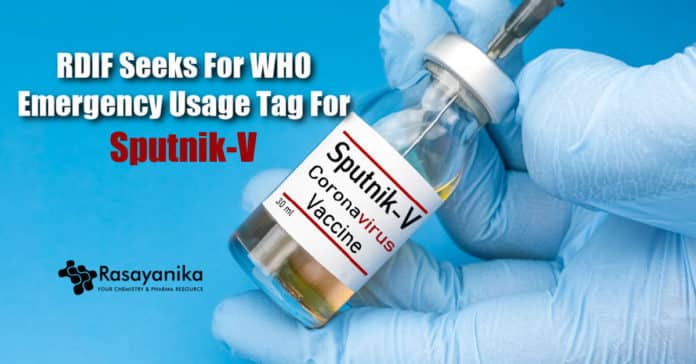 RDIF seeks for WHO emergency usage tag for Sputnik-V 
An application for an Emergency Use Listing (EUL) and prequalification of the COVID-19 vaccine – Sputnik-V has been submitted by the RDIF (Russian Direct Investment Fund) to the WHO.
Russia was the very first nation to provide regulative approval for the COVID-19 vaccine. The approval was granted before large-scale trials were finished, provoking issues amongst scientists and doctors about the safety and efficiency of the vaccine.
An Emergency Use Listing is intended to make a vaccine accessible worldwide quicker, and a WHO pre-qualification is an international quality tag that makes sure the vaccines are safe and efficient.
Kirill Dmitriev, the CEO, RDIF, stated that the process would enable Sputnik V to be added to the list of medical items that fulfill leading quality, safety, and effectiveness standards.
Sputnik-V
It is the world's very first registered vaccine against COVID-19 and was registered on 11 August 2020 by the Russian Ministry of Health. Sputnik-V is known officially as Gam-COVID-Vac. The special compound of the Sputnik V and technique of using it has patent protection in Russia, acquired by Gamaleya National Research Institute of Epidemiology and Microbiology. Sputnik-V is an Intramuscular vaccine. The vaccine is a two-dose vaccine using 2 human recombinant adenovirus vectors — rAd5 and rAd26. The greatest challenge of this vaccine is – The human adenovirus causes common infection in humans, due to which these vectors can be blocked by the body's immune system.
Russian Direct Investment Fund
The RDIF is Russia's sovereign wealth fund based in Moscow, founded in 2011 to address equity co-investments, mostly in Russia, along with trustworthy global economic and strategic capitalists. RDIF serves as an impetus for direct investment in Russia. RDIF portfolio companies utilize more than 8,00,000 people and produce profits which relate to more than 6% of Russia's Gross domestic product.
RDIF seeks WHO for emergency usage tag for Sputnik-V