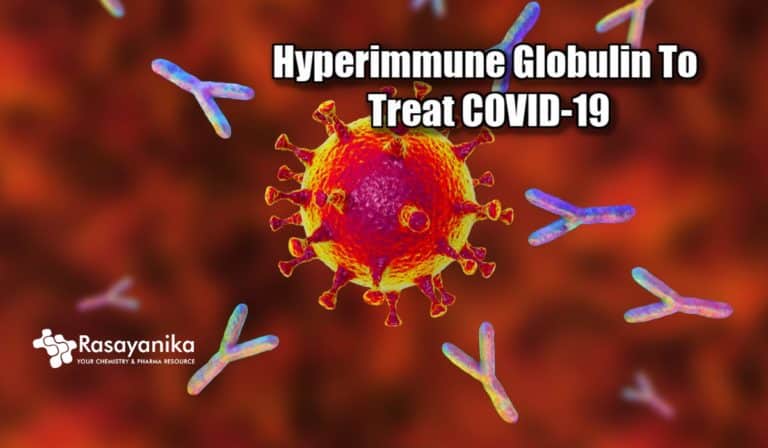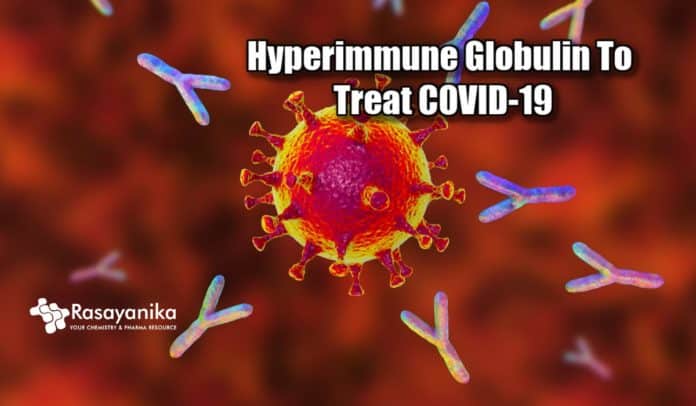 Hyperimmune Globulin To Treat COVID-19
The Drug Controller General of India (DCGI) has approved Intas Pharmaceuticals Ltd to conduct clinical trials for their newly developed COVID-19 specific hyperimmune globulin. These are blood products rich in antibodies developed from the blood collected from COVID-19 recovered patients
The research and development team at Intas has developed hyperimmune globulin as a treatment for moderate to severe COVID-19 patients in a major breakthrough.
Hyperimmune globulin has the potential for use as prophylaxis for all high-risk populations in contact with Covid-19 patients and, therefore, is considered as a critical therapeutic option until a vaccine is available.
Earlier, the US Food and Drug Administration (USFDA) had endorsed hyperimmune globulin and convalescent plasma, both derived from human blood, as treatments for COVID-19. USFDA had noted in April that there are some limited data to suggest both these therapies may have benefits against COVID-19.
The product will be made available for treating COVID-19 patients once its usefulness is established in clinical trials, said Alok Chaturvedi, Head of Medical and Regulatory Affairs, Intas.
The hyperimmune globulin will provide a high concentration of enriched and purified neutralizing antibodies against SARS-CoV-2, free from plasma proteins and blood transmitted viruses. It will also provide precise, consistent dosing and predictable response early in the treatment of Covid-19 infections.
The treatment has huge benefits in terms of assured antibody administration besides the benefits of not requiring a matching blood group or donor. It can be readily administered to the patients anywhere, even in the remotest part of the country, which is quite difficult in the case of plasma therapy.
To collect the blood plasma from recovered COVID-19 patients, Inas has started collaborating with blood donation groups, research, and medical institutions. The recovered patients will be able to locate the nearest blood bank where they can donate blood plasma with the help of a website.
To facilitate the supply of convalescent plasma for the production of hyperimmune globulin to treat COVID-19, the company has also sought support from the government.