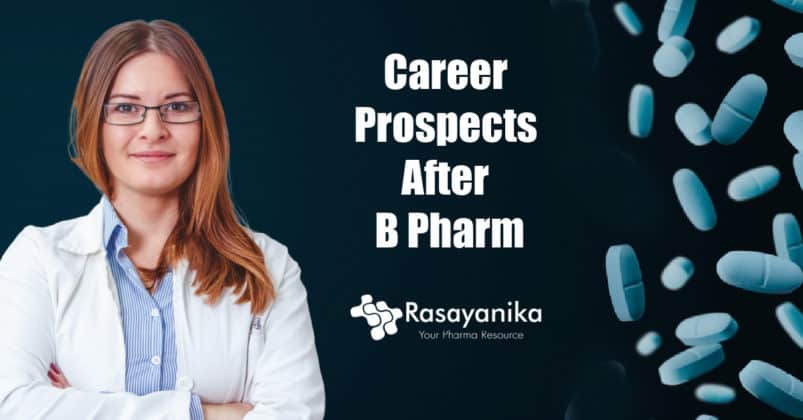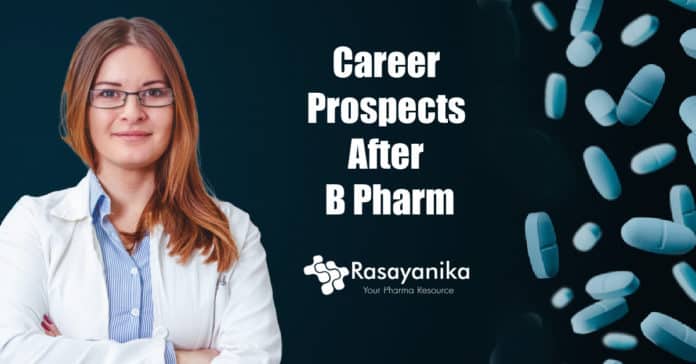 Career After B Pharm – Career Prospects In Pharmacy After Graduation
The biggest worry of a pharma graduate is what to do next after graduation. There are many opportunities for pharma graduates. They can either go for higher studies to make their resume and career even stronger, or they can go for jobs at chemical companies, research institutes, pharma companies, etc. Let's see all the career prospects in pharmacy.
1. Higher studies
Career After B Pharm – After graduation in B Pharm, if a student is interested in higher studies and wants to improve skills and upgrade their degree, he/she can opt for an M.Pharm, MS, or Ph.D. degrees.
Domestic Higher Education Options for Pharmacy
M.Pharm –  There are several branches in the M.pharm degree. Each branch is distinct and has many scopes and opportunities. Most of the industries prefer master students over bachelor's as they are specialized in a specific branch with a better understanding of the subject.
Many colleges and institutes provide M. Pharm admissions. The admission in these colleges will depend on scores of various entrance tests like JEE, NIPER, AIET, GPAT, KLEU, etc. The eligibility in M. Pharmacy in most institutes requires a minimum average of
50% in B. Pharm.
 Few M.Pharm specializations to choose after B.Pharm.
M.Pharm in Pharmaceutics
M.Pharm in Pharmaceutical Technology
M.Pharm in Industrial Pharmacy
M.Pharm in Regulatory Affairs
M.Pharm in Pharmaceutical Analysis
M.Pharm in Pharmaceutical Chemistry
M.Pharm in Pharmacology
M.Pharm in Pharmacy Practice
M.Pharm in Quality Assurance
M.Pharm in Pharmaceutical Biotechnology
M.Pharm in Pharmacognosy
Pharm.D – It is a total of a 6-year doctorate level of course including five years of academic study and a year of internship or residency. The course aims to prepare eligible candidates students in the management of patient medication therapy and improving patient outcomes.
List of Colleges offering Pharmacy Courses In India
Jamia Hamdard University, New Delhi
National Institute of Pharmaceutical Education and Research, Mohali, Punjab

Manipal College of Pharmaceutical Sciences, Manipal

JSS College of Pharmacy, Mysore

Dr. Harisingh Gour Vishwavidyalaya-Sagar, Madhya Pradesh
Birla Institute of Technology, Ranchi
Delhi Institute of Pharmaceutical Sciences and Research, New Delhi
Bombay College of Pharmacy, Mumbai
University College of Pharmaceutical Sci, Kakatiya University, Warangal
International Higher Education Options for Pharmacy
2. Overseas career
Some of the Pharma graduates fly abroad to make a career after B Pharm. Interested students can pursue M.S, MBA, and other pharmacy related courses in foreign countries after getting good scores in language proficiency tests like  GRE, TOEFL, IELTS, etc. Many universities in US, Europe, and Australia do offer higher education in pharmacy-related fields.
3. Pharmacist
There is a great demand for pharmacists in India. Generally, candidates are selected through the basic eligibility standards of earning a B Pharm degree. As these job roles are available in the government sector, recruitment will certainly be based upon government exams.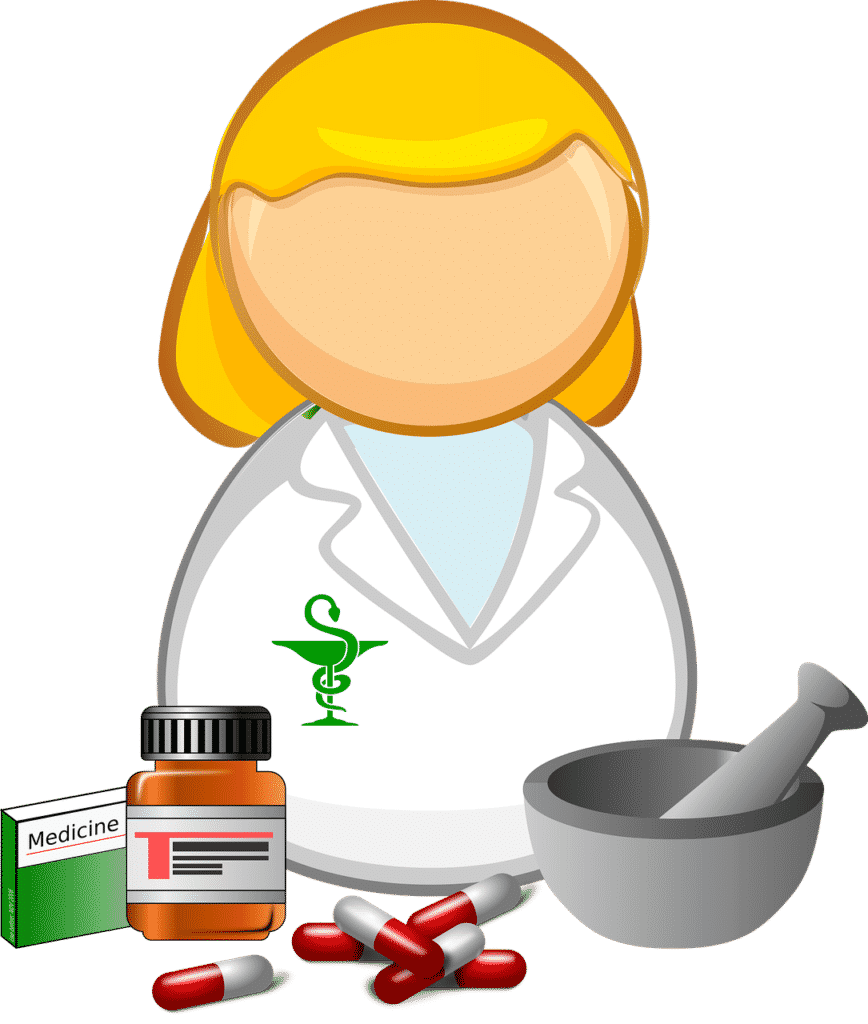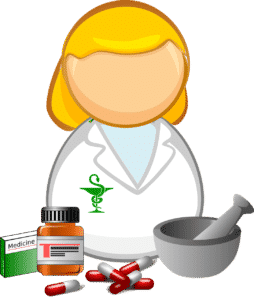 High salary packages on a permanent basis are goffered by central government hospitals like AIIMS. A pharmacist should have knowledge about drug dispensing according to prescription and managing store records, etc. However, compared to the pharmacists working in central government hospitals, the state government or on a contract basis earn less.
Approximate Salary Offered in Centre-run Hospitals – ₹25,000 – ₹45,000
Approximate Salary Offered in State-run Hospitals – ₹20,000 – ₹40,000
Recruitment – National or State-level Test
4. Drug inspector
The most promising & in-demand Career After B Pharm.
After a degree in pharmacy, a drug inspector is one of the most rewarding job profiles. A drug inspector has to make sure that the quality, safety, and utility of the medicine in-production is up to the standard. A drug inspector is expected to be patient in testing the drug and being confident in yourself and the results.
Certification Courses For Pharma Students
Usually, a job as a drug inspector is found in the government sector, and if you aspire to become a drug inspector, you will have clear the National-Level or State-Level exams such as SSC, UPSC, PSC, etc. The disadvantages in this field are its lack of vacancies.
Approximate Salary Offered – ₹40,000 – ₹80,000
Recruitment – National or State-level Test
5. Production and Quality control
There are many vacancies emerging in the pharma industries for production. Skilled pharma individuals are invited to the manufacturing units in established companies and industries.
The main role of Pharma graduates in a quality control department is, develop, apply, revise, and maintain quality standards for processing materials into partially or fully finished products. Helping in designing and implementing methods and procedures for inspecting, testing, and evaluating the precision and accuracy of drugs or related products is the main job of a pharmacist as a quality controller. They are also involved in preparing documentation for inspection testing procedures.
They are required to keep a check on the day-to-day workings of the production and quality of manufacturing. They have to ensure that the drug or product is manufactured according to the standards of the company. It is better to advised to increase the academic qualifications as the initial salary package to an undergraduate is low. This can be chosen as a Career After B Pharm.
Salary Offered (Approx) – ₹20,000 – ₹40,000
6. Medical Underwriting
This field has a great opening for vacancies around India. However, it is one of the lowest paying jobs in the field. This job will require you to work as a medical coder, or medical transcription, or medical scribes. Knowledge of pharmacology, understanding of different medical terminologies, and other medical-related knowledge is the main requirement for a job in this field. One can start their career in medical underwriting from small companies then go for MNCs.
Salary Offered (Approx) – ₹10,000 – ₹15,000 per month initially
7. Clinical research
Clinical Research can be a good career option after B Pharm. Clinical research foresees tremendous growth and job opportunities for pharmaceutical professionals, making it an attractive industry for researchers in India. The industry is poised to grow exponentially and open up new vistas of employment for a large number of people with the inflow of multinational players in Indian clinical research.
Although a postgraduation or doctorate is required to get most of the jobs in clinical research, it has also opened its door for B.Pharm graduates as Data validation associate, Clinical research associate, etc. B. Pharm graduates can also do either a postgraduation or postgraduate diploma in clinical research to increase the chances of getting hired.
Salary Offered (Approx) – ₹20,000 – ₹40,000 per month 
8. Marketing
Pharmacy degree holders can get employed as Medical Representatives, they have a big scope in the sales department of pharmaceutical companies. They can find a job in a small or big firm as medical representatives in marketing for pharmaceutical products and medical devices.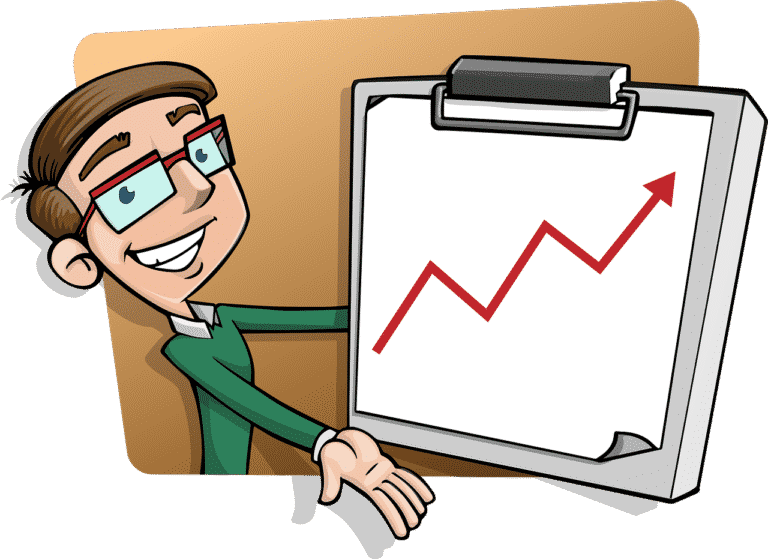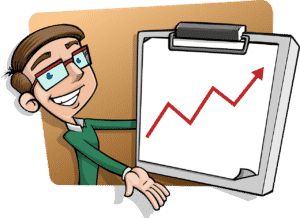 This field generally prefers Pharmaceutical MBA. Profound knowledge, communication skills, networking ability of the field is necessary, as the job profile requires representatives able to sell or promote a product. The salary of a Medical Representative depends on his/her experience and the place of employment. Having an MBA degree will help you get promotions and be in a better position.
Salary Offered (Approx) – ₹15,000 – ₹40,000 
9. Lecturer
Pharmacy graduates can also choose their careers in academics, few institutions recruit pharmacy graduates to work as a lecturer for diploma students. If you further increase your academic qualifications, it will be easier to find a job as a lecturer at any pharmacy college. Exams like NET can be helpful to step ahead in this field.
The salaries of those who are employed as lecturers or teachers shall be determined as per the norms of the government of India.
10. Scientists
Pharma graduates can also work as scientists in R&D and F&D. Pharmaceutical scientists work in drug companies and they mostly deal with the discovery, development, and manufacturing of new drug molecules. Creating medicines for diseases requires a large team of scientists and they may have to examine thousands of molecular compounds before they find one that effectively fights disease with the least side effects.
Several types of research are going on, and the COVID-19 pandemic has boosted all the life science areas. Many studies on COVID-19 and others are ongoing worldwide.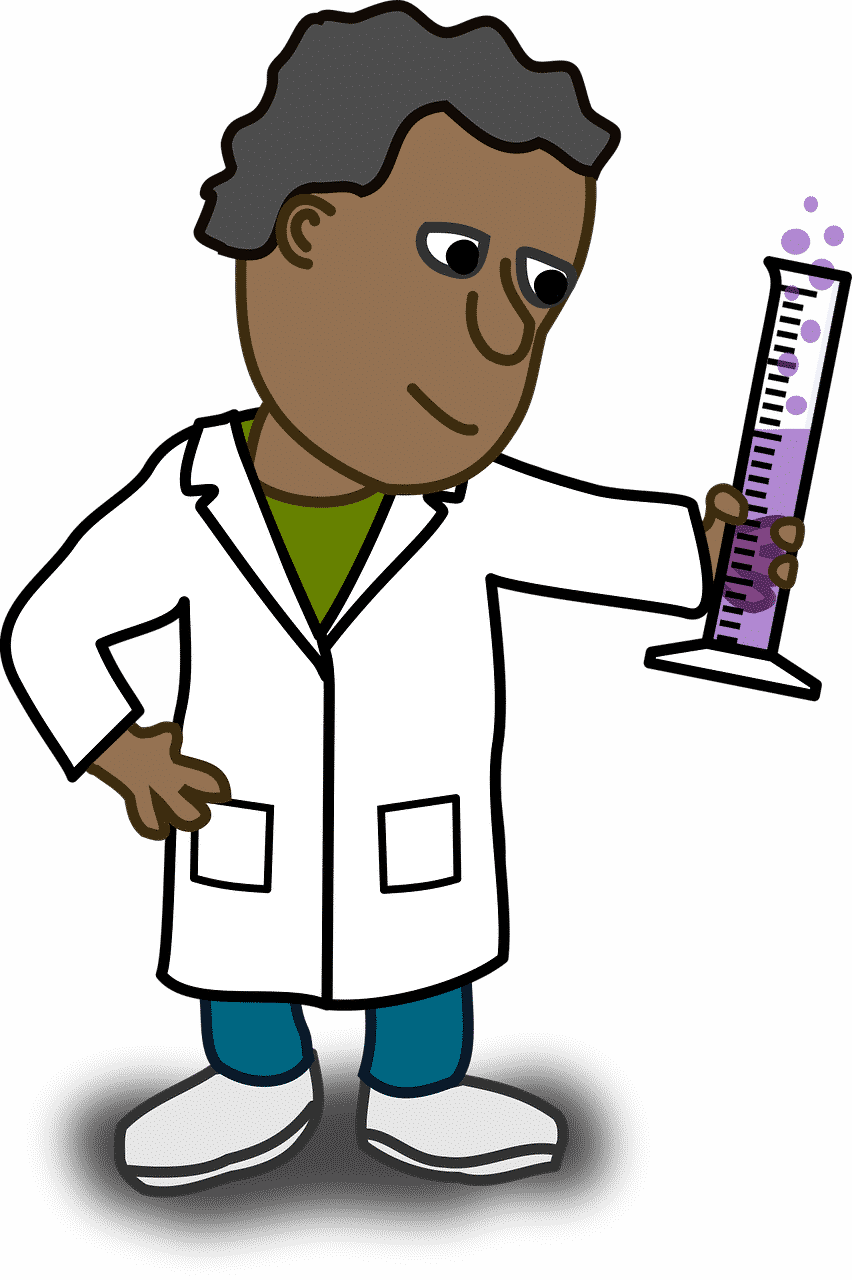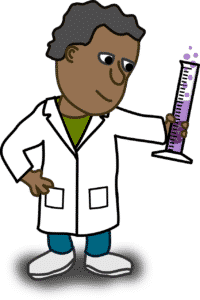 Mostly, highly skilled doctorates are preferred in this category. However, M.Pharm graduates can also achieve this position through work experience. The salary will depend on the institute you are working with and experience.
Average Salary- ₹40,000
11. Own Business or Self-Employment
Among many other job opportunities, a B Pharm graduate is eligible to start their own pharmacy or medical store or even be a supplier of medicines or other healthcare products.
One can be a medical store owner, wholesaler, or start up a pharmaceutical company. Starting your own medical store or perhaps a company will need a great deal of hard work, determination, networking capacities, and also unending desire to accomplish more every day.
The profit of the business will certainly depend on the location of the store, the products in demand, and various other aspects.
There are a lot of career prospects after bachelor in Pharmacy. Few of them have been mentioned in this article, hope this would help you to find the best path.
Source
Best Career Prospects In Pharmacy After Graduation 
Author: Sruthi S