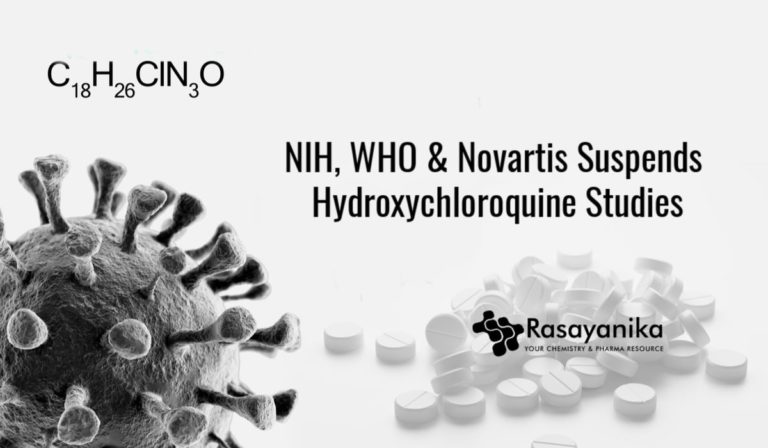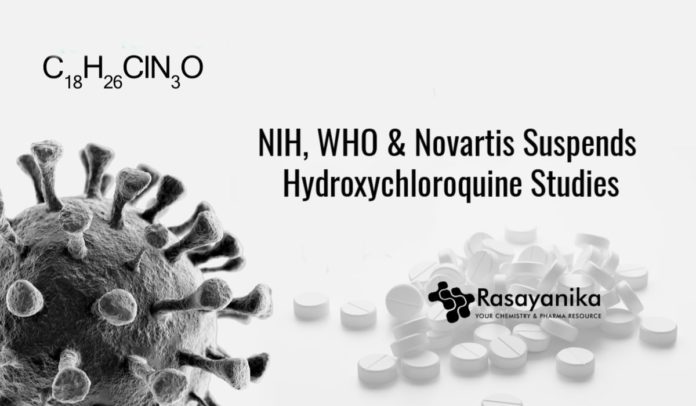 Both the World Health Organization (WHO) and NIH's National Heart, Lung, and Blood Institute (NHLBI) have halted hydroxychloroquine's clinical studies conducted to assess the safety and effectiveness of the drug to treat adults with Covid-19 and Novartis, due to its inability to recruit enough patients, ended the Phase III trials of the same drug.
One week before, the FDA had revoked its emergency use authorization (EUA) for hydroxychloroquine due to a randomized controlled clinical trial that showed no clinical benefit and the lack of consistent replication of earlier promising results.
A data and safety monitoring board (DSMB) found that hydroxychloroquine is not beneficial in treating COVID-19, compared to placebo. However, NIH noted that the drug is not harmful.
DSMB recommended the National Heart, Lung, and Blood Institute (NHLBI) to halt the study after a fourth interim analysis.
The randomized, blinded, placebo-controlled clinical trial was conducted in more than 500 patients infected with the novel coronavirus, among which 470 were recruited at the time of trial's closure.
400mg hydroxychloroquine was given twice a day to the participants for two doses, followed by 200mg twice daily for the next eight doses, or a placebo twice daily for five days.
Meanwhile, Novartis, a Swiss pharmaceutical company suspended the phase III clinical trials of hydroxychloroquine, as the completion of the trial was infeasible due to enrollment challenges.
No conclusions have been made on the efficacy of the drug in treating COVID-19 and no safety issues have been reported, the company noted.
Due to the recruitment challenges, the clinical team was unable to collect meaningful data in a reasonable timeframe to determine the effectiveness of HCQ in treating patients with Covid-19, said Novartis.
However, Novartis will continue to supply HCQ upon government requests and for certain ongoing investigator-initiated trials (IITs).
Since HCQ showed no benefit compared to standard of care in reducing deaths, the World Health Organization also halted the clinical trials of hydroxychloroquine on June 17.
Upload your CV to Rasayanika Talent Pool