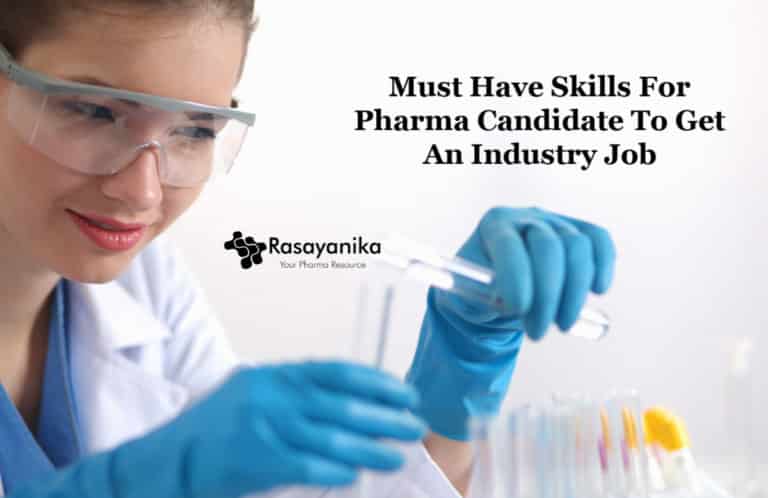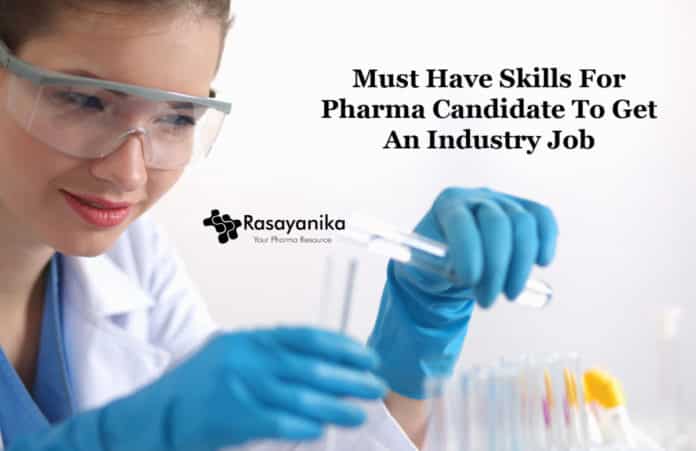 Pharmaceutical Industry Job Skills – Top Skills In Pharmaceutical Industry
With the ever-evolving nature of the pharmaceutical industry, it is not surprising that this industry is a crucial focus for many of those in pursuit of the most desirable science jobs.
To fill any given vacancy, there are many variables when it comes to the exact skill set that is required. Still, there are certain desirable skills that are almost universally in demand by employers in the pharmaceutical industry. Employers will spend most of their CV review time looking at employment history and education, so make sure to have these details on point.
In the pharmaceutical industry, the first thing that you should do is start with the basics. Define your skillsets, ask yourself questions that will show that will shape your job hunting. Ask yourself what I am good at and what do I really enjoy and the areas that you would like to move into. Think about the core skills that you have and how transferable that they will be. Secondly, you need to build a great CV, make the CV that's relevant to the application or the industry in particular pharmaceutical industries, so highlight any key skills that you have and have gained — the biology skills, supervisory skills, analytical areas as well. If you are a graduate, then list any sort of skills that you picked up at the university level, mention anything that you have worked on the basics. Add any of those sorts of skills that you picked up any sort of project that you worked on.
There is a wide range of core skills expected from the pharmaceutical industry, depending on their level of responsibility and their specific area. The skillset ranges from the core skills required for the particular job to the general skillset that is important to have in any career. Here are the top skills and abilities that make you an invaluable asset in the workplace.
Keen researcher, Compiling and analyzing reams of data
Problem solver
Strong analytical skills
Attention to detail, Diligence is part and parcel of every project you undertake.
Specialist skills for roles such as chemical engineering, you have a relevant degree to back it up.
Ability to effectively interact with peers and leaders.
Strong attention to detail, organizational skills
Empathy
Quality-oriented
Strong oral and written and interpersonal communication skill
Product and industry knowledge
Basic computer literacy
Ability to work in a challenging and fast-paced environment and multitask effectively.
Reliable and goal-oriented
Ability to handle the pressure
Creative problem-solving and strategic thinking
Awareness of industry trends and Business skills
Teamwork and conflict resolution
Understanding of legal and regulatory matters
Relationship-building and communication
The Job Role and Responsibilities
Entry-level staff in pharmaceutical can get absorbed in any of the following divisions:
Research and Development
Production and Quality Control
Distribution
Analytical Chemist
Clinical Research Assistant
Clinical Research Associate
Pharmacist
Pharmacologist
Research Scientist
Product/Process Development Scientist
Science Writer
Product Specialist
Pharmaceutical Sales

PROFILE

COMPETENCY REQUIRED
COMPETENCY MAPPING TO PHARMA CANDIDATES
Chemist
Analytical Skills
Attention to Detail
Technical Knowledge
Logical Ability: Medium
Attention to Detail: High
Biochemistry: Mid to High
Biotechnology: Mid to High
Manufacturing Technician 
Analytical Skills
Attention to Detail
Technical Knowledge
Logical Ability: Medium
Attention to Detail: High
Chemistry: Mid to High
Medical Representative
Communication Skills
Product Understand
Ability to Sell
Result Oriented
Ability to Handle Pressure
English: Medium
Logical: Medium
Chemistry: Medium
Extraversion, Agreeableness: Medium
Conscientiousness, Emotional Stability: Medium to High
Competencies and Skills Required
Being a niche and knowledge-driven sector, pharmaceutical companies look for professionals with the right academic background to understand the process and add key inputs. From one division to another, the skills required would differ but apart from the core competencies to manage job duties, strong ethics are another major quality pharma companies seek in candidates, as keeping data and sensitive information secure is vital. Some key competencies required for different profiles are:
1. Specializations
Let's step back in time a moment. The first and foremost skill you must concentrate on is specializing in a particular area if you haven't already. Clearly, this decision is mainly about what interests you, but it's worth knowing just how much employers value particular talents. If you are still studying, industrial experience during your holiday can prove to be a real bonus.
2. Accuracy 
When it comes to the pharmaceutical industry, attention to detail is literally a matter of life and death – and there is no room for error.
3. Project Planning Skills
Excellent project planning skills are required. Project planning in this industry usually involves the task of identification and resource allocation, an in-depth understanding of user client issues, and cost estimation.
4. Transferable Skills
There is no doubt that specialized skills can help you to stand out amongst job applicants, but they aren't the only skills that recruiters seek. Ranging from professional communication to emotional intelligence, there are many transferable soft skills that are sure to come in handy throughout your career.
The importance of professional communication skills cannot be overstated no matter whichever industry you are working. You need to have basic sales skills. To hone your sales skills, you don't have to be working in the sales department. In fact, in virtually every career on the planet, the ability to sell comes in handy. Do you know your product? Can you use it well enough to teach someone else how it works? For any employee, this is important knowledge. The ability to speak clearly and empathetically is another invaluable job skill. Finally, become a great listener. During conversations, this is the only way you'll be able to speak and ask intelligent follow-up questions. Emotional intelligence is not an easy skill to hone, but once you can use it, you will instantly become more valuable as an employee and improve the overall quality of your life. This form of intelligence requires that you recognize not just your own emotions, but the emotions of your co-workers and customers as well the ability to wear multiple hats while on the job are great, but the ability to step into someone else's shoes is magical.
5. Management Skills
The pharmaceutical industry includes risk analysis, problem-solving, and decision making. As a worker within this industry, you should also have effective time management skills and delegation techniques. You might also have to work with team members in remote locations. This is something the applicant should be prepared for, as there is quite a lot of travel involved in the industry. Writing skills and having a comprehensive understanding of the regulatory issues within the pharmaceutical industry is also an important asset. Great organization skills to keep lists of your in-progress and upcoming projects would serve handy.
6. Creative problem-solving and strategic thinking
Decision-making and strategic thinking are valuable skills in any work environment. This is particularly true in the pharmaceutical industry. To make complex projects successful, you must constantly innovate and plan far in advance in this industry. Employees who are quick to solve problems are valued and heavily relied upon in the pharmaceutical industries.
7. Business skills and awareness of industry trends
The Pharmaceutical industries are highly innovative and evolve rapidly. If you want to be successful in this industry, you must learn to stay abreast of key business trends, including regulatory and financial changes influencing each industry sector. Candidates who have the ability to predict trends that might affect an organization's bottom line, manage budgets and timelines, and make financial projections are valued by the industry employers. Similar to a secondary effect of a molecule you're working on, you must be able to recognize global trends as well as business opportunities.
8. Teamwork and conflict resolution
As you might have done during your postdoc or Ph.D., you cannot work by yourself with the sole aim of getting more data when you are working in a research lab, or even in industry. Compared to academic environments, industrial environments are often more collaborative. As such, industry employers consider teamwork and conflict resolution as very important job skills. You will need to develop diplomatic skills, interpersonal skills,  communication skills in order to work as a part of a team. The individuals on the team will often have a difference of opinion and hence working with a team can be challenging and thus learning to be a good team member is essential.
9. Understanding of legal and regulatory matters
You've learned to follow the rules and regulations while working in academia, the rules related to the use of instrumentation, reagents, and the reporting of results and data. However, in industry, you must be aware of rules and regulations beyond those related to scientific research. In innovation-based sectors, this is especially true where your everyday work life can be affected by compliance and intellectual property laws. Bodies such as the FDA heavily monitor many companies, and, you must be aware of the regulatory laws affecting your organization as an industry employee.
10. Communication and Relationship-building 
Without efficiently interacting with others, it's impossible to be successful in the industry.  Major factors in your career progress would be how you deal with differences in opinion, share responsibilities, and communicate with your colleagues.
For the ones who are already in the industry, make sure you have
Experience working in a similar role
Length of time in the same role
Qualification in a relevant scientific discipline
Languages
Which therapeutic areas and phases of study you have worked in
Breaking into the pharmaceutical industry may feel like a monstrous challenge, but with a few bright tips to boost your application, there's no reason why you can't stand out as a candidate entering this fascinating sector.
For working in this sector, the applicants must understand the goals, structure, and scope of the pharmaceutical industry as a whole.
Many skills that were impressive just a few years ago are now sadly outdated. Technology is changing every day. In any career, to have the ability to recognize when the skills are updated or new skills are required is invaluable. While you're gobbling up information on the latest tech and marketing trends don't forget that professional skills aren't everything, outside of work, discover practices that inspire the creativity and mindfulness you need to do your job well. Flexibility and the ability to go with the flow without compromising quality is invaluable in any career. As long as there are plans there will be wrenches to mess them up but as long as you're flexible you can keep plugging along with confidence roll.
"Schooling doesn't assure employment, but skill does."
― Amit Kalantri, Wealth of Words
Get into action now! Work on yourself and acquire these skills and those who already have these skills, just improve them a bit to get better opportunities at the industrial level.
Editor's Note: Pharmaceutical Industry Job Skills, Pharmaceutical Industry Job Skills, Pharmaceutical Industry Job Skills, Pharmaceutical Industry Job Skills 
Upload your CV to Rasayanika Talent Pool