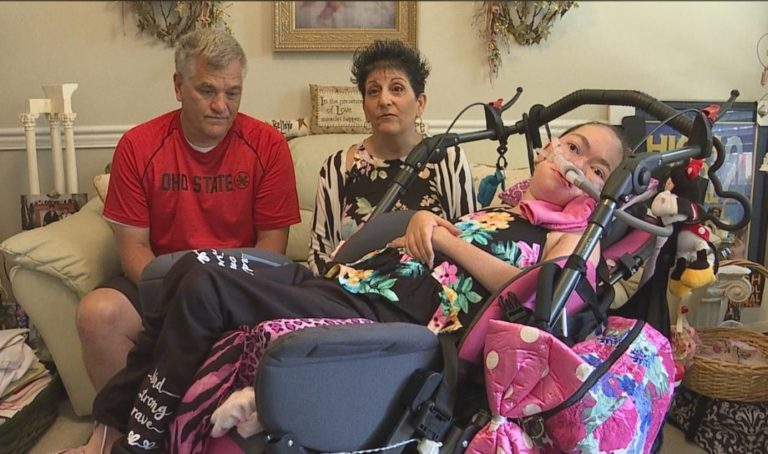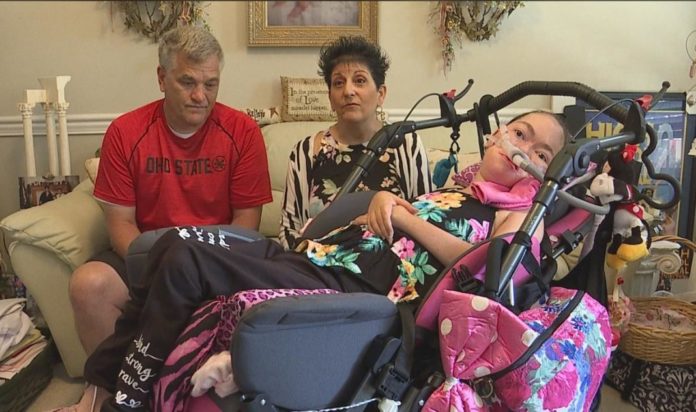 FDA holds Novartis Trials for their Gene Therapy Zolgensma
Novartis acknowledged today that the FDA has now imposed a partial hold on clinical trials for intrathecal administration of AVXS-101, the gene therapy that won the FDA's first approval for treating some forms of the spinal muscular atrophy (SMA) in May under the name Zolgensma®.
The partial hold by FDA does not affect the marketing of Zolgensma or clinical trials assessing intravenous (IV) delivery of AVXS-101, Novartis emphasized. However, the FDA Partial hold affects studies & clinical trials assessing AVXS-101 administered as an injection into the spinal canal in patients with SMA Type 2.
As a result of the partial hold, enrollment in the high dose cohort has been stopped in Phase I STRONG trial (NCT03381729), an ongoing, open-label, dose-comparison, multicenter trial designed to evaluate the efficacy, safety & tolerability of one-time intrathecal administration of AVXS-101. The low and mid-dose cohort enrollment has previously been completed & interim results have been presented.
The pharma giant said that the partial hold followed AveXis, A Novartis Company, alerting authorities & clinical trial investigators about animal findings from a small, AveXis launched preclinical study showing dorsal root ganglia (DRG) mononuclear cell inflammation, sometimes accompanied by a neuronal cell body degeneration or loss.
The clinical significance of the Dorsal Root Ganglia inflammation observed in this preclinical animal study is not known & was not seen in prior animal studies with AVXS-101, Novartis explained in a statement, adding that DRG inflammation can be associated with sensory effects. They added that they have completed a thorough review of human safety data from all available sources to date and have no adverse effects related to sensory changes that have been seen in the AVXS-101 intrathecal or Zolgensma. Novartis claimed that they are working with health authorities to confirm further guidance to clinical investigators.
Novartis added it will continue to closely monitor for any reports of related safety events in patients, adding that they remain confident that the overall benefit-risk profile for the patients on treatment is favorable.
The partial clinical hold comes a month after another safety issue related to gene therapy. Last month, Novartis had already acknowledged the death of a 6-month-old patient treated with Zolgensma in the European Phase III clinical trial STRIVE-EU (NCT03461289)—but insisted that the death was not the result of toxicity within their gene therapy.
And according to the coroner's report, the immediate cause of death was hypoxic-ischemic brain damage with respiratory tract infection as the underlying cause, AveXis stated on September 19. And SMA Type 1 was indicated as the underlying cause for the infection in the respiratory tract. In addition, there was no evidence of any inflammatory CNS process or any toxic or treatment-related brain damage.
Zolgensma is an adeno associated virus vector-based gene therapy that had won FDA approval in May. Zolgensma is indicated for the treatment of SMA in pediatric patients less than 2 years of age with SMA with bi-allelic mutations in the survival motor neuron 1 (SMN1) gene.
Since the launch in late May, Zolgensma has racked up about $175 million in sales, most of which was the $160 million generated during the 3rd quarter. Zolgensma is off to a strong start, said CEO Narasimhan in a presentation during Novartis quarterly conference with their analysts following the release of Q3 results.
And while much public attention on Zolgensma has focused on its $2.1 million list price, Novartis attributes the strong launch to its discounted patient-access programs with insurers. The gene therapy is accessible to 90 percent of commercial patients and 30 percent of Medicaid patients, Narasimhan told analysts.
They are now still seeing 99% final approval rates for patients that are on the label after they go through the appropriate [payer] appeals processes, Narasimhan added. They are seeing solid demand in a broad base of institutions. Over fifty treating institutions now in the US, including many leading academic centers of excellence, have prescribed now Zolgensma gene therapy.
AveXis has also sought to ensure that it can manufacture the gene therapy by using the Harmans, MD, facility of Catalent-owned Paragon Gene Therapy—as well as by lining up 4 of its own U.S production sites, including AstraZeneca's former advanced biologics therapy manufacturing campus in Longmont, which AveXis agreed to acquire in April.
Faulty animal data was at the center of a controversy that arose in August, when FDA announced AveXis' acknowledgment that the accuracy of data from product testing performed in animals submitted in its BLA for Zolgensma had been impacted by an unspecified manipulation of data intended to support the development of its production process for the gene therapy.
Novartis has said they were first informed about the data manipulation in mid-March, & internally confirmed the problem in May, before alerting the FDA. AveXis replaced its 2 top scientific executives—Brian Kaspar, Ph.D., previously CSO & Allan Kaspar, Ph.D., previously senior vice president research and development—with a single executive, Page Bouchard, DVM, who was appointed the senior vice president of research & CSO, effective August 5. Page Bouchard was previously global head of preclinical safety for Novartis Institutes for BioMedical Research. And through an attorney, Brian Kaspar has issued a statement saying he "categorically" denied any wrongdoing, & was "prepared to assert his rights & defend his conduct accordingly.
Author: Ria Roy
Editor's Note: FDA places hold on for Novartis Gene Therapy, FDA Places Partial Clinical Hold on Some Trials of Novartis Gene Therapy, intrathecal administration of AVXS-101, the gene therapy, Zolgensma®.
Upload your CV to Rasayanika Talent Pool