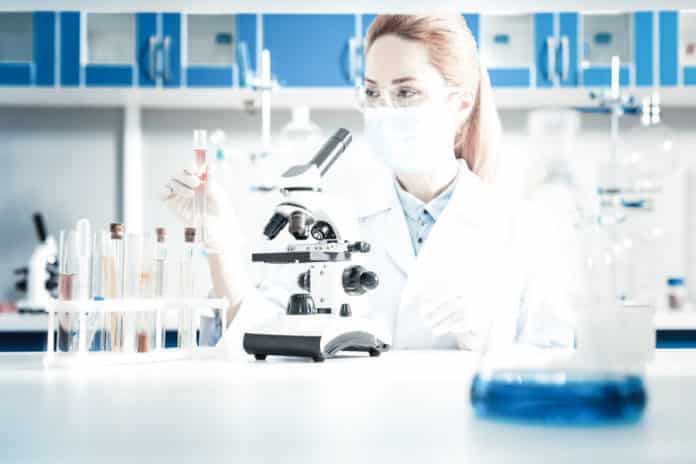 QC Chemist Job Opening 2019 @ Nandan Petrochem Limited
Chemistry Job Opening 2019 Nandan Petrochem Limited (NPL) is one of the leading manufacturers of Genuine Oils, Greases & Specialty Oils with a significant PAN India & overseas presence in the Lubricating Oil market. Chemist job opening at Nandan Petrochem Limited. Check out all the details on the same below:
Role: Executive-QC/Chemist
Eligibility: BSc/ Msc Chemistry
Experience: 2 to 5 years
Job Description
1. Quality control of incoming raw material, Packaging materials and outgoing finished products as per the specification.
2. To authorize the filling sample
3. To Maintain the quality records as per ISO 9001 2015
4. To maintain the lab instruments and ensure trouble free working
5. To report any NC to reporting manager.
6. To maintain good housekeeping
NPL BlueSky Automotive is a Technical JV between Nandan Petrochem Limited (NPL) and KRUSE Automotive GmbH, Germany to manufacture and market AdBlue (AUS32/DEF) in India. As early as in 2011, when India decided to implement BS IV in 13 cities, NPL BlueSky Automotive commissioned the AdBlue manufacturing plant in India, thereby today a pioneer & largest manufacturer of AdBlue in India.
Product Portfolio:
– Automotive Oils & Greases
– Industrial Oils & Greases
– White mineral oils | Liquid Paraffin ( Technical & Pharma)
– Process oils – Paraffinic |Aromatic |Naphthenic
– Transformer oils
– AdBlue (AUS32/DEF)
Industries catered:
– Automotive, Pharma, Cosmetics & Personal care, Energy & Power industry, Food processing, Agriculture, Rubber & Tyre, Plastics & polymers, other Industrial applications.
Business Highlights:
– 25+ years of experience in Petroleum Refining and Blending, growing consistently with ethical business relation.
– Wide product portfolio with strong technical expertise.
– Costs benefit advantage of bulk procurement by standardization and grouping of Base oils.
– Strong & diversified supply chain networks across globe in RM sourcing.
– Increasing capacity of around 96,000 KL PA for Oils, 6000 MT PA for Greases and 1,80,000 KL PA for AdBlue.
– Six state of art ISO 9001|14001|22241certified Manufacturing units with in-house well equipped laboratory, strategically placed across India.
(3 Plants for Lubricants, Specialty oils & Greases; 3 Plants for AdBlue)
– Only lube manufacturer to have owned in-house container manufacturing units for assisting in custom designed moulds and seamless service of filling & dispatch.
– On field technical support and field trials.
– Contract manufacturing & customized Genuine Oils manufacturing for OEMs.
Our Mission is to always provide quality products and services to our customers at the right price and at the right time through efficient systems.
OEM Customers:
Over the years NPL has developed an expertise for manufacturing tailor made Genuine Oil for major OEMs. Depending on their application & engineering, suitable oils are formulated with optimum performance levels to meet the OEM specific requirements. We also extend our design expertise for their brand containers with support of our in house container manufacturing units.
Currently NPL is serving to more than 15 + OEM customers.
Contract Manufacturing:
In the glorious past, NPL has assisted top notch multi-national companies (MNCs) like Mobil, Total, Chevron, BP, etc through contract manufacturing to roll out their international brands by providing them NPL's state of the art Lube Oil Blending plants as equivalent to Global standards.
Editor's Note: QC Chemist Job Opening Nandan Petrochem Ltd. Chemical science job opening at Nandan Petrochem Limited, Nandan Petrochem Limited jobs, NPL Jobs. Subscribe to Rasayanika for latest chemistry and Pharma jobs.
Upload your CV to Rasayanika Talent Pool