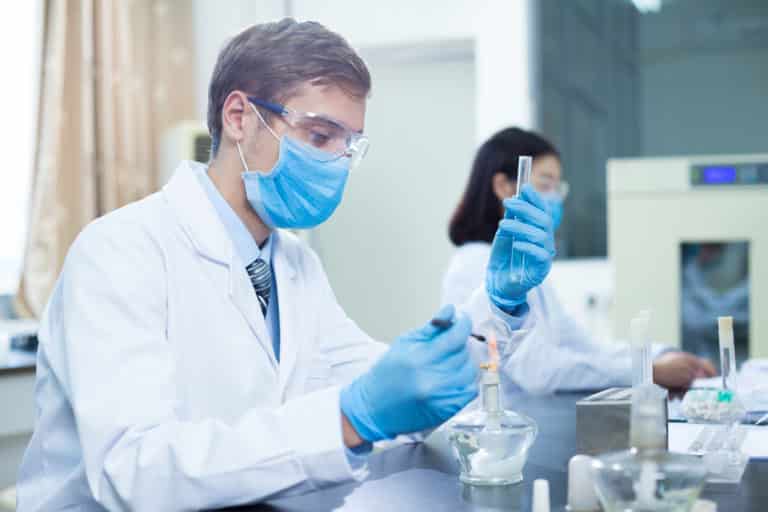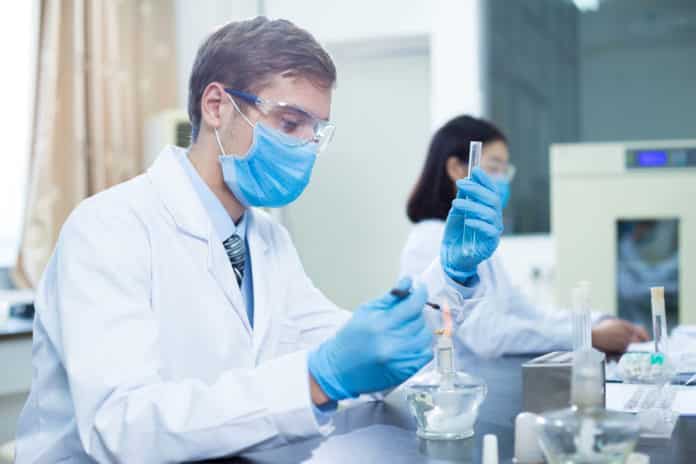 Chemistry Associate Quality Control Job Vacancy @ AstraZeneca
Chemistry candidates are encouraged to apply online at AstraZeneca for an Associate Quality Control. Interested and eligible candidates with a chemistry background and relevant experience, please check out all of the details on the job that is available. Check out all the details on the same below:
Job Title: Associate Quality Control
Eligibility: Master's degree in Chemistry or equivalent
Experience:
Experience in a Good Manufacturing Practice environment
Sound knowledge and understanding of the principles and concepts of compliance management and Good Manufacturing Practice.
Working experience: Minimum 3 years' experience in the analysis of Pharmaceutical quality control with GxP environment
Desirable
Hands on experience in QC Instrumentations including troubleshooting.
Through knowledge of cGMP.
Management of Stability Studies.
Able to manage the team in a small group/ Good Leadership skill.
Sound knowledge on Reviewing of Documents.
Professional Knowledge and Skills
Thorough understanding of GMP
Hands on experience in QC Instrumentation and Chemical Analysis
Good communication skills
Computer Skills
Job Responsibilities
Sampling of Raw Materials & Sample Management
Make sure that the Samples are entered in the Receipt register or received electronically in GQCLIMS.
Storage of Samples.
Inspection of Container(s).
Sampling of Raw Material (s) (Adherence to SOP).
Reporting of Deviations (if any) to the line manager.
Reference Sample and Residual sample management.
Analysis
Routine and non-routine testing including cleaning validation, complaint / counterfeit analysis, experimental / validation work, analytical support to production and timely reporting of Deviations/ OOS/OOT.
Ensuring progressive entry during analysis.
Printing & affixing of approved and rejected labels.
Document Preparation Review & Archival of Document
Preparation and Review of Documents (Example: Protocols / SOP's Specifications/ Methods/ Risk Assessment Documents).
Authorised to perform Level 1 and Level 2 Sign off.
Review of reports and ensuring GMP compliance.
Archival of Current Documents / Reports.
Disposal
Segregation waste.
Identification of expired reagents/ Solutions/ Chemicals/ Mobile phase etc.
Ensuring the disposal as per the SOP.
Training and Coaching
Provides analytical expert knowledge and support to the Quality Control Function – troubleshooting issues and delivering training and coaching.
Calibrations  / Qualification/ Preventive Maintenance (Internal & External)
Preparation of Calibration/ Preventive Maintenance Schedule.
Monitoring / Execution and reporting.
Co-ordination with external vendor.
Qualification of Instruments (IQ/OQ/PQ/DQ).
Investigation
Reporting of OOS /OOT/Deviations in Timely manner .
Performing investigations.
Identifying root cause for failure and CAPA.
Inventory Management.
Identification/ Procurement/ Storage and labelling.
Management of Reference Standards/ Working Standards /Reagents/ Solutions / Miscellaneous Items.
External/Internal GMP Inspection
Ensure GMP Compliance all the time.
Regulatory Support.
SHE responsibility
Identify and understand the SHE risk factors within the department.
Develop and carry out plans to address the key SHE issues in the work place and follow up
Follow SHE standards all the time.
Quality Overview
Ensure that roles, responsibilities and reporting lines are clearly defined throughout the organisation, to assure a functionally independent quality unit.
Ensure sufficiently trained resources with adequate product and process knowledge for execution of GMP/GDP obligations and on-going professional development to maintain proficiency.
Ensure continuing suitability and effectiveness of the quality management system, product quality and GMP/GDP compliance through participation in management reviews and through advocating continual
Last Date To Apply: 19-Jun-2019
Editor's Note: AstraZeneca jobs, AstraZeneca R&D, AstraZeneca chemistry jobs, Associate Quality Control jobs, scientist careers, AstraZeneca vacancies, AstraZeneca recruitment, AstraZeneca careers, 2019 AstraZeneca R&D, R&D careers, R&D AstraZeneca Jobs, 2019 Jobs AstraZeneca.