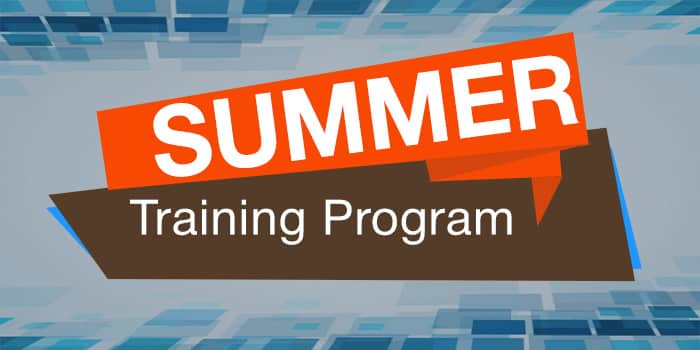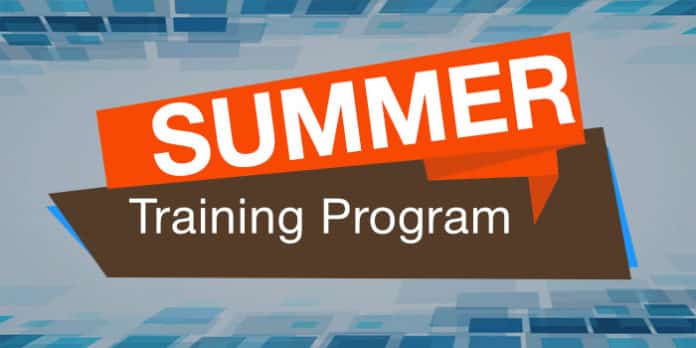 NIPER Chemistry & Pharma Summer Training Programme 2019
Chemistry & Pharma Traning 2019. Chemistry and Pharma Summer training programme.NIPER, Summer Training 2019, Summer Training Programme – 2019. chemistry and Pharma Summer Training Programme 2019 notification has been released. You can check out all of the details on the eligibility, duration of the internship and apply online.
Subject:
Medicinal Chemistry
Pharmaceutics
Pharmacology & Toxicology
Eligibility:
Students who are pursuing their graduation/post-graduation and have finished their 1st
year of graduation/post-graduation in the field of Pharmaceutical/Chemical/Life
Sciences from any recognised Indian University.
Certificate from the Head of the Department or Head of the institution mentioning the
need of summer training for the student in question.
The students need to fill the online Application Form for Summer Training available on
NIPER website http://niperraebareli.edu.in/ and furnish all relevant information/documents as mentioned in the application form.
How to apply
Registration includes following steps:
(1) First complete basic registration step by clicking the "Apply Online for summer
training" button on NIPER-Raebareli website http://www.niperraebareli.edu.in
(2) After applying, print registration form and attach following documents:
(i) Self attested photocopies of mark sheets/grades obtained in graduation/post
graduation.
(ii) Two passport size photos.
(iii) Photocopy of Institute's Identity Card
(iv) Certificate from the Head of the Department/Institute on the prescribed proforma.
Fees Details:
Fees of summer training : Rs. 6,000/- for 6 weeks duration
Justification for the fees : The summer training fee of Rs. 6,000/- is fixed keeping in
view of the use of chemicals/ reagents-solvents/ consumable items that may be required during 6 weeks summer training program for an applicant at NIPER-R and
the fact that the applicants will also use the sophisticated instruments during their tenure of summer training at the institute.
Fee is to be paid through Demand Draft in favour of "Director NIPER Fund" payable
at Lucknow.
Instructions to candidates
(i) Canvassing in any form and/or bringing in any influence or otherwise will be treated as
disqualification. All the candidates selected for summer training should spend the
whole period of six weeks in NIPER-R Transit Campus, Lucknow without break.
(ii) The accommodation is not available at NIPER-R Lucknow campus therefore the
candidates have to arrange the accommodation on their own during the training
period.
(iii) The fee will not be refunded under any circumstances nor would this fee be held in
reserve for any future training
(iv) In case, it is detected at any stage that a student does not fulfill the eligibility norms
and/or that he/she has furnished any incorrect/false information/certificate/documents or has suppressed any material fact(s), his/her training are liable to be terminated. If
any of these shortcomings is/are detected even after selection for summer training, his/her training is liable to be terminated.
(v) Under no circumstances, NIPER-R will be held responsible for any miss happening/accident during the summer training tenure of the candidate.
(vi) The institute reserves the right to prepone/ postpone/ cancel the summer training on
account of technical or administrative exigencies or any other reasons.
(vii) The institute reserves the right to alter, modify or change the eligibility criteria and/or
any of the other terms and conditions.
(viii) After completion of the summer training, the trainee has to submit a report to the Director duly forwarded by Supervisor and the Director would issue relevant certificate.
Note: All above documents is to be sent by speed/registered post or can be submitted in person to Registrar, National Institute of Pharmaceutical Education and Research-Raebareli
(NIPER-R), Transit Campus: Bijnor Sisendi Road, Near CRPF Base Camp, Sarojini
Nagar, Lucknow (UP) – 226 002, India.
Last date for registration May 13, 2019
View Main Notification