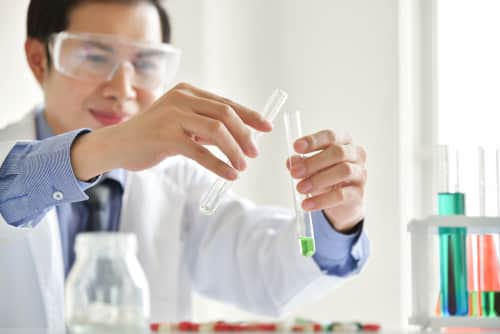 Jubilant Biosys Recruiting Junior Research Associate | Msc Chemistry
Jubilant Biosys Recruiting Junior Research Associate | Msc Chemistry. Career @ Jubilant Biosys. Jubilant Biosys invites Msc chemistry candidates for Jr Research Associate Post. Check out all the details on the same below:
Job Title: Trainee Research Associate/ Jr. Research Associate
Level: L(1 to 2)
Function: Medicinal Chemistry
Work Location: JBL Bangalore, IND
Eligibility: Master of Science in Organic Chemistry
Experience: 1- 4 years
Desirable:
Experience in a drug discovery industry/ CRO in the synthesis department.
Should be able to do multi-step synthesis.
Capable of handling milligram to multigram scale reactions.
Key Accountabilities:
Synthesis of Compounds:
Plan the synthetic routes for the targeted compounds
Perform literature search using scientific database (SciFinder etc.)
Perform different chemical reactions for the small and medium scale synthesis of compounds following good laboratory practices.
Analyzing compounds using a good range of modern separation and spectroscopic techniques.
Data & Record Preparation:
Interpret and characterize the products and compile data for every experiment
Write and maintain records of observations and conclusions for every experiment in a timely manner
Conducting literature searches for specific target compounds, structures related to the target compound and determine specific conditions for reactions.
Communicate experimental outcome and provide routine updates to the reporting manager on the status of the work plan
Writing scientific procedures, presentation of research summaries at a project meeting.
Team Work:
Active participation in departmental seminars
Follow safety protocols and maintain the lab in a clean manner
Upload your CV to Rasayanika Talent Pool