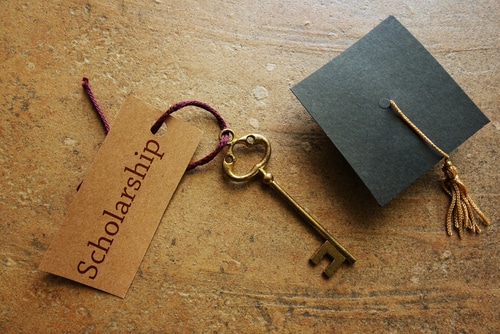 Swami Dayanand Education Foundation Scholarship Program – 2018-2019
Swami Dayanand Education Foundation Scholarship Program – 2018-2019. Swami Dayanand Education Foundation announces MCM Scholarship program. Swami Dayanand Education Foundation intends to award more than 200 scholarship in 2018-2019. Check out all the details below:
Offered Scholarship:
Smt. Shyam Lata Garg Scholarships – Rs. 50,000
Sh. Anand Swarup Garg Scholarships – Rs. 25,000
 Sh. Ram Lal Gupta Scholarships – Rs. 20,000
Smt. Shanti Devi Scholarships – Rs. 17,500
Sh. Ram Ji Lal Garg Scholarships – Rs. 15,000
Eligibility:
First & Second Year Graduate Students of Pharmacy.
Min. 85% Marks in 12th / CGPA of at least 7.5 in the first year.
Annual Family Income – Less than 6 Lacs p.a.
Note: 30% of scholarships are reserved for women candidates
How To Apply:
1. The candidates are advised to fill all the details very carefully. The foundation will reject the application if the candidates have provided any wrong information. The last date for online registration is 31st August 2018.
The candidates need to upload the required document with the online application form. The uploading file size should not exceed 20 MB. The applicant don't need to post the application or document to the Foundation at the initial stage.
After successful registration, the student will receive an e-mail confirmation on the registered email ID along with a copy of the application form submitted to the Foundation. All the communication from the Foundation will be sent to the registered email ID. The students are advised to check the email at least once a week for the Scholarship updates.
If you do not have an internet facility, please print a copy of the application form available on our website or request by email at [email protected] or on WhatsApp number.
There are two stages in the selection process,I Stage – Registration for Scholarship II Stage – Submission of required documents of Shortlisted Candidates THE STUDENTS ARE NOT REQUIRED TO SUBMIT THE COPIES OF CERTIFICATES AT THE TIME OF REGISTRATION.
After online registration, the SDEF will contact shortlisted students on the basis of merit and needs.
In stage II, the shortlisted candidates will be asked to submit the detailed application along with copies of required certificates.
The shortlisted candidates should submit an essay on 500 words in his own handwriting in Hindi or in their mother tongue. The topic of the essay is "About Challenges You Have Faced in Life and How You Have Responded to Them".
The students can send their queries to our Whatsapp Number 8448770654. NO telephone calls, please.
Last Date To Apply: 31st August 2018.
View Main Notification