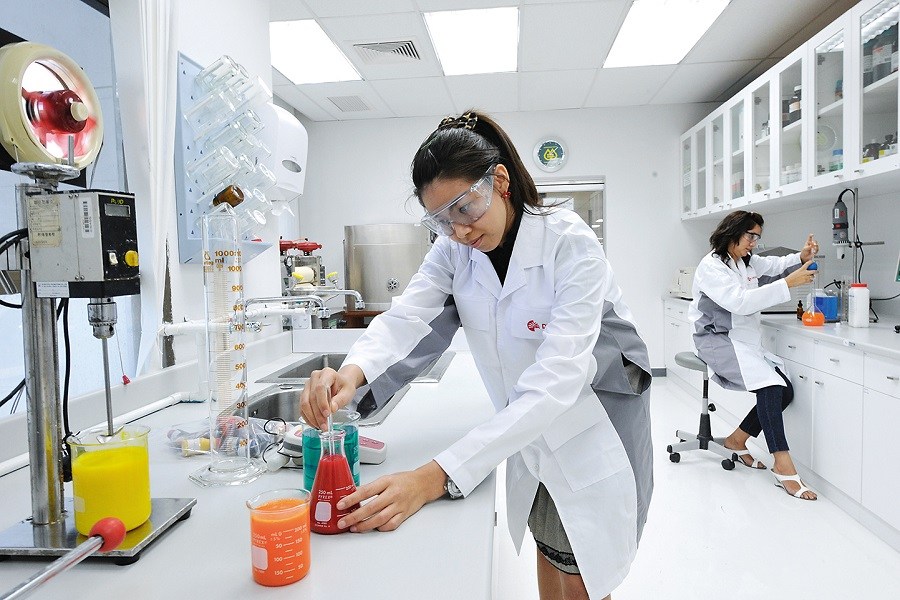 Bangalore – Shell Technology India, India
Skillpool group: Research & Development
Updated: 08-Jan-2018
Reference ID: 67745BR
Shell began operations in India more than 80 years ago. At Shell India, we invest in our people through our industry-leading development programme, which sees our employees thrive and gain access to experts on a local and global level. To date, we have invested more than US$ 1 billion already in India's energy sector alone in socially and environmentally responsible ways. It is the only global major to have a fuel retail license in India. The Shell Technology Centre Bangalore, STCB, is one of the three global hubs for technology in the Projects & Technology business of Royal Dutch Shell. In addition, we supply crude, chemicals and technology to public and private sector oil companies, and our Chennai Business Centre provides a wide range of finance, accounting and business services to Shell globally.
Job Title:    Associate Researcher Analytical
No. of Posts:   2
Job Description:
Exposure to analytical techniques in the area of Chromatography, Elemental, Spectroscopy and Wet Chemistry-titrations
a) determine the appropriate method to use for a range of routine samples, recognizing where samples may require method adaption and seeking assistance from Chemist colleagues. Execute instrumental methods designed
for either manual sample introduction or for automated sample changers.
b) perform sample preparation and analysis in conformance with established analytical and safety procedures, using a range of solid and liquid chemicals, laboratory glassware, heating blocks, ovens, electronic balances, and instruments, with due attention to safety, including seeking assistance & advice when appropriate.
c) Perform calibration following established procedures. Evaluate QA sample results and instrument output to ensure data quality. Perform maintenance for basic equipment of assigned area. Initiate troubleshooting to isolate problems within experimental set-ups, and enlist supoprt to troubleshoot instrument and data issues as required. Repair basic equipment of assigned area.
d) Independently process data for some non-routine samples and a broader range of routine samples using general Analytical and technique-specific software, and generate analysis reports for sample submitters.
e) Report and discuss results with some regional sample submitters, which requires interacting with local and off-site Shell staff via verbal and electronic communication tools.
Provide support to analytical procedure modifications.
f) Apply HSSE rules; recognize possible hazards and act upon them; awareness of Management of Change work process; understadning of the Permit to Work process..
Qualifications: 
BSc/MSc in Chemistry  with at least  2-3 years experience in Laboratories.
Demonstrated ability to handle routine ASTM tests using Gas Chromatography, HPLC, Spectrophotometers, Titrators etc.
Demonstrated experience using and performing preventive maintenance on Analytical instruments, as well as data analysis, and reporting some results to customers.
Demonstrated ability to recognize the need for sample-dependent method adaption for non-routine samples.
Demonstrated ability to utilize IT tools.  Experience with Sample Manager, ELN, OpenLab would be helpful..
Demonstrated ability to manage delivery for a limited set of test methods/instruments where priorities and timelines can vary over time, and raise awareness when these cannot be successfully managed.
Last Date :  07-Feb-2018