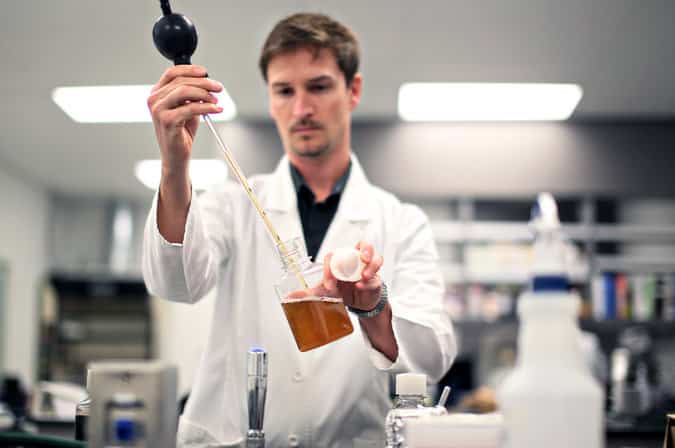 Pfizer
All over the world, Pfizer colleagues work together to positively impact health for everyone, everywhere. Our colleagues have the opportunity to grow and develop a career that offers both individual and company success; be part of an ownership culture that values diversity and where all colleagues are energized and engaged; and the ability to impact the health and lives of millions of people.  Pfizer, a global leader in the bio pharmaceutical industry, is continuously seeking top talent who are inspired by our purpose to innovate to bring therapies to patients that significantly improve their lives.
Job Title:    Analytical Team Member
Job Description:
To Plan Method Development, Optimization studies, Feasibility studies, Method Verification & Validation – Protocol preparation, Resource Planning, Execution, Review of Data & Report preparation, Equipment Qualifications, Team Management, Resource utilization
Responsibilities & Duties
To ensure adequate use of Personnel Protective Equipment's and to follow proper gowning procedure during analysis in the laboratory.
To guide and train analysts on technical aspects based on functional requirements.
Literature Review, Planning Analytical Method Development – DOE / Analytical Method Validation /
Verification – Protocol preparation, Execution, Review of Data & Report preparation / Stability support analysis for all Formulation Development samples.
Transfer of knowledge of DS/DP by Involving in method transfers with different Pfizer QC and R&D locations and other CMO identified.
Analysis of Raw Material, Packing Material, In-Process, Stability and Finished Products.
Procurement and organization of Reference Standards and Working Standards as per requirements.
Generation of Analytical data with respect to Accuracy and Adequacy and ensures Data Integrity and compliance to SOPs.
To raise indent of materials required for the project & follow-up with the purchase team for timely delivery.
To provide technical support to prepare new procedures and to revise existing procedures.
To perform Laboratory Investigations and Reporting through QTS implementing adequate CAPAs.
To ensure timely completion of assigned Training Modules and Skill Evaluation.
To involve in Project and Technical discussions / Presentations.