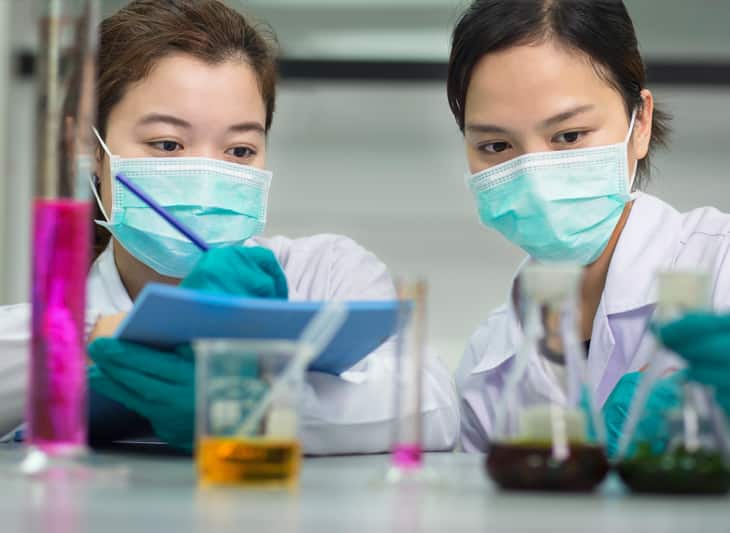 USP
Whether you're helping to set standards for medicines, food ingredients, or dietary supplements used around the globe; providing critical technical assistance to developing countries; or creating key resources to address emerging health issues, you'll be inspired by the positive impact your work has on global wellness. For nearly 200 years, USP has committed itself to continuously improving public health. Today, this means you'll work in state-of-the-art facilities—collaborating with many of the world's leading experts from the pharmaceuticals industry, academia, healthcare, and government to stay on the edge of innovation. With offices and core laboratories in Maryland, China, Ghana, India, and Brazil—along with Global Public Health facilities in developing countries around the world—USP affirms its commitment to improving health for all.
Job Title:    Scientist II – Verification Programs
Job Description:
This is a non-supervisory position in Verification department responsible for performing the required analytical tests as a part of the projects and maintaining GLP environment in the lab.
Executing the Verification projects by performing an individual analytical tests allotted by the Group Leader.
Completing the projects as per the time lines and on priority basis.
Responsible for performing the calibrations of the equipment as per the schedule(s).
Responsible for preparing, executing and completing IQ/OQ/PQ of instruments.
Ensuring that the Chemicals and Analytical columns etc are available for the projects and raise the Purchase requisitions to procure them on time.
To ensure that the Lab environment is maintained as per GLP and safety procedures and participate actively in the internal and external audits and certifications.
Responsible to perform the GPH, RSL and other department tests for the projects whenever required.
Preparation and planning for ISO-9001 & ISO-17025 certification / recertification by participating actively, verification of protocols and related documents and take an active role in the Internal as well as external QA audits and address the audit issues on a timely manner.
Taking up any other additional responsibilities assigned by supervisor on a proactive basis and allotting additional responsibilities to the reporting staff in consultation with the supervisor.
Qualifications: 
Proven track record of consistently delivering projects on time and with high quality.
Proficient with pharmaceutical testing requirements and test protocols involving compendial methods for reference materials (USP, BP, EP, etc.).
Expert in ICP-MS, ICP-OES, HPLC, GC analysis and troubleshooting, proficient in other related analytical instrumentation (IR, KF, UV, etc),.
Takes personal responsibility for delivery of projects to customers. Ability to embrace and lead change. Extremely adaptable.
Excellent written and verbal communications skills.
Prior experience in a high volume pharmaceutical manufacturing QC laboratory or contract pharmaceutical analytical laboratory testing organization is a plus.
Master's degree in Pharmacy or analytical chemistry or relevant field with 4 – 6 years of relevant laboratory experience.