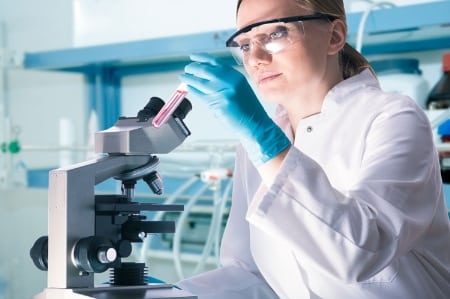 Apotex
Apotex is a proudly Canadian, global pharmaceutical company that produces high-quality, affordable medicines (both generic and innovative pharmaceuticals) for patients around the world. We are the 7th largest generic pharmaceutical company globally with more than 12,000 employees and estimated sales of approximately $3 billion. Our fully integrated operation is comprised of four lines of business: Global Generics; Apobiologix; Global Active Pharmaceutical Ingredients (API); and ApoPharma (Innovative Products). With our worldwide manufacturing sites, Apotex can produce up to 24 billion dosages per year. We produce 300 medicines in 4,000 dosages and formats that are exported to 115 countries. Apotex will spend $2 billion over the next 10 years on research and development.
Job Title:  Research Assistant-Bioanalytical
No. of Posts:  1
Job Description:  
Under the guidance of a Research Scientist or Sr. Research Scientist or Team Leader or Group Leader or Dy.Manager, validates and applies assay for the analysis of drugs and metabolites in biological fluids involving simple to complex analytical techniques. Also responsible to assist in the preparation of laboratory documentation and reports
Conducts duties following established Apotex Research Pvt. Ltd., Bioequivalence Centre's, Standard Operating Procedures and in a consistent manner consistent with current regulatory ( DCGI- CDSCO,TPD, USFDA, TGA, ICH, GLP, EMEA) guidelines / established practices / expectations.
Assists in the development and validate the bioanalytical methods.
Assists in the preparation and revise SOPs as per need and maintain awareness of and adherence to all current SOPs.
To compile raw data in data sheets and laboratory note books.
Assists in the preparation and analysis biological samples for the quantitation of drugs and/or metabolites.
Operates general laboratory equipment and instrumentation utilizing automated data collection systems.
Documents all work and results of all assignments as required.
To procure laboratory supplies.
Assists in the preparation of Project specific solutions, labels, maintaining chemicals/ solvents and routine calibration
Performs additional tasks as assigned by Management.
Qualifications:  
Minimum M.Sc. / M. Pharm / Ph.D
Previous bioanalytical experience an asset.
Knowledge of or experience with simple analytical or laboratory processes using HPLC or LC/MS/MS.
Fundamental understanding of concepts of GLP/SOPs, regulatory guidelines.
Computer skills in laboratory data acquisition software(s), spreadsheets and word processing.