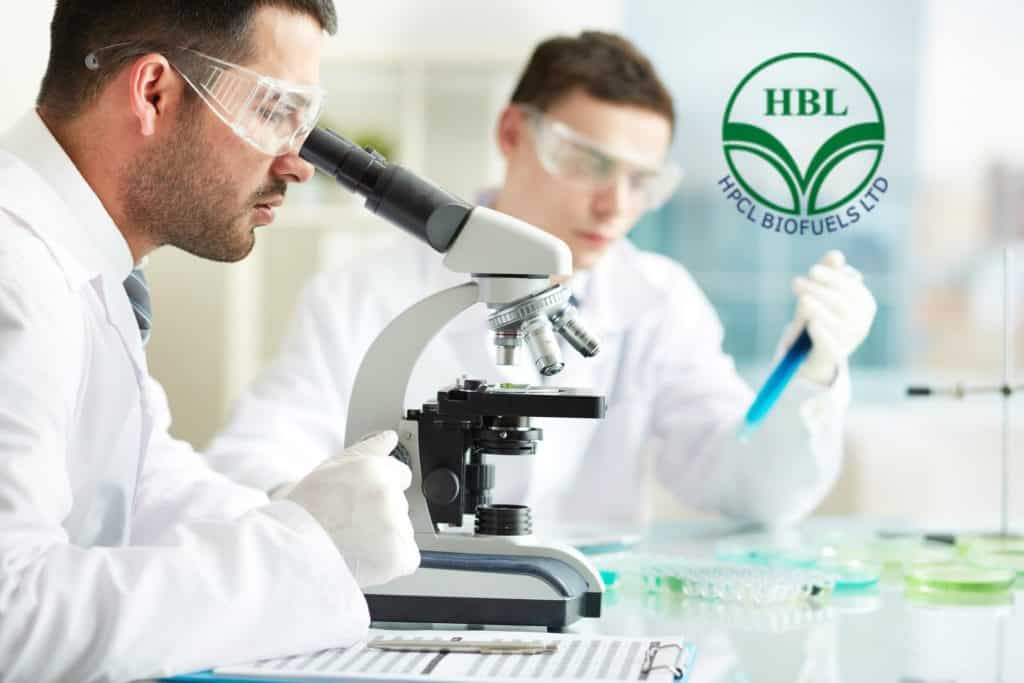 HPCL Biofuels Limited (A wholly owned subsidiary company of Hindustan Petroleum Corporation Limited) has two Integrated Sugar Units located at Sugauli Village, East Champaran District and at Lauriya Village, West Champaran District in the State of Bihar. Both the plants are in commercial operations and producing Sugar, Ethanol and Co-gen since December 2011.
In order to meet operational requirements, HPCL Biofuels Limited (hereafter will be called as HBL) has planned to hire suitable manpower on Fixed Term Contract basis for the period as mentioned below:
Management / Non-Mgmt. : 2 years and extendible to another 1 year depending on operational requirement of HBL & performance of incumbent.
Seasonal : 2 Crushing Season and extendible to another 1 Crushing Season depending on operational requirement of HBL & performance of incumbent.
SEASONAL
Position I
Job Title : Lab Chemist
Vacancy : 07
Department : Sugar Production
CTC (Rs. in Lakh) : 1.85 – 2.20
Minimum Qualification : B.Sc.(Chemistry)
Minimum Experience : 4 Yrs. experience in relevant field
---
NON-MANAGEMENT
Position II
Job Title : WTP Chemist / Lab Chemist
Vacancy : 01
Department : Co-gen
CTC (Rs. in Lakh) : 1.58 – 1.80
Minimum Qualification : B.Sc. (Chemistry)
Minimum Experience : 5 Yrs. experience for running of RO and DM Plant with Knowledge of Boiler water & fuel
Application Instructions:
(i) CANDIDATES WILL BE REQUIRED TO HAND CARRY THEIR APPLICATION AND NEGOTIATION FORM AS PER ANNEXURES ALONGWITH SELF-ATTESTED PHOTOCOPIES AND ORIGINALS OF ALL RELEVANT DOCUMENTS / CERTIFICATES / TESTIMONIALS FOR WALK IN INTERVIEW.
(ii) A candidate can appear for one post only. Candidates appearing for more than one i.e. same or different post will not be considered.
(iii) A recent passport size photograph should be firmly pasted on the application and should be signed across by the candidate. Without photograph and signature across it, the application will be liable to be rejected. Three copies of the same photo should be retained for use at the time of interview. Candidates are advised not to change their appearance till the recruitment process is complete. Failure to produce the same photograph at the time of interview, will lead to disqualification.
(iv) Before applying for the post, candidates should ensure that he / she fulfils the eligibility and other criteria mentioned in this advertisement. HPCL BIOFULES LIMITED being the Appointing Authority would be free to reject any application at any stage of the recruitment process, if the candidate is found ineligible for the post for which he/she has applied.
(v) Candidates will be required to enclose copies of the following testimonials / documents along with their application:
a) All Certificates / Testimonials in respect of qualifications (all semester / year wise Mark sheet & Degree certificate starting from matriculation onwards).
b) Document in support of Date of Birth proof.
c) Experience certificates / Documents issued by the Employer in support of experience details mentioned by you in the Application Form and proof of last drawn salary, either Salary Slip or Form 16.
d) NOC / Forwarding Letter from the employer in case you are employed in a Central / State Government / PSU / Semi Government organization.
Walk-In Details:
Date of Interview : 5th Oct 2017
Time of Interview :  8:00 am to 2:00 pm
Venue of Interview : HPCL Biofuels Limited House No-271, Road No. 3E, New Patliputra Colony, Patna, Bihar-800013 Ph – 0612-2260185, 2260069
Upload your CV to Rasayanika Talent Pool