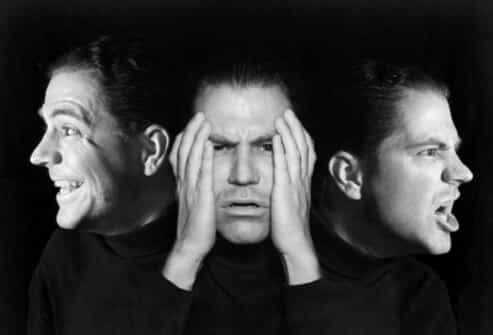 Du
blin-based Biopharma, Alkermes, already has an antipsychotic drug candidate in market that combines olanzapine which is currently the third-most prescribed drug for schizophrenia.
But the snag here is that the olanzapine is known to cause weight gain and metabolic changes that could elevate the risk of Type 2 diabetes, and as a result the drug is no longer recommended as a first-line therapy in treatment guidelines.
Therefore the biotech developed an enhanced version of the drug by adding an opioid antagonist that is designed to alleviate some of olanzapine's side effects and hopes to counteract them through the samidorphan compound in the formulation.
Alkermes has now announced positive results from a Phase 3 clinical trial, ENLIGHTEN-1, a multinational, double-blind, randomized study that evaluated the antipsychotic efficacy, safety and tolerability of ALKS 3831 compared to placebo over four weeks in 403 patients experiencing an acute exacerbation of schizophrenia.
The study met the prespecified primary endpoint, with ALKS 3831 demonstrating statistically significant reductions from baseline in Positive and Negative Syndrome Scale (PANSS) scores compared to placebo (p<0.001). The study also met its key secondary endpoint of improvement on the Clinical Global Impression – Severity (CGI-S) scale for ALKS 3831 versus placebo (p=0.002).
"The positive results of ENLIGHTEN-1 provide clear evidence of the safety, tolerability and antipsychotic efficacy of ALKS 3831 in a large, randomized registration trial. The results of this phase 3 study also provide additional evidence of the antipsychotic properties of ALKS 3831 relative to olanzapine, an agent well known to clinicians. We look forward to completing our analysis of this large study and presenting the data at a future medical meeting." said Elliot Ehrich, M.D., Executive Vice President of Research and Development at Alkermes.
"A new antipsychotic with robust efficacy and a favorable weight and metabolic profile compared to olanzapine would be a welcome addition to the schizophrenia treatment landscape. This study confirms a key element of this profile, with a clear demonstration of efficacy in a large, well-conducted clinical trial." said Christoph Correll, M.D., Professor of Psychiatry and Molecular Medicine at Hofstra Northwell School of Medicine.
The company has already started a study to see if ALKS 3831 can avoid the glucose monitoring requirement of olanzapine, with results due later this year, as well as a study in 250 young adults who are susceptible to weight gain with olanzapine that should read out in early 2019.