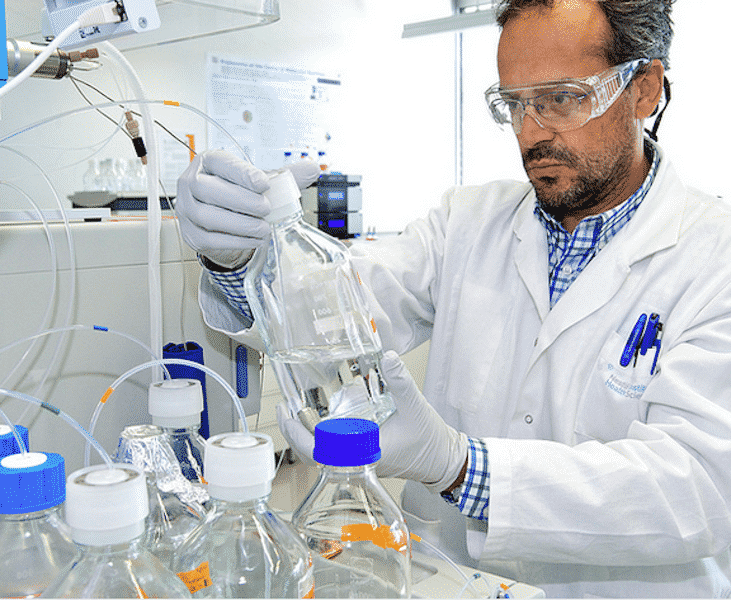 Applications are invited on plain paper for filling up of position of Junior Research Fellow (Two posts) on a purely temporary basis, in the prescribed proforma. The details of the sponsored project, under which engagement is proposed to be made, are as under:
Job Title: Junior Research Fellow
Advertisement No. – GAP/PM-1/2017
Eligibility:
M.Sc. in Organic Chemistry with minimum 55% marks with NET qualification
Desirable:
M.Sc. in Organic Chemistry with minimum 60% marks with NET qualification.
Job Requirement:
Carry our sensitive organic synthesis and analysis of products. Redesign the synthesis based on results.
Contact Name : Dr. Pradip Maity ([email protected])
How to Apply:
Applications giving full particulars in the following format may kindly be submitted: (1) Name of the applicant, (2) Date of birth, (3) whether belonging to SC/ST/OBC (Original caste/community certificate issued by competent authorities to be produced at the time of interview in support of the claim), (4) Educational qualification (furnish details commencing from SSC), (5) Experience indicating full details, (6) Address for communication, (7) Any close relation** working in NCL, if yes, give details. (7) Telephone No., (8) Email address, etc.
** Close relation means: wife/husband/son/daughter/sister/son-in-law/brother-in-law (wife's brother/Sister's husband) sister-in-law (brother's wife/wife's sister) of NCL employee.
The application with
the above information duly signed together with
attested photocopies of relevant certificates/testimonials
should be addressed to :
The prescribed educational qualifications are a bare minimum and merely possessing of same will not entitle candidates to be called for interview. Where number of applications received in response to this Notice of engagement is large, it may not be convenient or possible to interview all the candidates. Based on the recommendation of the Screening Committee, the Project Leader may restrict the number of candidates to be called for interview to reasonable limits after taking into consideration qualifications and experience over and above the minimum qualifications prescribed in the Notice. Therefore, it will be in the interest of the candidates, to mention all the qualifications and experience in the relevant field at the time of applying
No TA/DA will be admissible for appearing for the interview. Selected candidates will have to join duty immediately on receipt of the offer of engagement.
Application Deadline – 03-Jun-2017