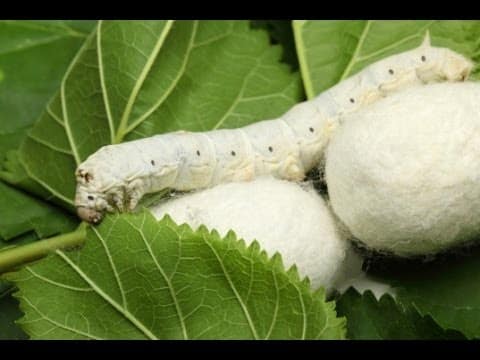 Eligible candidates are invited for walk-in interview for the post of two numbers of Junior Research Fellows, one each for (i) Regional Sericulture Research Station, Jorhat (Assam) and (ii) Research Extension Centre, Imphal (Manipur) for the following CSB-Sponsored Research Project.
Job Title – Junior Research Fellow
No.of.Posts – 2
Project Title – Soil Health Card for Mulberry growing soils in Eastern and Northern India
Age Limit – 28 years. Relaxation as per Govt. rules.
Fellowship  per month – Rs. 12,000/- + HRA
Qualifications –
Essential –
Minimum First Class (60% marks for general and 55% marks for SC/ST candidates) in M.Sc. Chemistry or equivalent.
Desirable – Preference will be given to candidates who have cleared CSIR-UGC-NET
Application Instructions:
The eligible candidates are advised to be present at the venue by 09:00 AM with originals and attested photocopies of all certificates and Degrees from 10th onwards and a passport size photograph. No admission will be allowed after 12 noon.
The interview will be conducted from 10 AM at the following venues:
On 03.01.2017 at Research Extension Centre, Central Silk Board, Govt. of India, Regional Tasar Research Station Campus P O – Mantriphukri, Imphal – 795 002 (Manipur)
On 06.01.2017 at Regional Sericulture Research Station, Central Silk Board, Govt. of India, Rowriah, Jamuguri, Jorhat – 785 005 (Assam)
Walk-In Details:
Date of Interview – 03rd January 2017
Reporting Time – 09:00 AM
Time of Interview – 10:00 AM
Venue of Interview – Research Extension Centre, Central Silk Board, Govt. of India, Regional Tasar Research Station Campus P O – Mantriphukri, Imphal – 795 002 (Manipur)
Date of Interview – 06th January 2017
Reporting Time –  09:00 AM
Time of Interview – 10:00 AM
Venue of Interview – Regional Sericulture Research Station, Central Silk Board, Govt. of India, Rowriah, Jamuguri, Jorhat – 785 005 (Assam)