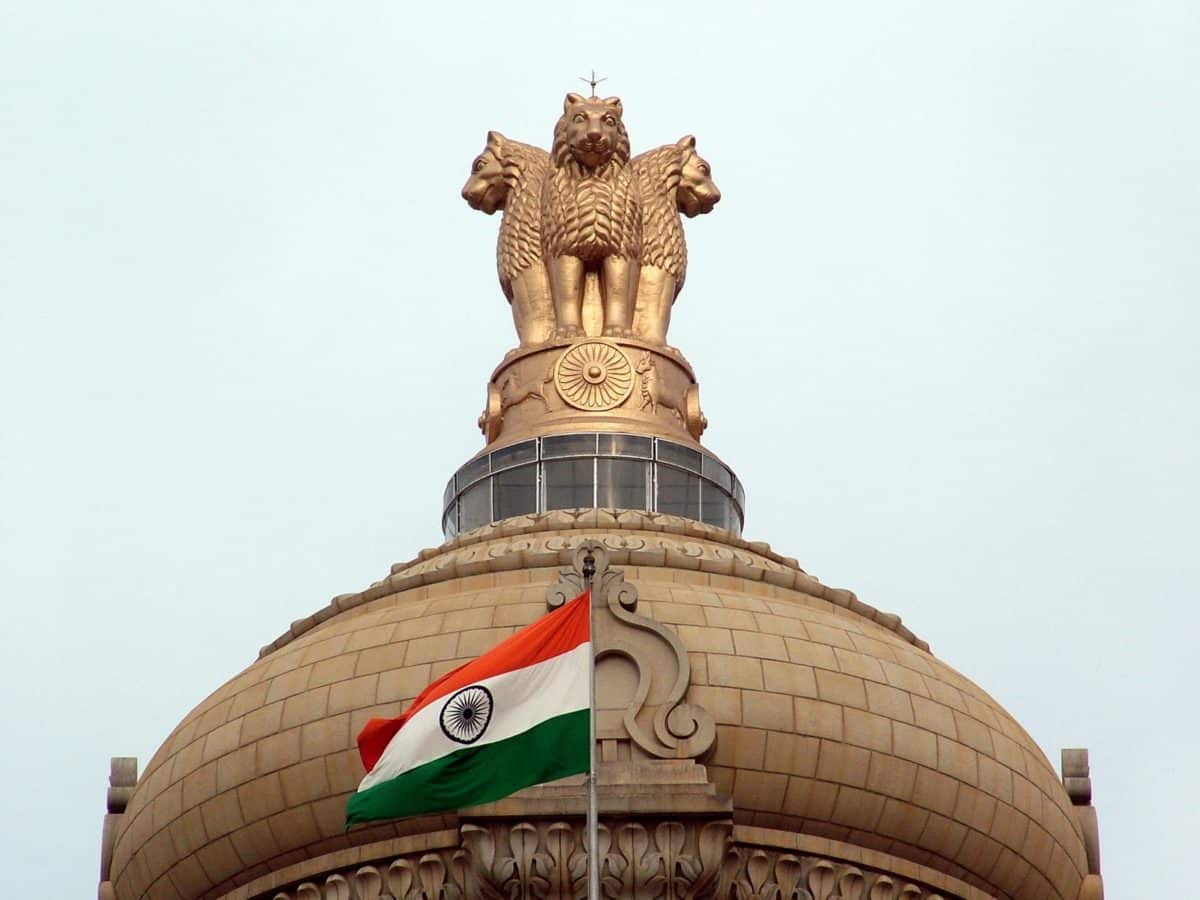 Govt Job @ SSC – Madhya Pradesh-Sub Region | Earn upto Rs. 40,000/- pm
Government of India
Ministry of Personnel,
Public Grievances & Pensions Staff Selection Commission
MADHYA PRADESH SUB REGION
J-5, ANUPAM NAGAR, RAIPUR(CG)
RECRUITMENT NOTICE – ADVERTISEMENT NO. 01/2016
File No. 4/5/2016-Exam (MPR)
Applications are invited from eligible candidates with Nationality/Citizenship for the Selection Posts as below.
Position I
Position Title: Senior Research Assistant
Post Category No. MP10216
Classification: General Central Service Group 'B' Non Gazetted, Non ministerial
Job Requirement: The Senior Research Assistant will be the in charge of Water Quality Laboratory Level- II in the absence of Assistant Research Officer. He/She is responsible for the following activities:-
Analysis of water samples for determination of physic-chemical, biological & micro-biological water quality parameters.
To assist the Assistant Research Officer in the analysis of trace & toxic elements and organic compounds using highly sophisticated equipments viz. ICP, HPLC, AAS, TOC analyzer etc. in the laboratories.
Operation and maintenance of laboratory equipments.
To assist in compilation and publication of data in the form of water quality, sediment and bed material year books.
Special studies like longitudinal DO and BOD surveys.
To assist in the preparation of water quality status reports giving special emphasis on suitability of water for different uses and reports on specified tests at selected sites on users demand.
To assist in the preparation of Water Quality Bulletins and other reports.
To assist in preparation of SFC memos and working estimates for different schemes related to "water quality monitoring in rivers, lakes/ reservoirs"
To assist in preparation of technical specification for procurement of various equipments including advanced, sophisticated and imported equipments.
Entry of water quality and sediment data in SWDES form.
Participation in Inter Laboratory Assurance Programme (AQC) exercise.
To assist ARO/RO/Senior research Officers in various Scientific/Technical matters.
To conduct analysis of Bed Material Samples
Vacancy: 01 – OBC
Department: Narmada Basin Organization ,Central Water Commission, Bhopal.
Age: Not exceeding 30 years (Age relaxation admissible as per Govt. Instructions)
Qualifications:
Essential:
Master Degree in Chemistry from a recognized University or Institution.
Desirable: Nil
Pay Scale: Pay Band-2, Rs.9300-34800 with Grade Pay:- 4600/- (Pre Revised)
Initial Place of Posting: Bhopal
Instruction for PH candidates: Post is identified as suitable only for OH, HH candidates.
---
Position II
Position Title: Junior Chemist
Post Category No. MP10316
Classification: General Central Service Group 'C', Non- Gazetted, Non-Ministerial.
Job Requirement:
Analysis of Agriculture commodities certified under AGMARK.
Internal calibration of laboratory equipments and glass ware. (iii) Sampling of AGMARK graded com
Vacancy: 02[UR]; 01 [OBC]
Department: Directorate of Marketing & Inspection, , Department of Agriculture & Co-operation, Ministry of Agriculture & Farmers Welfare, Nagpur
Age: Not exceeding 30 years Relaxation in upper age limit available to:
Departmental candidates- upto 40 years
Central Govt. Employee other than departmental candidates- upto 35 years.
Three years for OBC candidates in accordance with the instructions or orders issued by the Central Govt. from time to time.
Qualifications:
Essential:
Master's degree in Chemistry or Dairy Chemistry or Oil Technology or Food Technology from a recognised University. OR
Bachelor of Science Degree with Chemistry as one of the subject or Bachelor of Science (Hons) in Chemistry from a recognized University or equivalent and with two years experience in analytical work.
Note:- The qualification regarding experience is relaxable at the discretion of the competent authority i.e. Joint Agricultural Marketing Adviser (Branch Head Office) in the Directorate of Marketing and Inspection, Ministry of Rural Development, Nagpur in the case of candidates belonging to Scheduled Castes/Scheduled Tribes, if at any stage of selection, the competent authority i.e. Joint Agricultural Marketing Adviser (Branch Head Office) in the Directorate of Marketing and Inspection, Ministry of Rural Development, Nagpur is of the opinion that sufficient number of candidates from the reserved community possessing the experience are not likely to be available to fill up the vacancies reserved for that post. The competent of authority, i.e. Jt. Agricultural Marketing Adviser (Branch Head Office) shall record the reasons for relaxing the qualification regarding experience in writing while doing so
Desirable: Nil
Pay Scale: Pay Band-1, Rs.5200-20200, Grade Pay:- 2800/-(Pre Revised)
Initial Place of Posting: Bhopal (MP)
Instruction for PH candidates: The post is not identified as suitable for PH Candidates
How to Apply:
Procedure/Instructions for Registration/ Online Submission of Application:
To apply for Selection Posts, candidates are required to Register themselves on http://ssconline.nic.in/sscselectionpost . Candidates may register once and can apply for any Selection Posts advertised by SSC.
The Registration facility is available to the candidates throughout the year on website http://ssconline.nic.in/sscselectionpost
Candidates should read the instructions given in the Registration/Online Application Portal http://ssconline.nic.in/sscselectionpost , carefully before filling up the Online Registration Form/ Application Form.
After reading the instructions candidates should move to the Registration Part and fill up the online Registration Form.
In the Registration Part, candidates will have to fill in basic information relating to them. On submission of details, candidates shall be prompted to check the details and make, corrections, if any, before submitting the Form.
Candidate should provide all the required details while filling up the Online Registration/Application Forms. Mandatory fields are marked with * (asterisk) sign.
On submission of the Registration Form, a page with Registration ID and password will appear. Note down the Registration ID and password and keep them safely.
This would be your permanent Registration ID & Password which would be required to apply for Selection Posts.
After submission of the Registration Form, candidate should upload his/her latest colour photograph of the stipulated size and signature.
The digital size of the file of the photographs must be more than 4 kb and less than 20 kb with resolution of 100 pixel width and 120 pixel height.
The signature must be uploaded in jpg format. The digital size of the signature file must be more than 1 kb and less than 12 kb with resolution of 40 pixel with by 60 pixel height.
The Registration becomes complete only after the photograph and signature are uploaded by the candidate.
After completion of the Registration Part the candidates should proceed to fill up the Online Application Form.
Candidates already registered earlier can log into the system and proceed to fill up the Application Form.
Candidates should read the instructions in the Notice carefully before filling up the Online Application Form.
The facility of on-line application (including payment of fees through debit/credit card) will be available from 06.09.2016 to 06.10.2016(5.00 PM). Candidates who wish to make the payment through challan of SBI, may make the payment to designated branches of SBI within the working hours of bank upto 06.10.2016 provided the challan has been generated by them before 5.00 PM of 06.10.2016. The challan generation facility will be available upto 06.10.2016(05:00 PM) only.
Application part also requires filling of payment details
To pay fee through SBI Challan, candidates should take print-out of challan generated online after completion of Application Part and deposit the requisite fee in pay branch of State Bank of India. Thereafter, log into the system with your Registration ID and Password and submit the details within the stipulated date and time.
Request for change/correction in the Application Form shall not be entertained under any circumstances.
The application form without photograph/signature or with Blurred photograph/signature or incomplete in any manner will summarily be rejected.
After filling up the Application Form Online and after making payment of Examination Fee, candidate should take a print out of the Application Form, sign the same, affix a copy of the same photograph used for filling up online application and attach self-attested copies of Certificates/documents in support of age, Essential Qualifications, Experience, where it is prescribed as Essential Qualification, proof of Caste/Category [SC/ST/OBC/PH(PWD)/EXS issued by the Competent Authority and send the same to the Regional Director at the address mentioned below so as to reach the Regional Office within ten days from the last date prescribed for payment of fee.
Address : THE DY. DIRECTOR STAFF SELECTION COMMISSION (MPR), J-5, ANUPAM NAGAR, RAIPUR (CG)-492007
Application Deadline: 6th October, 2016