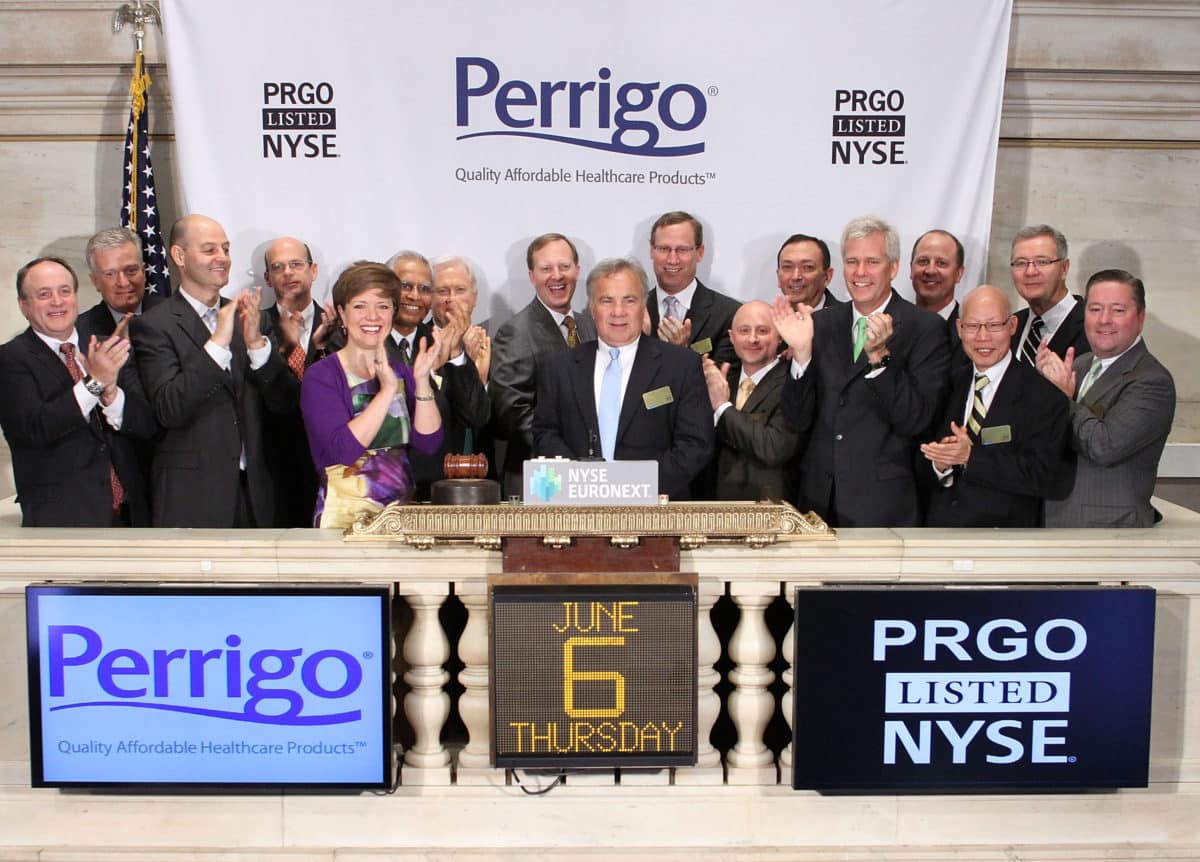 Perrigo exclusively hiring for the Post of Production Associate

Most people work to make a living. At Perrigo, we make more than that; we make a difference. With over 12,500 employees across five continents, Perrigo is the world's largest manufacturer of pharmaceutical products for the store-brand market. Each of those employees is committed to our mission of making quality healthcare affordable around the globe.
Today, we serve customers in virtually every field, from the store-brand products and formulas on shelves around the world to the prescription pharmaceuticals and the active pharmaceutical ingredients used worldwide by the generic drug industry.
Job Title: Production Associate
Tracking Code: 2013069
Job Description:
Job Purpose:
To perform plant operation with strict adherence to approved procedures.
To follow HSE & cGMP  norms while performing operations
Housekeeping in the manufacturing area.
Major Duties / Responsibilities:
Responsible for carrying out the production operations as per the instructions in the BPCR and instructions of production officer (Shift In charge).
Operation and cleaning of all production  equipments as per the relevant SOPs.
 Ensuring safety while carrying out the  production activities by using appropriate Personnel Protective Equipments as mentioned in the BPCR and instructed by the production officer (Shift      In charge).
 Maintaining  good housekeeping in the production area. Cleaning of the areas before and after the production activities.
Filling of BPCRs and other production related documents neatly and on time.
 Minimizing of wastages during production activities.
 Reporting of abnormalities/deviations in production activities (Processes or Equipment) immediately to the production officer (Shift In charge).
Record keeping of daily activities in the concerned logbooks
Qualification and Experience: Bachelor in Chemistry with 2 to 5 years experience
Required skills:
Understanding of all the process parameters and process steps  as   per  BMR
Complete hands on experience on all Equipment's in the plant
Before starting the batch, following points must be checked
Check  that  cleaning of all the equipment's and accessories used for the batch  is  done  as  per  cleaning  protocol.
Cross-checking weight of all inputs
Checking of all the instrumentation on the equipment required for the batch
Checking and confirming all the production accessories such as scoops, sampling bottles, labels, clean room garments, etc. before starting the  batch operation
Dispensing  of all inputs  to  be  done  properly
Clean the equipment and accessories after batch     operation.
Sampling  of Inprocess, Intermediate,  Finished   product .Inprocess analysis as & when required.
Charging of the raw materials, solvents from the solid/ liquid charging booth/ day tanks.
Writing of documents such as equipment log books, solvent recovery record & batch record etc .in clear legible handwriting with proper handwriting & signatures.
Addition of critical raw material.
Layer separation.
Pressure filter operation
Centrifuge operation and cake washing.
Checking of  the final pH.
Critical temperature monitoring.
Unloading of centrifuge and dryer.
Powder filling Operation
Operation in the Solvent recovery Plant
Operating the R. O. Water Plant
Operation IPC instruments.
Job Location: Thane, India
How to Apply:
Interested candidates can apply online via the link below.