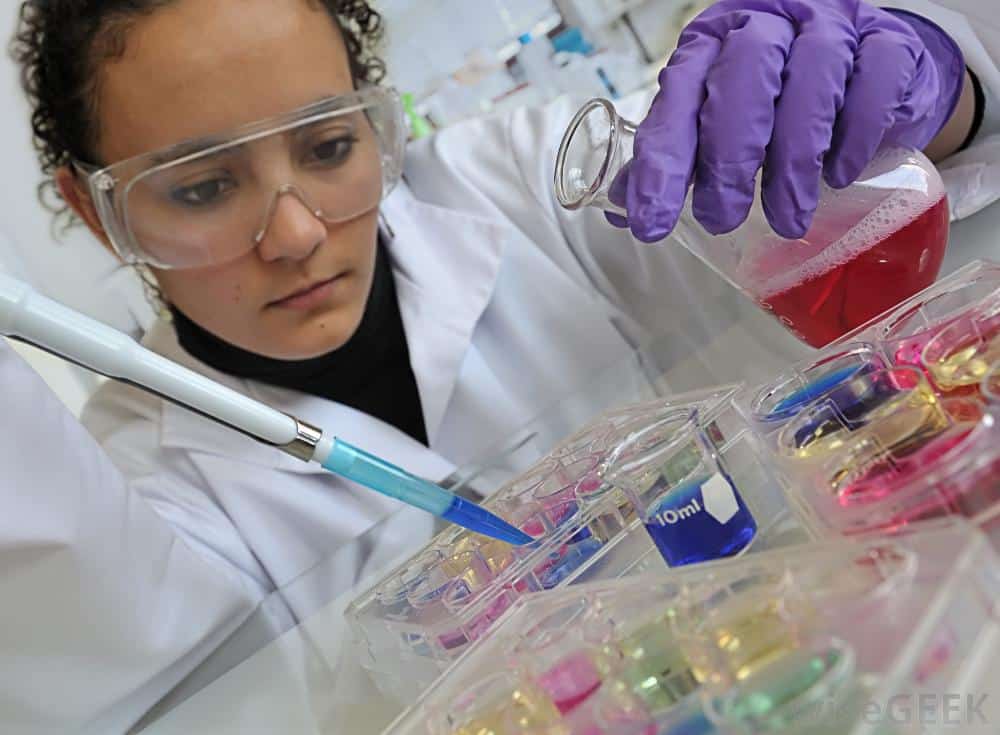 Join as Assistant Scientist Pharmacokinetics @ Perrigo Company
Perrigo Company plc, a top five global over-the-counter (OTC) consumer goods and pharmaceutical company, offers consumers and customers high quality products at affordable prices. From its beginnings in 1887 as a packager of generic home remedies, Perrigo, headquartered in Ireland, has grown to become the world's largest manufacturer of OTC products and supplier of infant formulas for the store brand market. The Company is also a leading provider of branded OTC products, generic extended topical prescription products and receives royalties from Multiple Sclerosis drug Tysabri®. Perrigo provides "Quality Affordable Healthcare Products®" across a wide variety of product categories and geographies primarily in North America, Europe, and Australia, as well as other key markets including Israel and China.
Job Title: Assistant Scientist Pharmacokinetics
Tracking Code: 2014346
Job Description:
Perrigo Company provides an exciting opportunity to gain exposure in the development of a wide array of pharmaceutical products. This position requires a Master's level student with a background in formulation and/or pharmacokinetics with a good academic record and a keen desire to explore and enhance his/her scientific curiosity and contribute to scientific team.
2-5 years of hands-on experience in designing pharmacokinetic studies for ANDAs and/or NDA submissions (preferably oral and extended topicals.) and will be mainly  responsible for review bio-analytical method validation reports, BE study protocols / reports, in-vitro study documents from CROs, and ensure compliance with compendia and other regulatory requirements, review summary basis of approval, prescribing information, pharmacokinetic studies, and other relevant literature of marketed products to prepare summaries in support of pharmacokinetic (PK) studies, design PK studies for demonstrating bioequivalence (BE) for solid, liquid, topical and specialized dosage forms, including parenterals, ophthalmics, otics, nasal sprays, metered dose inhalers, and transdermal patches, develop, review, and recommend scientifically supported PK study BE protocols for ANDAs (and some NDA products), establish in-vitro in-vivo correlations, conduct model dependent and model–independent analysis of dissolution or drug release data. Analyze data using statistical tools (SAS, etc.) in order to demonstrate bioequivalence of proposed generics, the incumbent will work closely with Product Development scientists in US, India, and Israel in designing pharmacokinetic (PK) studies for pharmaceutical products.
The incumbent will act as an advisor in clinical drug development, CRO outsourcing, study monitoring, project management, and ensure study designs and their conduct are in compliance with US regulatory requirements, should be expertise in Pharmacokinetics / Bioequivalence or Bio-pharmaceutics or associated area, have generic industry experience for filing of ANDAs, well versed with FDA (US / India) and EMEA guidelines on clinical studies and its conduct,
Good understanding of statistical methodology required in clinical sciences, demonstrated ability to work independently, manage and prioritize multiple projects, and perform concertedly in a team environment, experience with an industry standard software for non-compartmental analyses, convolution and deconvolution of PK data (e.g. using WinNonLin.) , team oriented, well-organized, strong written and verbal communication skills
Required Skills:
The candidate should possess good oral and written communication skills, well organized, and be able to work independently as well as part of a scientific team.
Knowledge of Microsoft Office tools (Word, Excel, PowerPoint etc) is required.
Required Experience:
Biopharmaceutics and/or bio-statistics with 1 to 2 years experience or Masters in Pharmacokinetics and/or Biopharmaceutics and/or bio-statistics with 2 to 3 years' experience.
Expertise in Pharmacokinetics / Bio-pharmaceutics/Bio-statistics in academic research or generic pharmaceutical company or contract research organization
Hands-on experience in pharmacokinetic studies for ANDAs (and possibly NDA submissions), reviewing bio-analytical protocols / reports, analyzing pharmacokinetic data, and proposing PK strategies from a quality-by-design (QbD) perspective
Expertise in statistical software includes SAS, SAS-JMP, WinNonlin
Job Location: Ambernath, Maharashtra, India
How To Apply:
Interested candidates can apply online via the link below.