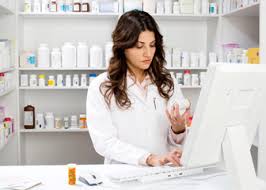 365 Wellnesss is a retail pharmacy start up to provide healthcare and wellness to every customer at affordable price. We offer genuine pharmaceutical drugs under quality storage conditions. All the prescription drugs are dispensed under the supervision of the registered Pharmacist. We also have a large variety of FMCG products to suit your day to day life. Convenient home delivery service is available to enrich your experience with us. At 365 Wellnesss, we ensure you fair pricing and dedicated service on all your visits to our store.
Post: Pharmacist
Job Description
Dispensing the drugs as per prescription / Indents.
* Raising the Pharmacy Requisition slips as per requirements.
* Receive the stock from Stores and check against the Issue Slips, for quantity, batch no, expiry etc.
* Doing physical verification of stocks with computer data daily.
* Taking the stock of short-expiry medicines once a month.
* Taking the stock of non-moving medicines once in 6 months.
* Building customer relationship for effective service towards total patient care.
Candidate Profile
MUST BE REGISTERED IN GUJARAT PHARMACY COUNCIL.
ONLY B.PHARM / D.PHARM CAN APPLY
Additional Information:
Experience: min. 1 Years
Qualification: Registered Pharmacist
Location: Ahmedabad