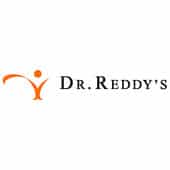 Dr. Reddy's Laboratories Ltd. (NYSE: RDY) is an integrated global pharmaceutical company, committed to providing affordable and innovative medicines for healthier lives. Through its three businesses – Pharmaceutical Services and Active Ingredients, Global Generics and Proprietary Products – Dr. Reddy's offers a portfolio of products and services including APIs, custom pharmaceutical services, generics, biosimilars and differentiated formulations. Major therapeutic focus is on gastro-intestinal, cardiovascular, diabetology, oncology, pain management and anti-infective.
Position : Project Lead, Clinical Operations
No of Opening : 1
Experience : 8 – 12 years
Purpose : Project Lead is responsible for conduct of the clinical study to agreed cost, quality and timelines. He liaises with internal and external stakeholders to ensure that all deliverables are planned for and risks are anticipated and mitigated.
Desired Profile :
Master /Bachelor Degree in life sciences or B.Pharma/M.Pharma
Knowledge of GCP, ICH, GLP and GMP
Proficient computer skills
Good project management skills
Minimum of 8 – 12 years of clinical research/ operation experience of which atleast 2 years in overseeing biosimilar studies or oncology studies.
Responsibilities :
Oversee and Manage Contract Research Organizations (CROs) in the conduct of outsourced multi-national clinical trials.
Oversee the Investigational Product management and budgeting for clinical trials.
Manage clinical study monitors and interact with investigational sites.
Track enrollment and patient participation on multiple clinical trials (globally).
Review clinical database and reports prepared by team before submission to regulatory authorities.
Guide and review preparation of manuscript for submission of publications to national/international journals and conferences.
Review monitoring reports submitted by monitoring personnel.
Manage the transfer of information and documents between Sponsor and Contract CRAs, and Sponsor and Investigational Sites.
Desired Skills :
Solid and proven interpersonal skills.
Ability to build close working relationships with other functions within the company.
Excellent verbal and written communication skills.
Demonstrates problem-solving and interpersonal skills.
Strong desire to take ownership of many different projects.
Excellent organization and communication skills
Ability to adapt to changes in the work environment, method or approach.
Related Jobs :