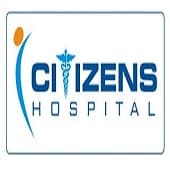 Citizens Hospital provides 24×7 super-specialty healthcare based on top international standards of care and evidence-based protocols across a broad range of medical specialties for inpatients and outpatients. We coordinate care in a way that emphasizes the needs of patients first. We value quality and invest in technology proven for clinical effectiveness.
Position : Manager Pharmacy
No of Post : 1
Experience : 10-12 years
Pay : Rs 6,00,000 – 8,00,000 P.A
Desired Profile : B.Pharma – Pharmacy; M.Pharma – Pharmacy
Role and Responsibilities :
Provides pharmacy services by providing pharmaceutical products, therapies and information to the patients and keeping health care professionals informed.
Responsible for 100% fill rate of the drugs approved by the hospital formulary at all the pharmacies in the hospital by coordinating with the concerned purchase team.
Responsible for maintaining 3 weeks of inventory levels at all pharmacies in department for all the standard stock keeping units as per the approved supply chain norms. Strictly implement the inventory management tools Viz., ABC, EED, FSM etc.
Responsible for meeting all the physicians and surgeons and collect the feedback on the availability medicines at all the pharmacies in the hospital and act on the feedback. Submit a report on a weekly basis on the feedback of the physicians to management for review and instructions there on. Coordinate with the concerned physicians on non-moving and short expiry of drugs and ensure the movement.
Responsible for coordinating with the physicians on the non-production, non-availability of drugs in the market and take recommendations from the physicians on substitutes and ensure supply of substitutes.
Responsible for establishing systems Masters creation for vendors, ROL & ROQ. Train the team on the ROL& ROQ at all pharmacies and be vigilant on the implementation and execution by the team.
Responsible for stock checking for shortages, damages, expirys on a daily and weekly basis and submit a report to the management on a daily and weekly basis.
Responsible for designing templates for MIS generation and establish seamless MIS flow to the management at defined and regular intervals.
Related Jobs :