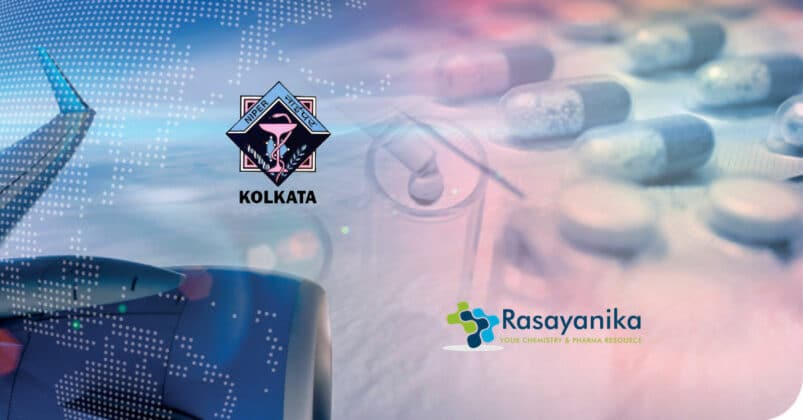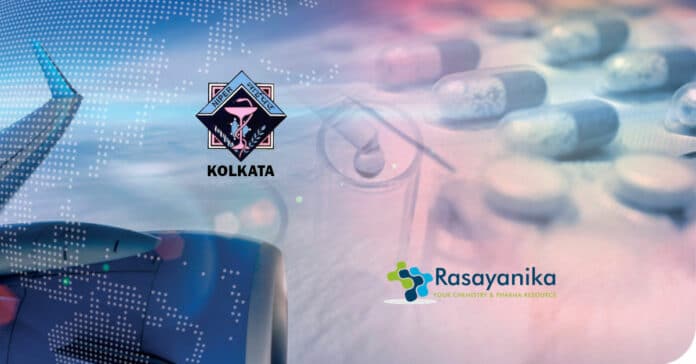 NIPER Kolkata Hiring M Pharma Candidates – Scientist/Supervisor
The National Institute of Pharmaceutical Education & Research (NIPER) Kolkata is an Institute of National Importance established by an Act of Parliament under the aegis of the Department of Pharmaceuticals, Ministry of Chemicals & Fertilizers, Government of India.
Online Applications are invited from the eligible and suitable Indian Nationals for direct recruitment/deputation for the Teaching and Non-Teaching posts on a regular basis through open competition in India.
Post-Code: NT-05
Job Title: Scientist/Technical Supervisor Grade II
Level-8/7th CPC
No.of posts: 01 UR
Direct Recruitment
Eligbility Criteria:
M.Sc/ M. Pharma/ M.V.Sc. from a recognized University / Institute.
Experience: 2 (Two) years of experience of research/teaching in Central
State Govt. Organizations / University, Research Institution, Central / State autonomous, or other recognized Institute of repute.
Desirable: Experience in handling high-end research equipment such as HPLC, LC-MS-MS, Confocal Microscope, etc.
Age: Not exceeding 35 years
General Instructions:
1. Candidates of only Indian Nationality can apply for these posts.
2. Candidates should read the requisite essential qualifications, age, experience criteria, etc., laid down in the advertisement before applying for the relevant post. Since all the applications will be screened based on data submitted by the candidate in
the "Application Form (Hard Copy only)", the candidates must satisfy themselves of the suitability for the position to which they are applying. If at any stage during the recruitment and selection process, it is found that candidates have furnished false or wrong information, their candidature will be rejected.
3. Application once submitted cannot be altered/ resubmitted under any circumstances. Further, request with respect to making changes in any data/particulars entered by the candidate in the Online Application will not be entertained once the application is submitted successfully. Therefore, please prepare all data/details before filling out the Application Online.
4. Candidates may apply on prescribed application form online from the NIPER-Kolkata Website.They can apply for more than one post and more than one category provided; they fulfill the eligibility criteria. In such a case, the candidate has to apply for each post and category and Pay Application Fee separately. However, based on the number of candidates applying for different posts, the institute reserves the right to hold a written test and /or
Interview for the various posts together or separately on a single or multiple days across various sessions as per suitability of the institute/norms in force.
5. Incomplete online application or Hard copy of application or those without relevant supporting documents (self-attested copies of Date of birth / Degrees
/ Certificates / Marksheets / Experience Certificates / documents, etc.) will be rejected.
6. Mere fulfillment of minimum qualifications and experience does not entitle any candidate to receive call letter.
7. The applicants serving in Govt./Semi-Govt./PSUs/Autonomous organization must send their hard copy of Application Form (in the prescribed format) along with the relevant documents "Through Proper Channel". Such candidates are required to send advance copies of their applications before the due date but their candidature shall only be considered if their applications are received through proper channel within 15 days of closing date of receipt of hard copy of applications.
8. Selection Committee reserves the rights to recommend higher initial pay and position to exceptionally qualified, experienced and deserving selected
candidates as per Govt. of India rules.
9. Protection of pay will be given as per Govt. rules.
10. Online interviews can be arranged for overseas candidates only.
11. No TA/DA and accommodation shall be provided for attending the written test/skill test/interview.
12. The maximum age limit and eligibility conditions shall be reckoned for all the posts (Teaching and Non-Teaching) as on the last date for submission of online applications i.e., on _________ and the experience for Teaching post will be considered from the date of completion of Masters Degree to the last date of online application i.e., on __________by excluding the experience gained while pursuing Ph.D. (copies of documents for date of registration i.e. and date of completion of Ph.D. must be enclosed, In case if the candidate is unable to submit the proof for date of registration, post Ph.D experience will
only be considered).
13. Appointments under Direct Recruitment are regular in nature with a probation period of 1(One) year for the posts T-01 to T-05 & 2 (Two) years for the posts NT-01 to NT-09 and the same shall be confirmed depending upon satisfactory performance of the incumbent.
13a.Applicants under deputation will be considered for permanent absorption on completion of deputation period as per rules subject to satisfactory service.
14. An Application Fee of Rs.1000/- (Rupees one thousand only) for both Teaching and Non-Teaching (from Pay level 10 and above), Rs. 500/- (Five
Hundred only) Other non-Teaching posts have to be paid through NEFT / IMPS / bank transfer to the following accounts.
Name of the Bank – Canara Bank
Branch – Salt Lake City
Account Number – 0980101024740
IFSC – CNRB0002549
Note: The Fee payment details must be entered in the stipulated place of online application.
The fee once paid will not be refunded or re-adjusted under any circumstances. No fee is required for applicants belonging to SC / ST, Persons with Disability and Women. During submission of online Application, a PDF will be generated with the completed form.
Application fees not necessary for applying on deputation.
Note: Those who have applied for the post of Secretary to Registrar with respect to our earlier Employment Notification No: NIPERK/ 06/2021
Date: 12/05/2021 are informed to apply again without payment of any fee.
15. For the posts of T-01 to T-03, the mode of recruitment is by either Direct Recruitment or on Deputation basis and for the posts T-04 & T-05 and NT-01
to NT-09 the mode of recruitment is only on Direct Recruitment.
16. Mode of Selection: The selection process for Teaching posts consists of two phases
(a) Seminar Presentation
(b) Interview. The shortlisted candidates will be invited to give seminar presentation before a duly constituted Committee.
Only the candidates recommended by the Committee based on their performance in the seminar presentation shall attend the Interview before the Selection Panel. Candidates are advised to visit the Website https://niperkolkata.edu.in regularly. No separate call letter will be sent by post. Email communication will only be sent. For Non-Teaching posts, selection process is based on the performance in the Interview before the duly constituted committee for the posts NT-01 to NT-05 and for the post NT-06 is based on skill test (Skill test will be conducted for proficiency in Typewriting in English, 40 w.p.m). Candidates selected in skill test will be called for a personal interview. For NT-07 to NT-09 will be based on Written Test.
17. A Candidate's admission to the Written Test/Interview and subsequent process is strictly provisional. The mere fact that the call letter(s)/has been issued to the candidate does not imply that his/her candidature has been finally declared by the NIPER-Kolkata. The NIPER- Kolkata would be free to reject any application, at any stage of the process, cancel the candidature of the candidate in case it is detected at any stage that a candidate does not fulfill the eligibility norms and/or that he/she has furnished any incorrect/false information/Certificate/documents or has suppressed any material fact(s). If any of
these shortcomings is/are detected after appointment in the NIPER-Kolkata, their services are liable to be summarily terminated.
18. The Institute reserves the right to:
(a) Withdraw the advertisement either partly or wholly at any time without assigning any reason to this effect.
(b) Fill or not to fill up some or all the posts advertised for any reasons whatsoever.
(c) Increase/Decrease the number of posts without giving any reason.
(d) Any addition/deletion and changes in matter of terms and conditions given in this notification of recruitment.
(e) Hold Written Test, Skill/Trade Test, Presentation and /or Interview for selection, whenever circumstances so warrant.
19. Applicants are advised to mention their correct and active email id in the application, as all the correspondence like issuance of call letter or any other information will be communicated through email only.
20. Intimations will be sent only by E-mail as per the details mentioned in the Application form.
21. In case of any corrigendum/addendum pertaining to this advertisement, the same shall be published in the Institute's website only. Accordingly, all applicants in their own interests are advised to regularly visit the Institute's Website.
22. Guidelines relating to recruitment rules shall be followed as per NIPER Act, 1998 as amended from time to time.
23. Certificate in support of Experience should be in proper format i.e, it should be on the organization letter head bearing the date of issue, specific period of work (in DD/MM/YY/) including nature of duties, Name, Designation and Signature of the Administration Authorities along with.
24. No person shall be recruited unless he/she in good mental and bodily health and free from any physical defect that is likely to interfere with the efficient performance of his/her official duties. Before candidates recruited directly are finally approved for appointment to the institute, he/she shall be required to produce a medical certificate of physical fitness from whom the appointing authority specifies.
25. After joining the service of the Institute, the persons will have to abide by the Rules, Regulations, Ordinances, Statutes and Act of the Institute applicable from time to time. He/ She may be assigned any duty within or outside the Institute depending upon the exigency of the work.
26. Candidates who have obtained degrees/diplomas/certificates for various courses from any Institution declared fake/ derecognized by the UGC/AICTE/PCI shall not be eligible for being considered for recruitment to the post advertised.
27. In case any dispute arises on account of interpretation of clauses in any version of this Advertisement other than English, the English version available on the NIPER-Kolkata Website shall prevail.
Last date of Online Application & Payment of Fees 29/08/2022 (Monday, up to 6.00 pm)
The last date of receipt of hard copy of the online application åt NIPER-K along with all enclosures, 07/09/2022 (Wednesday, up to 5.00 pm)
Editors Note: NIPER Kolkata Hiring 2022. NIPER Kolkata Hiring , NIPER Kolkata Hiring now, NIPER Kolkata Hiring, NIPER Kolkata Hiring NIPER Kolkata Hiring Subscribe to Rasayanika for the latest chemistry and Pharma job openings, follow us on Facebook and Telegram and subscribe to our youtube channel for the latest updates on chemistry and Pharma jobs and much more.