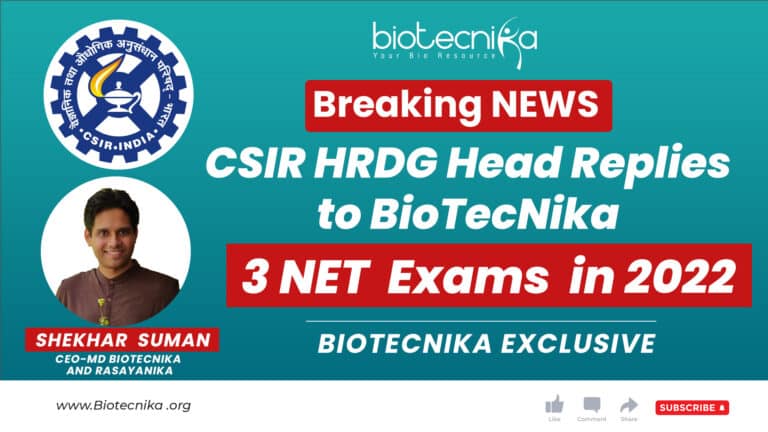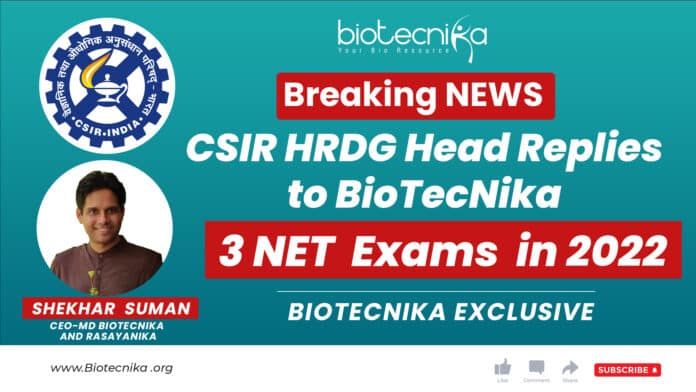 CSIR NET Exam 2021 : BREAKING NEWS: CSIR HRDG Head Responds To BioTecNika – 3 Exams in 2022
CSIR NET Exam 2021-2022 Latest Updates 
Dear Rasayanikans,
Hurray, it is time to rejoice! After the tweet on Oct 14th, 2021 which sparked a ray of hope amongst all the aspirants on the conduct of CSIR NET Exams, we had not heard anything else from CSIR HRDG.
After waiting for over a month, countless videos, tweets, emails, calls, and messages, we finally have some respite. We even had a petition started here – Our CEO has been campaigning for the cause for the nation's CSIR NET aspirants finally got the reply he was waiting for and we are delighted to share it with you all.
The CEO of Biotecnika & Rasayanika – Mr. Shekhar Suman had the opportunity to post a query to the Head of CSIR-HRDG Dr. Anjan Ray. Sir And Mr. Suman made sure to plead our case. You can see the conversation posted below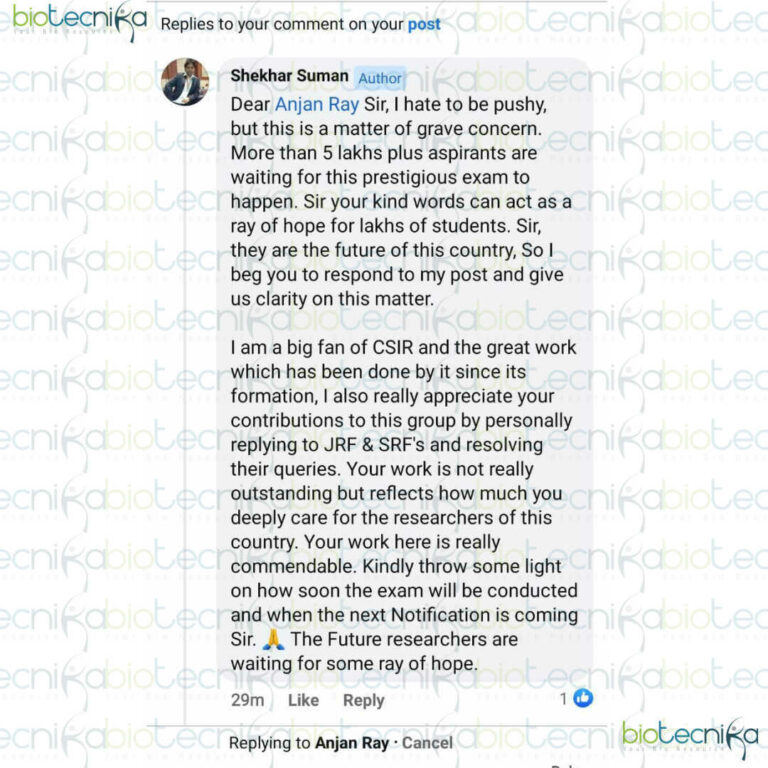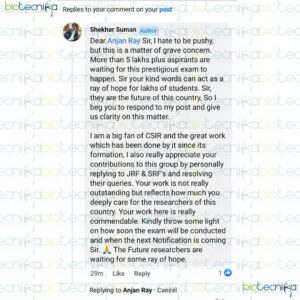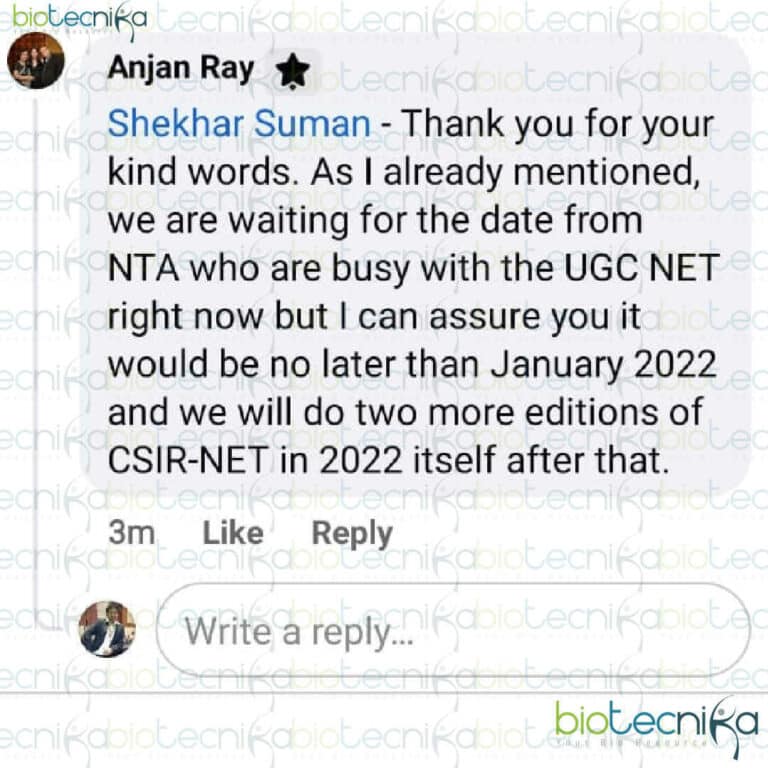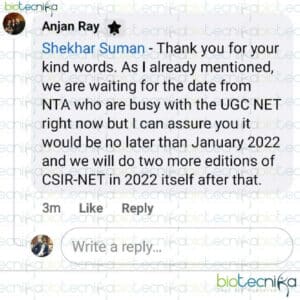 So here are the key points from the above  conversation:
CSIR NET Exam 2021 will be held no later than January 2022
CSIR Officials are occupied with UGC NET, so once that cycle is cleared we will be on track to CSIR NET 2021.
There will be 3 examinations in total. Two exams as usual for 2022 and the possibly combined exam of CSIR NET Dec 2020 and June, Dec 2021.
True to his name Dr. Anjan Ray has become the ray of hope for all of us. He so graciously responded to our queries and left no room for interpretation.
So dear students and aspirants, time to buckle up, we have a clear message that CSIR NET Exams will be conducted no later than January 2022.
Thank you so much for believing in Biotecnika & Rasayanika and inspiring, motivating, and encouraging us to be the voices for the future.
Editors Note: Subscribe to Rasayanika for the latest chemistry and Pharma job openings, follow us on Facebook and Telegram and subscribe to our youtube channel for the latest updates on chemistry and Pharma jobs and much more.