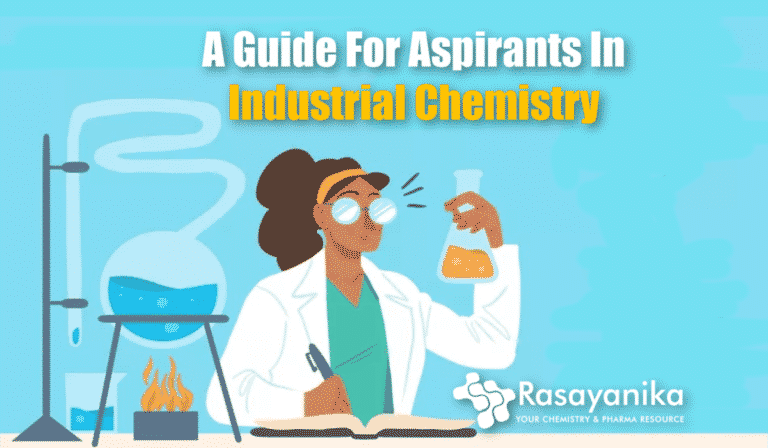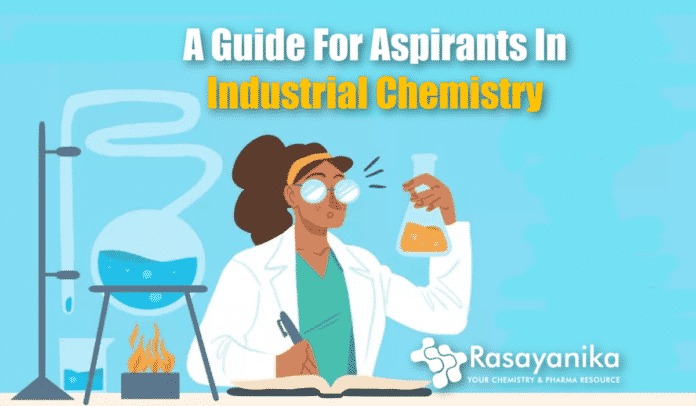 Chemistry is the elemental science that influences all the things around us. Chemists are more or less like a magician who can transform matter into wonderful products. Few chemists can treat cancer and many other illnesses whereas some produce new materials using different properties.
Chemistry is a core subject because it merges environmental science, physics, and mathematics. The knowledge in chemistry is significant as it imparts a foundation for exploring and learning the universe. Hence a career in the chemical field would be the ideal option for individuals having a strong liking for chemistry.
According to studies, most chemists are employed in the industrial sector. Around 60% of all undergraduate level chemists are working in industries. They work to create and manufacture commodities and methods that will boost the firm's profits and sales.
Additionally, an industrial chemist will be rectifying issues at the front line of research. One should possess a potential curiosity in applied science, be able to optimize chemical processes, and must be capable of confronting downfalls during work.
People succeeding in becoming industrial chemists are usually those who are adept in chemical engineering and chemistry concepts. These experts are also comfortable functioning together with a professional crew
from distinct sectors and sharing thoughts and findings with them.
Typical Responsibilities Of An Industrial Chemist
Industrial chemists play a crucial role in assisting chemical engineers in revamping small-scale inventions into massively produced commodities by assessing substances and compounds to detect their physical or chemical attributes. Industrial chemists might even develop or ameliorate analytical processes, methods, formulas, and products.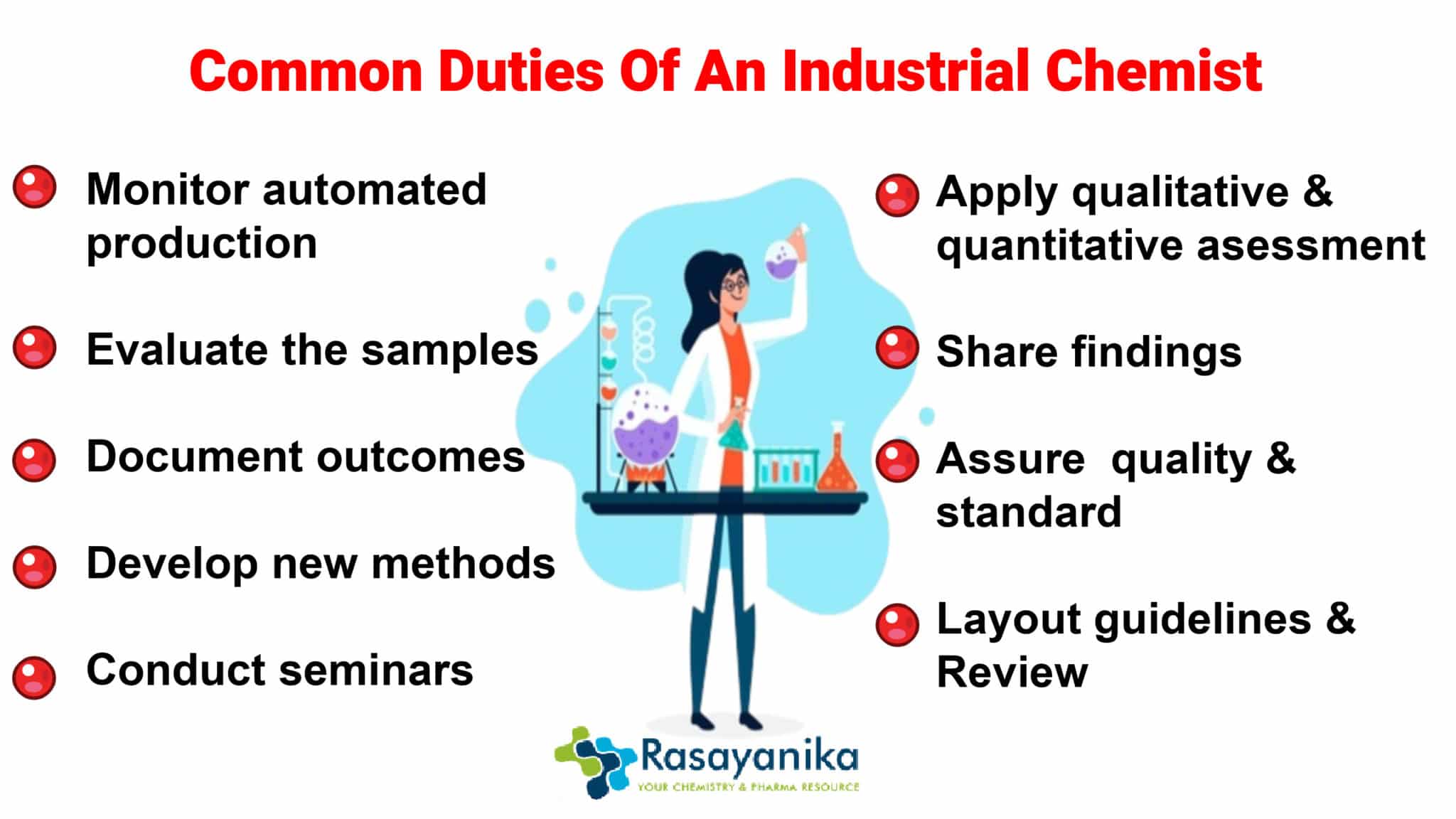 Based on their career interests and education level, an industrial chemist might operate in various environments and performs different roles. These roles include working within a laboratory for an organization or a company, teaching, or conducting research.
Sectors For Industrial Chemist Career Path
Product Development: Product developed by industries are mainly of three types: consumer, specialty, and basic chemicals.
Basic chemicals are mass-produced as ingredients for the final product manufacturing. Sodium carbonate, nitric & sulfuric acids, chlorine, calcium carbonate are examples of basic chemicals.
Specialty chemicals on the other hand are produced in less quantity. These high value-added items are utilized in various products like coatings, pigments, specialty paints, sealants, adhesives, advanced polymers, additives, and fine chemicals.
Consumer chemicals are manufactured by using specialty and basic chemicals to produce final products like soaps and detergents.
Researches on product development are evolving rapidly as profits rely on the readiness of the product to reach the market quickly. This demand comes with perks because emoluments in industries are usually more rewarding compared to other careers. The major part of the industrial work is product manufacturing. Besides the expansion of new knowledge or continual research, the development of reasonably priced products is the chief objective.
Apart from that, all industries should stringently follow the norms like cGLP (Current Good Laboratory Practices) & cGMP (Current Good Manufacturing Practices), and the rules by government organizations like Occupational Safety & Health Administration, Food & Drug Administartion, Department of Agriculture, and Environmental Protection Agency.
Contractors: All firms, big or small, utilize contracting companies or placement agencies to recruit and handle their personnel. Contractors usually work on-site at the client organization, however, the contracting agency is responsible for their benefits and salaries. For freshers, this is the best means to explore a firm to determine whether you like it. The bond for these jobs can be from months to a few years and might be renewed. They also might provide the authority to be employed directly by the client firm.
Others: Besides hands-on science and research, there are several other job options for industrial chemists. Few organizations employ numerous undergraduate-level chemists to perform marketing & sales similar to the lab recruitments. Fields different from this include:
Formulation Chemistry – Finding out the appropriate materials needed for making an end product.
Process Chemistry – Expanding from lab studies to small-scale & finally large-scale manufacturing.
Quality Control
Quality Assurance
Marketing
Regulatory Affairs
Purchasing
Human Resources
Health & Safety
Non-Laboratory Careers
Educational Qualifications For An Industrial Chemist
The eligibility of an individual for chemical industry jobs relies majorly on their educational status. The more educated you are, the more flexibility and authority you have over your own assignments. In order to achieve this one has to adept in areas like advanced lab activities, industrial polymer chemistry, environmental chemistry, chemical engineering processes, inorganic & organic chemical processes.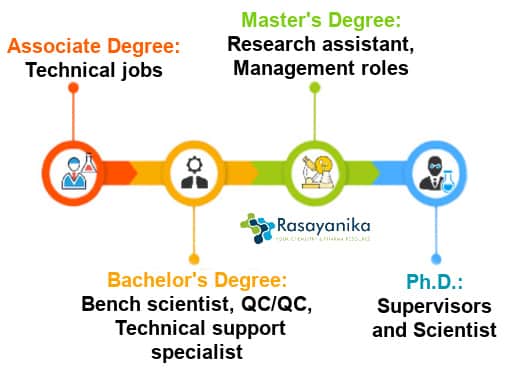 Even in chemistry, there are several program options for graduation. This will assure a refinement of the previous qualifications for a lucrative salary based profession. Few choices for an industrial chemist career path are mentioned below.
M.Sc. in Materials & Physical Chemistry
M.Sc. in Organic Pharmaceutical Chemistry
M.Sc. in Drug Chemistry
M.Sc. in Analytical Chemistry
M.Sc. in Chemical Engineering
For undergraduates who want to do a certificate program in chemistry to boost their aptitude, PGDAC or Post Graduate Diploma in Analytical Chemistry is a good option.
Professional Expertise Required For An Industrial Chemist
A huge change brought for people recruited by industries is that almost all tasks are performed in teams unlike individual projects conducted in universities or colleges. Therefore, the fate of industrial projects depends on the collective effort of the team and how well you communicate with team members.
Potential linguistic skills are cardinal for chemical industry employees, particularly because you have to work in a team of people from different cultural backgrounds. Managers would expect this person to be able to elucidate concepts in writing as well as oral communication, to team members who don't know much about the project. This effective communication is necessary so one can distinctly explain the addressing areas of the project, new improvements implemented, cost of the solution, time-frame for marketing. An individual's value is enhanced with concise and clear communication of their needs and ideas, thereby increasing the acceptance of their concepts.
A solid team is formed with strong leadership skills. Any kind of related experience during academic time is highly appreciated. Apart from building a skillset and learning specific skills that one enjoys, this provides them with particular instances of success to mention during interviews.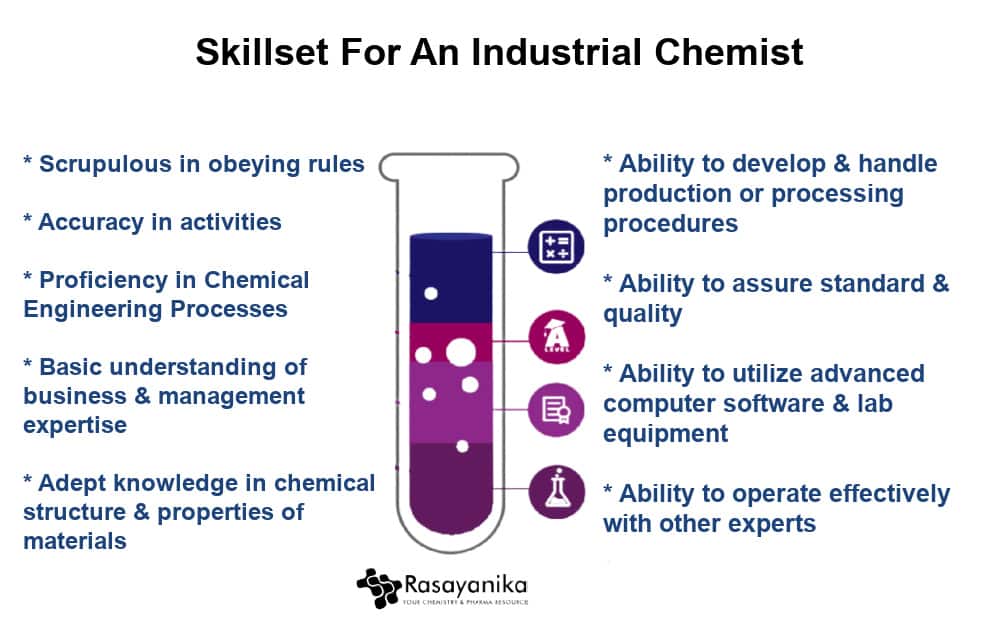 To be successful for a career in the chemistry industry, one must possess a particular skillset and personality traits, as these will enable the people to be proficient and will assist in facing success and failures.
Top Universities & Colleges For Industrial Chemist Career Path
Common Recruiters Of Industrial Chemists
Industrial chemists are recruited by the manufacturing or R&D department of institutes engaged in amplifying pilot findings to large-scale products. Government establishments and educational institutes also employ these specialists.
Stay Updated On Vacancies For Chemists At Rasayanika
Organizations hiring industrial chemists are:
Consulting agencies for Chemical Engineering
Universities & Colleges
Government organizations
Non-profit organizations based on scientific discoveries
The common personal care product manufacturer
Polyurethane firm
Petrochemical companies
Home chemical product firms
Food & Beverage product firms
Conclusion
No matter which field opted, the ideal practice is to actively engage in projects to acquire as many lab experiences as possible, better in a sector related to the dream job. The specificity in experiences is not the important thing rather the chance to learn problem-solving, scientific calculations, instrumentation, etc. Make use of such opportunities to practice and learn non-technical expertise like teamwork, leadership, time-management, and linguistic skills. There will be numerous training prior to actual duties, however, one will have to be able to keep their own schedule, lab note, record findings accurately, store details, and communicate with the team. All of these proficiencies will be useful despite the type of field befitting for an individual.
A career in the chemical industry in India has been dormant for many years back. Nonetheless, with altering prospects for industrial jobs, there is a soaring demand for industrial chemists. Therefore, experts in chemistry are highly sought by both Indian and International firms.
Industrial Chemist Career Path