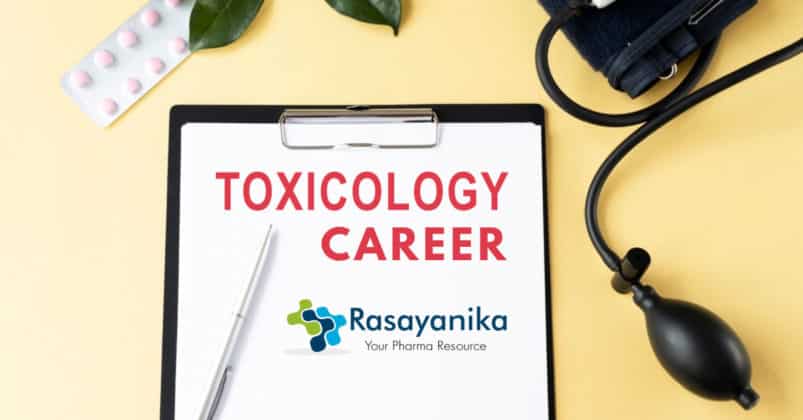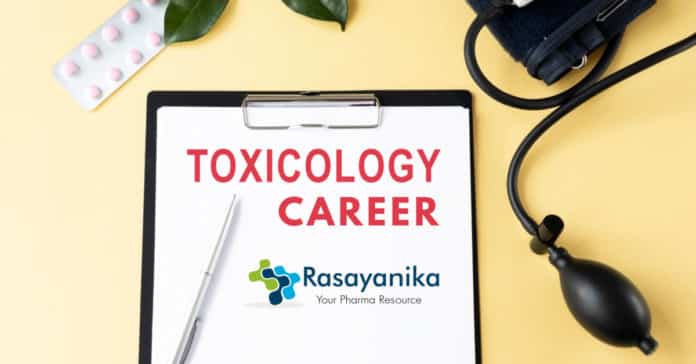 Career in Toxicology
Toxicology is traditionally defined as "the science of poisons; it is the scientific study of adverse effects that occurs in living organisms due to chemicals. Toxicologists study the safety and biological effects of drugs, chemicals, agents, and various other compounds on living microorganisms. They determine the harmful impacts of a chemical or drug on the exposed organism, the dose that triggers those impacts, and safe exposure limits.
They might likewise study the relationship between dosage and effect, which can be affected by aspects like the dosing regimen, route of direct exposure, age, gender, and also the environment. Toxicology brings together a wide range of fields, consisting of chemistry, biology, pharmacology, medicine, and environmental science, to aid in making policies and regulations to protect both human health and the environment.
We often come across the chemical that may potentially threaten our health like chemicals in the food we eat, airborne contaminants which we breathe, chemicals in the water we drink, poisonous dump sites near our homes, and a lot more. Chemicals are present in every little thing around us. Which chemicals are actually hazardous? How much quantity is required to trigger harm? What are the effects of a certain chemical? All of these are studied by a toxicologist.
Toxicologists use the most modern molecular, genetic, and analytical techniques to find answers to the above-mentioned questions.
Toxicology entails observing and reporting signs and symptoms, mechanisms, detection, and treatments of poisonous compounds, particularly – poisoning in people.
Branches of Toxicology
Environmental Toxicology
Forensic Toxicology
Clinical Toxicology
Mechanistic Toxicology
Biochemical Toxicology
Regulatory Toxicology
Industrial Toxicology
Genetic Toxicology
Preventive Toxicology
Behavioral Toxicology
Systemic Toxicology
Comparative Toxicology
Toxinology
Wildlife Toxicology
Geographical Toxicology
Aquatic toxicology
Medical toxicology,
Chemical toxicology
Occupational toxicology
Regulatory toxicology
Toxicogenomics
Education and Qualifications
A bachelor's degree in toxicology or a related field like chemistry, biology, forensic science, or biochemistry is necessary.
You can also pursue a Master's or doctrate degree to get a successful career in toxicology.
You need to make sure that your degree gives you a sound background in chemistry and a good understanding of biological systems.
Try to gain excellent lab experience.
Basic statistical analysis and Design of Experiments methodology.
Registrations Open For Toxicology Certification Course
Skills required
Analytical, critical thinking, and problem-solving skills
Time management skills.
Interpersonal skills like management and supervisory skills.
Written and Oral communication skills.
Precise attention to detail when performing examinations and tests.
Ability to review and interpret industry-specific data
Good teamworking skills
Ability to work on your own and manage your time productively
Ability to multitask and work to tight deadlines
Ability to collect and analyze large amounts of experimental data
Working environment 
Generally, toxicologists work in labs, universities, industries like chemical, pharmaceutical, agricultural, consumer products companies, forensics, etc.
Companies hiring toxicologists
Employers of Toxicologists include – Government sectors, Hospitals, Forensic labs, Universities/Institutes, Pharma companies, etc.
Baxter International Inc.
Thermo Fisher Scientific Inc.
Parexel
Syngene
Johnson & Johnson
Defiance Agrisciences Pvt. Ltd
Responsibilities for Toxicologist
Perform toxicological analyses to detect, understand, defend, and profile materials and compounds.
Identify and evaluate a proposed scientific hypothesis.
Create reports of the studies.
Manage danger evaluations to identify feasible harmful adverse effects and results.
Conduct tests utilizing biomedical and chemical instruments.
Make sure the safe use and storage of chemicals and lab tools.
Isolating and measuring the levels of toxic substances present in body fluids and tissue samples.
Follow government legislation concerning privacy, safety, and quality control within the lab.
Interpret the results of the studies.
Conduct risk assessments.
Integrate data from many different studies.
Review laboratory and/or human studies to assess dangers, exposures, and protocols.
Create hazard training and documentation materials specific to particular workers.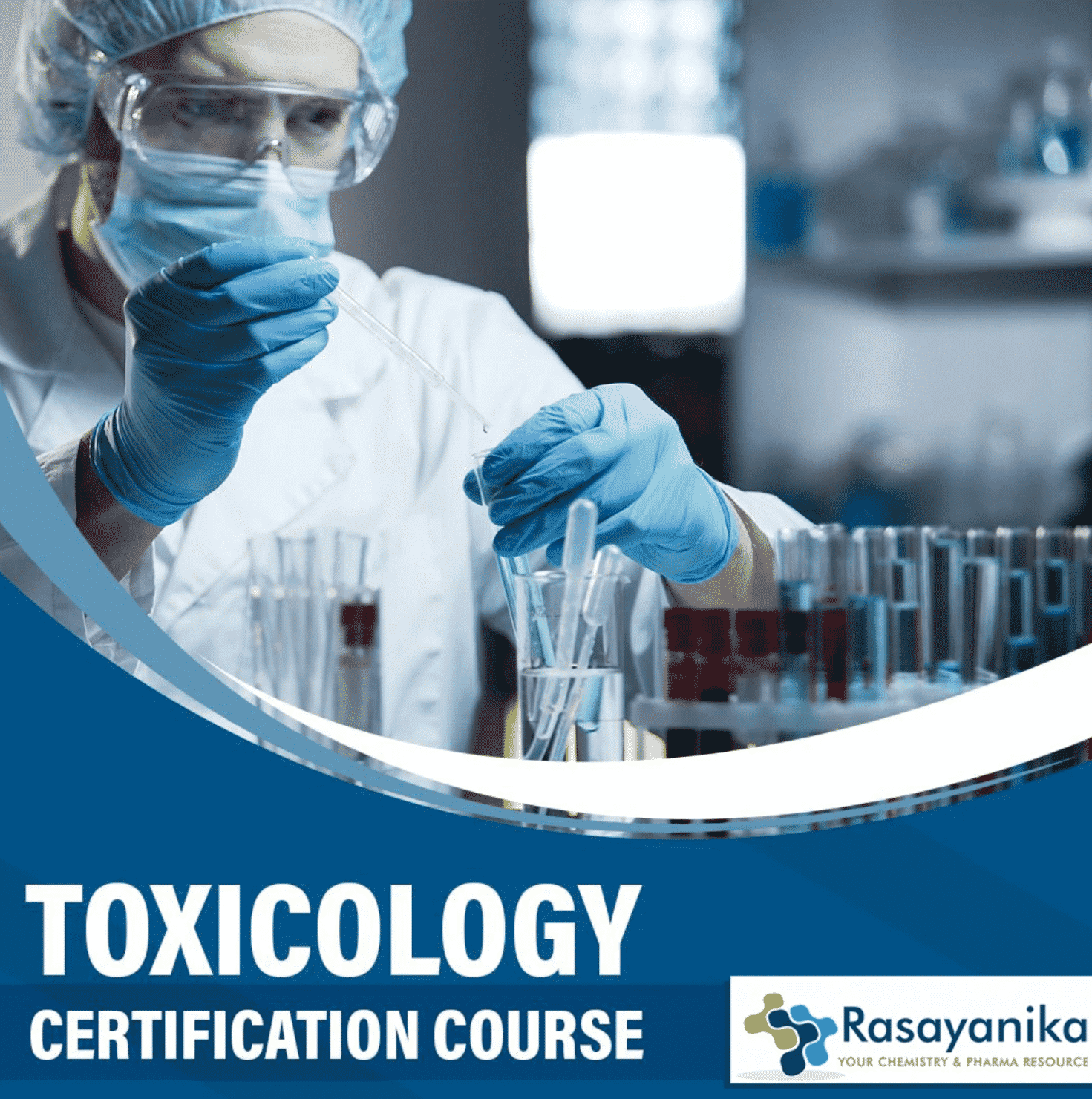 Salaries
| | |
| --- | --- |
| Experience | Salary |
| 1-4 years | ₹371,613 |
| 5-9 years | ₹1,079,000 |
| 10-19 years | ₹2,400,000 |
Study centers/Institutions For Degree Course in Toxicology
Job profiles
Scientist
Lecturer/Professor
Lab in-charge
Scientific Officer
Ecologist
Scientific Journalist/Editor
Analyst
Technical Officer in bioscience organizations
Drug Inspector
Forensic Inspector
Future scope
The employment of all medical researchers is forecasted to grow fastly over the next years. Toxicology testing continues to be a regulative need for all new products; toxicologists will definitely be needed in the coming days. Toxicology is among the fast-growing fields under science discipline and having remarkable job opportunities for enthusiastic researchers. There are plenty of career prospects in toxicology, which has increased to many folds after the COVID-19 pandemic.