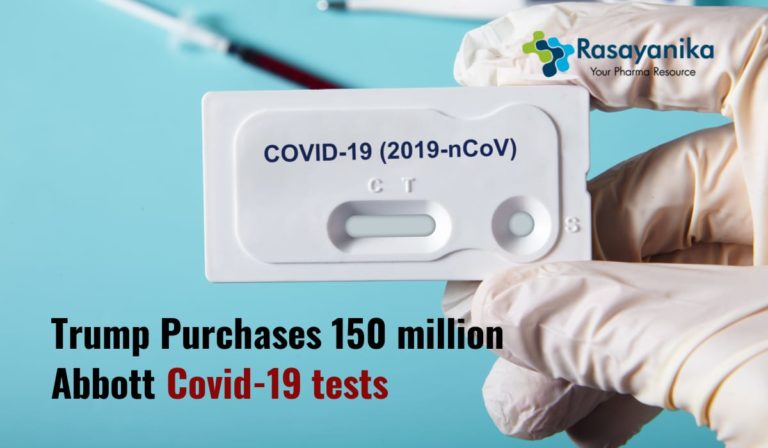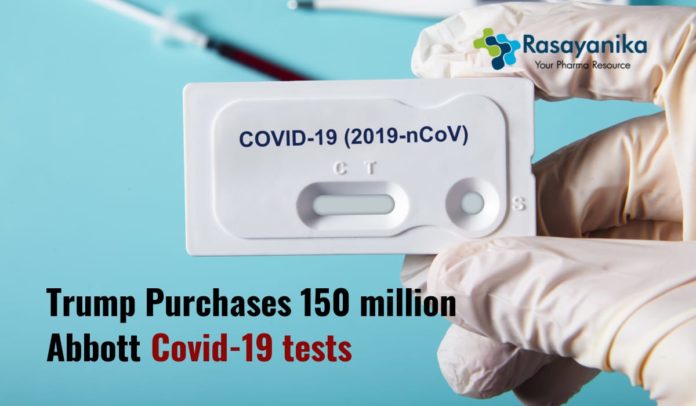 Trump Abbott Deal for COVID-19 Antigen Tests Worth $750 million
On Thursday, a White House spokeswoman said the Trump administration would purchase 150 million rapid coronavirus tests for about $750 million from Abbott Laboratories. On Thursday night, President Trump confirmed the deal at the Republican National Convention.
The portable antigen tests, which received the emergency use authorization from the U.S. Food and Drug Administration on Wednesday, can deliver results within 15 minutes and will sell for $5. The price gives the test a competitive edge over similar tests that need to be run through a machine.
Abbott's portable test can be conducted using a less invasive nasal swab than traditional lab tests; it requires no additional equipment to operate and is about the size of a credit card. While announcing the decision, FDA said in a statement that the tests have a similar design to some pregnancy cards because the results can be read directly from the testing card. The tests don't need an analyzer, and its fast, efficient, and simple design ideal for healthcare workers and patients.
COVID-19 antigen tests, for which the Trump administration has entered into a deal with Abbott, are faster and cheaper than the molecular diagnostic tests, but the chances of failing to identify positive COVID-19 cases are more for the antigen tests compared to the lab-based diagnostic tests. According to the FDA, antigen tests are very specific, but no as sensitive as molecular tests. This means Abbott tests may miss some cases where the individual is actually positive since there is a high chance for false-negative results. So in some cases, those who tested negative in the antigen test may have to be tested again with a molecular lab to confirm the results, said FDA.
The antigen tests are already marketed by Quidel Corp and Becton Dickinson.
Abbott refused to comment on the latest deal with the Trump administration for COVID-19 tests, which led to a rise in its shares by 8% to $111.54.