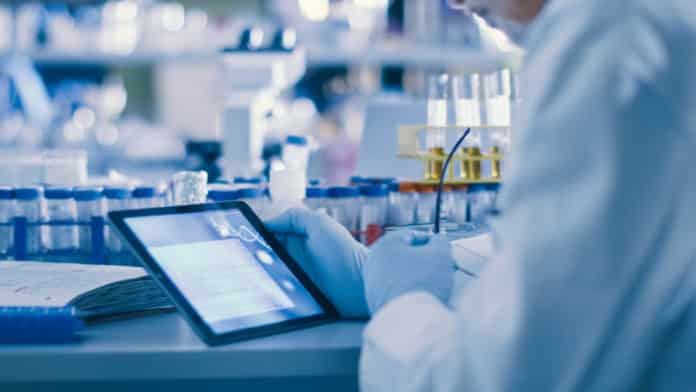 Dr Reddy's MPharma Job Opening – Pharma Scientist Job Vacancy
Dr Reddy's Pharma Dr Reddy's. Pharma jobs at Dr Reddy's. Applications are invited for the Scientist temporary position. Interested and Eligible candidates with pharma filed may apply for this position at Dr Reddy's. Check out all the details on Rasayanika.com
Job Title: Scientist – Formulation R&D – OSD
Experience & Education: M Pharm with 1-4 years of experience. Should have gained experience in end-to-end product development/process development of Oral Solid dosage forms and delivered 2-3 products overall.
Job Description
Purpose:
To develop the product formula for Oral Solid Dosage Forms, ensure successful pilot & pivotal bio study, process optimization, scale-up and exhibit, respond to deficiencies.
Key Responsibilities:
Design the scheme of experiments. Interpret the results from various analytical instruments like HPLC, UV, GC, IR, etc.
Visualize the developmental needs of the product.
Perform experiments for establishing the compatibility between API and excipients.
Carry out stability at each stage of formulations development.
Submit samples for conducting pilot and pivotal Bio studies on the PE batch and Exhibit batches respectively in consultation with Biopharmaceutics Team.
Understand the safety and environmental aspect.
Solve the problems and queries related to the development of the formulation and discuss them with the Tech Lead.
Understand/familiarize with the problems faced during Scale-up.
Understand the scalability of the chosen process.
Analyze the formulation strategy, efficiency, working relations and cross-functional issues in R&D.
Calibrate the instruments according to the master calibration schedule and follow GLP and SOPs.
Keep the work area clean and the laboratory under controlled temperature.
Maintain the documents well.
Key Personal Attributes:
Excellent communication & Coordination skills and ability to work with a diverse cross-functional teams.
High energy & ability to work in ambiguity
Excellent interpersonal skills; high level of proficiency in networking internally and externally
Good data analytical skills with creative thinking ability
Knowledge:
Formulation Development-Displays understanding of physical & chemical properties of materials used in formulations and applications to own area through relevant pre-formulation studies.
Process Engineering-Demonstrates understanding of engineering principles & process controls related to equipment and processes across scales to transfer or receive processes/ products
Integrated Drug Development-Demonstrates awareness of Dr Reddy's business, products and research approach as well as competitors drugs/ products to aid product selection process/ support functional delivery
Regulatory & Compliance-Shows awareness of GXP guidelines, SOPs and internal systems related to own tasks & applies the same in daily operations effectively
IP Laws & Patents-Shows awareness of IP processes with relation to submission and approval
Operating Network:
Internal: FRD, ARD, PEF, PMO, RA, IP, Bio CoE, SCM, FTO, DQA
External: Development partners (CMO/CRO)
Salary: Not Disclosed by Recruiter
Industry: Pharma / Biotech / Clinical Research
Functional Area: Medical, Healthcare, R&D, Pharmaceuticals, Biotechnology
Role Category: R&D
Role: Formulation Scientist
Employment Type: Full Time, Permanent
Editor's Note: Dr Reddy's MPharma Job Dr Reddy's Scientist Jobs Dr Reddy's Chemistry Job Job Opening @ Dr Reddy's, Pharmacy jobs at Dr Reddy's, Dr Reddy's job opening 2019, Dr Reddy's jobs Subscribe to Rasaynaika for latest chemistry and Pharma job openings. Follow us on Facebook for the latest updates.c