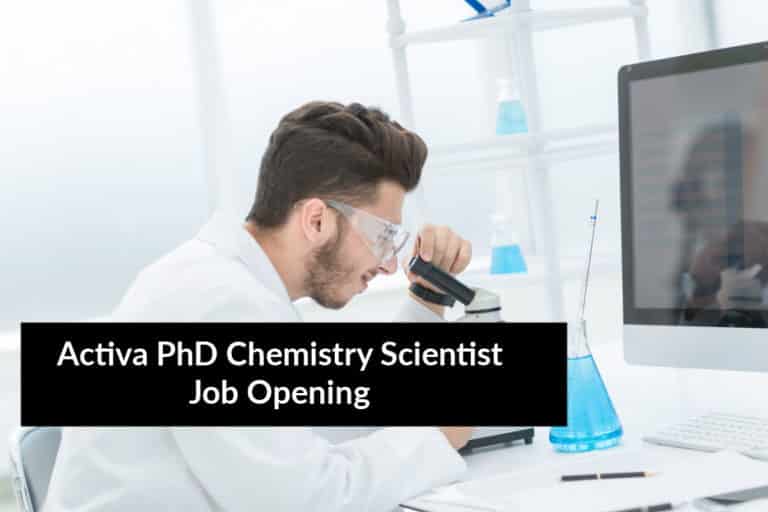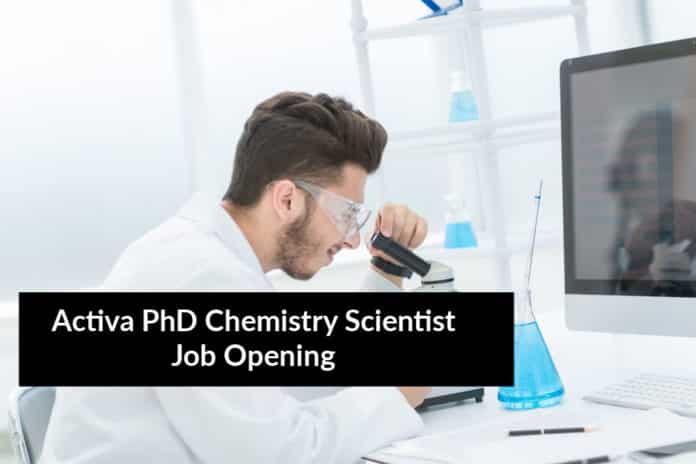 Activa PhD Chemistry Scientist Job Opening – PhD Jobs
PhD Chemistry Sr Scientist. Activa is looking for a high-energy, creative, and ambitious technician to join our team. We are recruiting an Assistant to work with our scientists and engineers and maintain the laboratory. Check out all the details on the same below:
Job Title: Sr Scientist – Polymer Chemistry with PhD
Required Qualifications
Ph.D. in Polymer Chemistry, Chemistry, Chemical Engineering, Material Science (or related field).
Ability to synthesis new polymer material for energy storage application
5 years of experience in solid-state battery materials, electrodes, cell performance, and abuse characterization.
Electrochemical test equipment experience is required: multimeter, potentiostat, galvanostat, frequency response analyzer, multi-channel battery tester setup, and operation is expected.
Ability to efficiently communicate with technicians, scientists, and engineers.
Ability to work efficiently in a multitasking, rapid-cycle development environment.
The Ideal Candidate will be
Smart. You're a top-performing teammate. Curious. You ask why, you explore, you're not afraid to introduce and defend a crazy idea.
Working with agile methodology.
Strong communication skills to collaborate with various stakeholders.
Ability to discuss and explain design options.
Detail-oriented, Critical thinker and Team spirit.
Be energized at the prospect of working on software that improves people's lives
Experience in a Startup environment.
Should have experience working in Agile (Scrum) environment.
Problem solver and customer-centered.
Good time-management skills.
Be smart about choosing between fast and right.
Problem solver and customer-centred.
Good time-management skills.
Responsibilities
Skills in the synthesis of polymers for energy storage application
Cathode and anode material preparation.
Train users in equipment operation and laboratory techniques, explain and demonstrate technology and equipment capabilities, operations, limitations and outcomes.
Understand the fundamentals of coating, electrode processing, and cell assembly (coin and stacked prismatic cell) process, work with customers to execute demonstration-scale production runs and solve problems as they arise.
Interact in a professional manner with Battery Lab customers.
Collaborate with scientists and engineers throughout the organization to continuously improve existing processes and procedures.
In collaboration with leadership and staff, ensure the battery user facility is operating safely, efficiently and within its allocated budget.
Working knowledge in the chemistry lab.
chemical waste management
Lab maintenance.
Editor's Note: Activa PhD Chemistry Scientist Activa Msc Chemistry Research Job Opening @ Activa, Chemical science job openings 2019, Chemistry jobs at Activa, job openings at Activa Subscribe to Rasayanika for latest chemistry and Pharma job openings. Follow us on Facebook for latest updates.