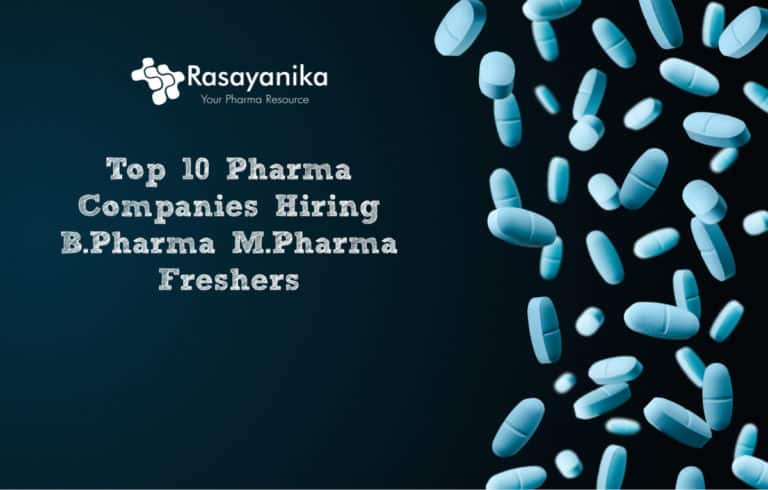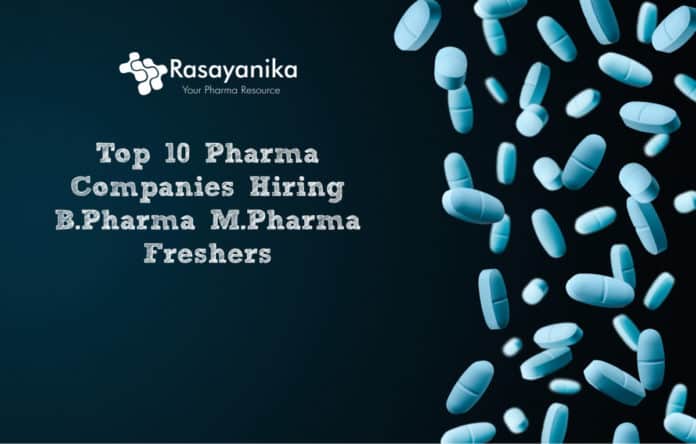 BPharma MPharma Freshers Job – Top 10 Pharma Companies Hiring
Indian Pharmaceutical industry is among the Top Pharmaceuticals Markets Of The World! Did you know that? The pharmaceutical industry is a fast-growing business in India. More than 50% of the global demands of vaccines & generic drugs are being supplied by India. For the previous few years, the consciousness about health and hygiene has improved, which has resulted in growth in the trade of products in India. These facts clearly suggest that one can have an excellent career in the Pharma Industry. As far as BPharma MPharma Freshers Job are concerned, you can grab jobs at leading pharma companies in India & Abroad, just that you need the right kind of Resume, Skills & dedication to looking for that perfect Pharma Job. Be it API production, Analytical Chemist Job, QA-QC Job or Research Associate Job – each of these fields have an ample amount of vacancies. To help out the Pharma Fresh Graduates Below we have enlisted top 10 Companies that hire Pharma Freshers. Top 10 pharma companies where you can get BPharma & MPharma Freshers Job.
Following is a list of Top 10 Pharma Companies Hiring BPharma & MPharma Freshers:
Cipla
Reddy's Laboratories
Lupin
Sun Pharmaceutical Ltd
Aurobindo Pharma.
Zydus Cadila
Torrent Pharmaceuticals
Glenmark Pharmaceuticals
Novartis
Intas Pharma
1.Cipla Ltd:
Cipla Limited is an Indian multinational pharmaceutical and biotechnology company. Cipla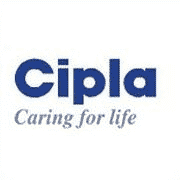 primarily develops medicines to treat respiratory disease, arthritis, diabetes, weight control, and depression; other medical problems. Cipla doesn't just offer a job to you, it takes pride in assisting you to build a career on your own by providing you with opportunities perform to learn and grow.
Common Job Openings at Cipla Ltd:
Analyst (there are various posts under analysts like a quality analyst, quality analyst manager, etc)
Medical Writer
Pharmacist
Who can apply for the above post: BPharma candidates, Bpharma Freshers, Pharma Freshers, and MPharma Freshers as well are being hired by Cipla.
________________________________________________________________________
2. Dr. Reddy's:
Dr. Reddy's commenced its generics business in India in 1986 and is now a trusted name in the healthcare industry consistently serving the needs of countless patients using high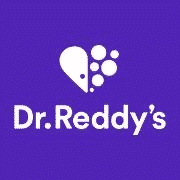 quality, affordable and innovative medicines across treatment areas. Across specialty and mass therapies, the company has significantly grown its portfolio of products over the years. Their portfolio has over 200 products covering the whole spectrum of disease areas spanning gastroenterology, oncology, pain management.
Common Job Openings at Dr. Reddy's:
Quality Control Chemist
Production Chemist
Process engineer
Trainee
Pharmacist
Chemist
Associate Chemist and many more.
Who can apply: Candidates with degree in Bpharma, MPharm with some experience as Internship or project work are being hired readily by Dr. Reddy's Lab.
________________________________________________________________________
3. Lupin Ltd: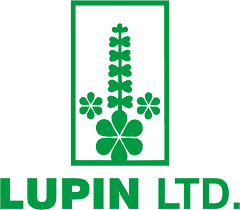 Lupin is a multinational pharmaceutical company based in Mumbai. It's the 12th-largest firm by market capitalization globally.
Common Job Openings at Lupin Ltd:
Quality Analyst
Junior Production Officer
Junior Chemist
Trainee/intern chemist
Quality Trainee Officer
Reviewer – Quality Assurance & Many More
Who can Apply: For positions like Trainee/intern, QA, Quality Trainee Officer Bpharma Freshers are prefered. Candidates with Mpharm degree can also apply as per the Job description & eligibility mentioned in each post.
________________________________________________________________________
4. Sun Pharma: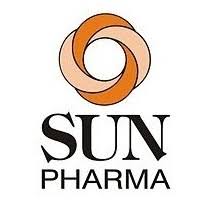 Sun Pharmaceutical Industries Limited is an Indian multinational pharmaceutical company that manufactures and sells pharmaceutical formulations and ingredients that are active primarily in India and the United States.
Common Job Openings at Sun Pharma:
Regulatory Affairs Executive
QA Executive
QC Executive
Officer Post
Quality Control
Pharmacist & Many More
Who can Apply: As per our survey, Sun pharma frequently recruits for Officer & Executive Posts in which basic knowledge of Analytical techniques like HPLC, chromatography is required. BPharma Mpharma freshers are eligible to apply.
________________________________________________________________________
5. Aurobindo Pharma: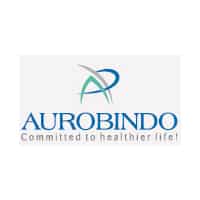 Aurobindo Pharma headquartered in Hyderabad deals with manufacturing of Generics & API. It is one of the Top Pharma Companie that recruit Pharma freshers on a regular basis. With over 20,000 plus employees working worldwide & 25 + Manufacturing Facilities present – Aurobindo Pharma provides job in various departments and is one of the best company for a fresher to start their career with good salary package.
Common Job Openings at Aurobindo Pharma:
Intern / Trainee
Regulatory Affairs Intern
QC, QC Executive
API Analyst, and many more profiles in various pharmaceutical departments.
Who can Apply: For Intern, Regulatory Affairs Intern, Trainee Post Bpharma Freshers are eligible. M pharma Freshers also can apply at Aurobindo Pharma for a job in the API or regulatory Affairs division.
Aurobindo Pharma also offers internship programs for Bpharma Freshers with a stipend for a duration of 9-12, months. Keep checking Rasayanika website for more details.
________________________________________________________________________
6. Zydus Cadila: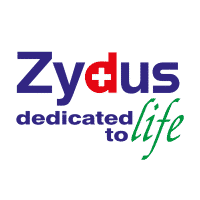 Zydus Cadila headquartered in Ahmedabad ranks 4th in the Indian pharmaceutical industry. With a legacy of 65 years, it has over 1300 researchers working across 19 sites in research areas which include, API, Biosimilars, Biologics & Vaccine development. In the latest research Zydus has launched a novel Biologic for Rabies.
Common Job Openings at Zydus:
OSD Production – Officer/Executive
API Trainee / Intern
Trainee / Research Associate
Chemist
Pharmacist
QA / QC Analysts
Technical Assistant
Monitoring documentation of dispensing, granulation, compression, coating, and Packing
and many more
Who can Apply: B.pharm/ Diploma Freshers, Bpharma Fresh Graduates can apply for the above-mentioned posts as & when the vacancy is posted. B.Pharma & M.Pharma Freshers Job can be found at Zydus.
________________________________________________________________________
7. Torrent Pharmaceuticals: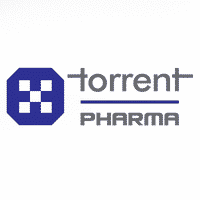 Torrent Pharma with a turnover of Rs. 7673 Cr is one of the leading Pharma companies in the Country. Torrent leads in the segments like – therapeutic segment of the cardiovascular, central nervous system, gastro-intestinal & women healthcare. With a presence in over 40 countries – Torrent is ranked first amongst other Indian Companies for having the largest market share in Brazil & Germany. A career at Torrent means you will get an opportunity to interact & work closely with senior professionals and get hands-on training on the latest techniques.
Common Job Openings at Torrent:
Medical service Executive
IPQA Executive
Executive – Clinical Research/ Bio-pharmaceutics
Clinical Pharmacists
Technical Assistants
QA executive
Medical Representative
Who can Apply: Being a Pharma fresher, in order to get a job at Torrent Pharma one must be skilled and have a brief knowledge of analytical techniques used in API, biologist labs. Candidates possessing some kind of experience in a project or internship can get through Torrent pharma recruitment process easily.
________________________________________________________________________
8. Glenmark Pharmaceuticals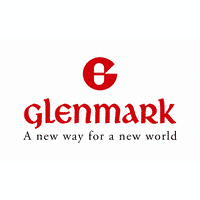 Glenmark Pharmaceuticals with headquarters in Ahemdabad by 2008 was the fifth-biggest pharmaceutical company in India – with a 37% increase its revenue compared to last year. With its R&D site located in Mumbai & Switzerland, it has a huge pipeline of innovative products. Working at Glenmark you get a chance to evolve & innovate with cutting-edge technologies on powerful medical breakthroughs.
Common Job Openings at Glenmark:
QA Officer
QC Officer
Pharmacovigilance Intern
IP
Who can Apply: Getting a job at Glenmark has a pressure can be a tough task as it mostly hires candidates who have some overall advanced scientific knowledge which can be gained via some certifications & Training courses. However, Bpharma & MPharma Candidates are frequently hired by Glenmark.
________________________________________________________________________
9. Novartis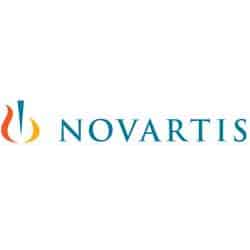 Novartis International is a Swiss multinational pharmaceutical company. Its headquarters is based in Basel, Switzerland. Novartis is one of the largest pharmaceutical companies by both market capitalization and sales. Novartis manufactures the drugs clozapine (Clozaril), diclofenac (Voltaren), carbamazepine (Tegretol), valsartan (Diovan) among others. Novartis uses some of the most innovative science and technology to address some of society's most challenging healthcare issues. In the past, Novartis has developed breakthrough treatments and found new ways to deliver them to across the globe. The Vision of Novartis is to be a trusted leader in changing the practice of medicine.
Common Job Openings at Novartis:
Executive – Quality Control
Executive Quality operations
Analyst
Scientific Writer
Medical Safety
Who Can Apply: Novartis prefers hiring candidates who have knowledge of Clinical research & Scientific Writing. For Pharma freshers starting a career with Novartis can be a big turning point. As you gain experience and climb the career ladder, there is no looking back in your pharma career. Both Bpharma & Mpharma Freshers can apply at Novartis as per Vacancy available.
________________________________________________________________________
10. Intas Pharma
Intas Pharma, a pioneer in pharmaceutical formulation development, manufacturing, and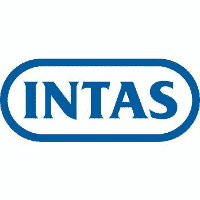 marketing is headquartered in India. Instas holds a leadership position in the development of therapies for chronic disorders in the domestic market. It also has a foothold in the more than 80 counties across the world with its robust sales, marketing and distribution centers in North America, Europe, Central & Latin America, Africa, Australia, New Zealand, Asia-Pacific as well as CIS and MENA countries. With a global turnover of $1.7 billion at >20% CAGR over the last 5 years( as on 31st March 2018) the company invests around 6-7% of its revenues in R&D. With highly competent R& D team Intas is India's fastest growing company with 13 commercialized Biosimilars. It operated 14 manufacturing facilities out of which 7 or located in India, rest in UK and Mexico.
Common Job Openings at Intas:
Trainee / Office
Management Trainee
Technician – Tablet Manufacturing
Analyst
Pharmacology Trainee
Who can Apply: Intas is another such pharma company which hires Pharma freshers frequently. BPharma freshers & MPharma freshers can apply for the above posts. MPharma with pharmacology specialization is preferred.
Now your next question will be – How To Apply for Job in these companies?
Well, Candidates can directly apply for the job openings on the respective company website. However, the best source for applying to the above job is Rasayanika.com where Jobs for Pharma Freshers are handpicked & Posted on a daily basis, thus saving you from visiting multiple sites and hunt for jobs.
So here we are with a tentative list of 10 best Pharma companies where one can apply for BPharma & MPharma Freshers Job. So many opportunities and big companies are waiting for candidates like you after your Bachelors in the field of Pharmaceutical Science. So, get started and start planning how would you like to design your career after your bachelor's. The best future comes with the best and most reliable choices that you make. Hence make the most out of the choices that are present for you and the earliest the choices are made, the sooner and better you will get started with your Pharma career.
Keep checking Rasayanika.com for more BPharma MPharma Freshers Job, latest pharma & Chemistry jobs, career advice and answer to all such questions. Subscribe to Rasayanika for daily updates on what is going on in Pharma and Chemistry field, latest news on big Pharmaceutical firms. You can also follow us on Social Media.
All The Best!!!!!
Upload your CV to Rasayanika Talent Pool