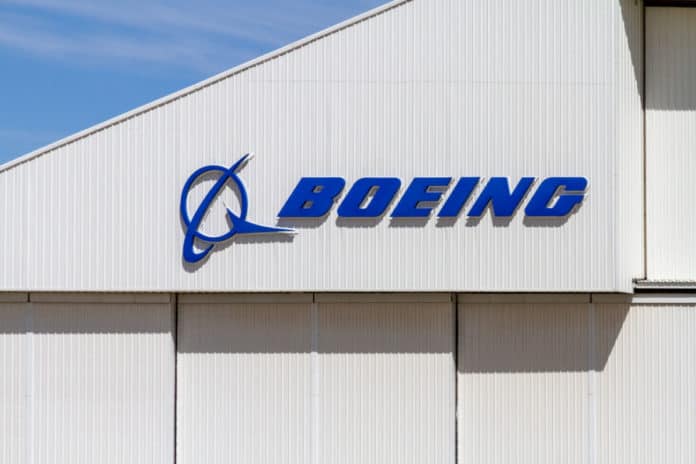 Boeing Latest Chemistry Job Recruitment – Apply Now
Boeing Latest Chemistry Job. Here comes the opportunity for the Candidates who have been looking for a career with one of the largest planemaker industry. Boeing is hiring candidates having experience in the scientific field. Interested candidates who are looking for a bright future with Boeing can apply for this job opening. get all the related details exclusively on Rasayanika.
Job ID: 1900021995
Job Code: 6F4BI3 (618) – MP&P Engineer 3 (MP&P Engineer
Location: Bengaluru, Karnataka
Company: Boeing India Private Limited
Eligibility: Ph. D + 2 years industrial experience in Chemistry or Material science preferably in the aerospace sector.
Experience: Experience in chemical product or process development. This requisition is for the international, locally hired position. Candidates must be legally authorized to work in India. Boeing will not seek immigration and labor sponsorship for any applicants; this is the responsibility of the job candidate. Benefits and pay are determined at the local level and are not part of Boeing U.S.-based payroll.
Job Description
The Boeing Research & Technology Center established in Bangalore during 2009, conducts research in areas related to improving the technologies and design methods for current and future aerospace products. Besides doing in-house research, the Center is also partnering with selected Academic Institutions, Government Laboratories and Private Enterprises across India. The Centre has openings for a Research Engineers / Scientists in Chemical Technology domain to support Research and Development in the area of Materials and Processes (M&P) for aerospace applications. Projects include developing new coatings, polymers and composites and associated processes and synthesis, testing, and characterization. The selected individual will carry out research, in coordination with internal stakeholders, to address the needs of Boeing businesses. These positions will be located in the Boeing Research and Technology Laboratory, Bangalore, India, and report to the Senior Manager, Materials and Manufacturing Technologies Research Group. Experience in the following is required: Organic Chemistry, Epoxies, Sealants, Adhesion, Kinetics, Advanced Characterization, Chemical analysis, Material and Functional testing The selected applicants will perform a mixture of lab task assignments, with the current primary assignments in the area of surface finishing and characterization. He or she will contribute to the reach the specific project milestones.
These positions will support:
(a) Execution of R&D projects
(b) project and lab management activities
(c) documenting results of R&D and business support projects, and
(d) providing inputs for periodic updates and reviews in the form of progress reports and project summaries.
The selected individual will work closely with teams of chemists / engineers located in India and US.
The position will require occasional travel within India and internationally.
Skills required
Be a self-starter who is proactively seek information and direction to successfully complete the statement of work.
Demonstrate strong written, oral, presentation and interpersonal communication skills.
Be fluent in written and spoken English
Be self-motivated and able to work independently with a positive attitude and highest ethics
Be able to work collaboratively with very strong teaming skills.
Must be willing to work flexible hours to interface with Boeing personnel around the world.
Upload your CV to Rasayanika Talent Pool