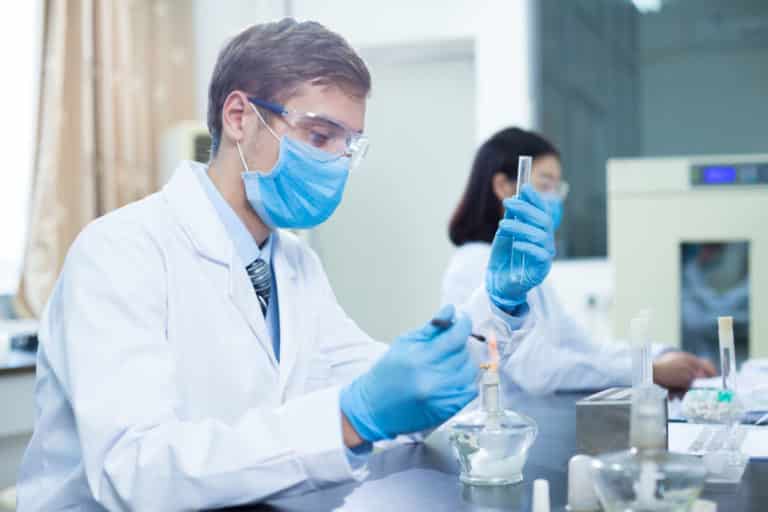 B.Tech-Msc Chemistry Job Opening @ Shell Technology | Researcher
B.Tech-Msc Chemistry Job. Chemistry Jobs @ Shell Technology, Associate Researcher Post Vacancy. Shell Technology invites candidates with Btech and MSc Degree in chemistry for the post of Associate Researcher. interested and Eligible candidates may apply for this great opportunity. Check out all the details on the same below:
Shell began operations in India more than 80 years ago. At Shell India, we invest in our people through our industry-leading development programme, which sees our employees thrive and gain access to experts on a local and global level. To date, we have invested more than US$ 1 billion already in India's energy sector alone in socially and environmentally responsible ways.
Job Id: 110211BR
No.of posts: 01
Job Title: Associate Researcher
Eligibility: Bachelor's degree in Chemical Engineering  or Master's degree in Chemistry
Experience:
Minimum of 5 years of hands-on experience in relevant technology areas covering chemicals, refining, alternative fuels, renewables, electrochemical process, Prior relevant experience in automated Reactor skids, regular maintenance, implementing designing improvements &  spare / chemicals inventory management for smooth operations.  Hands-on experience in the operation of high-pressure reactors, separation equipment Operations highly desired.
Job Description
Purpose
Emerging Technologies is an enabling capability with advanced research skills and capabilities to deliver innovation to the existing line of Shell businesses as well as long-range research which involves research in key themes with an intent to identify opportunities around energy transition. In Chemical lead generation program, we look at the process  as well as chemistry innovations for developing new technology routes for existing molecules, delivering new molecules and new intermediates aligned with chemicals technology strategy. In long-range research, we conduct exploratory as well as explanatory research in areas like dense energy carriers, methane to products and CO2 capture and conversions and various novel conversion technologies which are all aligned with the broader theme of the energy transition. Purpose of ET is to shape up ideas which are in early stages of development in the above areas through experimentation and feed them into the technology funnel for sustained innovation and value delivery.
Accountabilities
Associate researchers are typically responsible for operating several experimental units in the Shell Bangalore labs in areas as mentioned above-covering programs in chemical technology platform and long-range research platforms. Depending on individual experience and customer needs, the role  may vary and will hold a relevant mix of the following accountabilities:
Deliver lab experimental results  in support of Chemicals and energy transition programs in  a safe and effective manner as per appropriate safety procedures

Timely delivery of experimental research work through thorough planning and execution and report out to project leader.

Validate the experimental data and do preliminary interpretation of the results and discuss these with the project lead in pursuit of project deliverables.

Understand the analysis & characterization needs and work closely with analytical team to summarize the outcome of experimental work.

Calibrate and maintain the experimental / analytical equipment to ensure high reliability of  of equipment as well as experimental data generated.

Adhere to the safety standards; follow standard operating procedures in day-to-day activities

Be the owner for all equipment in the relevant area; responsible for ensuring smooth functioning of equipment.

Document the data from experiments as per Shell standards.

Working independently with minimum guidance from project leader and with a strong commitment for delivery of work on time.

Operation and maintenance of units/equipment assigned to individual

Proper maintenance of mandatory plant, experimental and HSSE administration/documentation

Adherence to change management for modifications of units/equipment assigned to individual

Adhere to all HSE, group, regulatory, quality and other appropriate standards

Seamless co-operation with colleagues across organizational boundaries such as Safety, Operations, procurement. analytical  and with members of emerging technologies working from other geographies.

Good communication skills, both verbal and written.
Last Date To Apply: 28 th June 2019
Editor's Note: B.Tech-Msc Chemistry Job, Chemistry Jobs @ Shell Technology, Associate Researcher Post Vacancy. Chemistry jobs, MSc Chemistry jobs, Senior Researcher Post vacancy at Shell. Chemistry jobs at Shell, Shell jobs, Shell technology jobs, Chemistry jobs 2019, Subscribe to Rasayanika for latest chemistry and Pharma jobs, Follow us on Facebook.
Upload your CV to Rasayanika Talent Pool