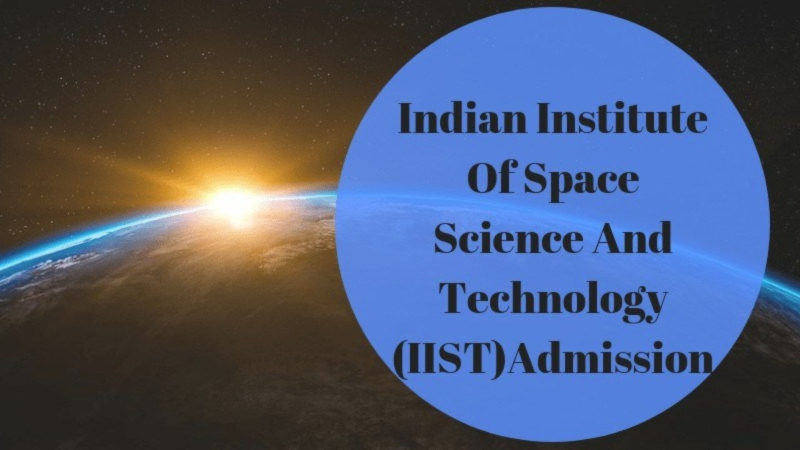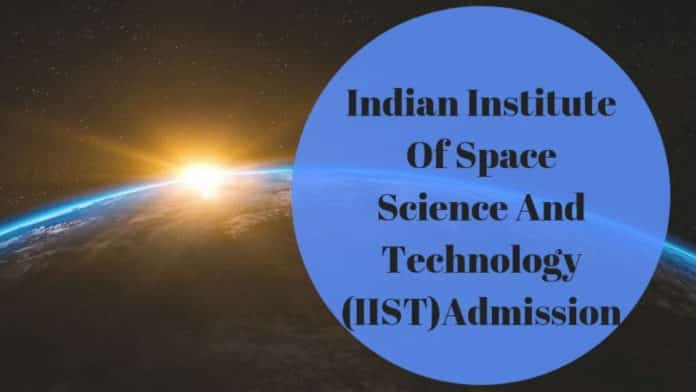 Indian Institute of Space Science and Technology: Phd Admission 2019
The notification for the Admission to Ph.D. Program – 2019-20 has been announced at Indian Institute of Space Science and Technology. Interested applicants can check details on the eligibility criteria, courses offers, application procedure, research areas, contact details, and application link all given below:
Eligibility:
Applicants with Master's Degree in Science as their highest qualifying degree
Applicants must have Master's Degree in the relevant area with a minimum of 65% marks or 7.00 CGPA or equivalent in the Qualifying Master's degree (60%marks or 6.50 CGPA for OBC, 55%marks or 6.00 CGPA for SC/ST/PD). They must have cleared a National level eligibility test, such as a valid UGC-CSIR-NET-JRF/Lectureship/ fellowship or NBHM/JEST/GATE and State Government Science and Technology Scheme, in the relevant disciplines.
Selection Procedure: 
For candidates applying with their Master's degree in Sciences as their qualifying degree and having a valid score card/certificate in any of the National level eligibility tests listed above, selection to the programme will be based on an interview to be conducted at IIST.
Note: Applicants applying with their JEST score should have secured a rank within the first 300.Candidates applying with a valid GATE score in a Science discipline, having a minimum score of 500 for General Category (450 for OBC and 350 for SC/ST/PD categories), are exempted from the Ph.D. written screening test conducted by IIST. Applicants having GATE score in Science disciplines less than indicated cut-off above will not be considered for Ph.D. Admission
Research Areas:
Light Emitting Polymers/ Polymer Nanocomposites (M.Sc. in Chemistry (all branches)/BS-MS (with specialization in Chemistry)/M Tech in Materials Science and Technology, Polymer Technology and allied fields)
Fellowship
All scholars selected to the programme specializations listed in Table 1 shall receive a fellowship of Rs.31000/- per month. (Research Scholars selected with UGC/CSIR/NET-JRF/NBHM and State Government Science and Technology Scheme etc., shall draw fellowship from the concerned organizations). For all research scholars with external fellowship, the concerned rules and regulations apply.
The fellowship will be enhanced to Rs. 35000/- based on a performance review after two years of  Research
The scholars will be required to assist the Departments in tutorials, practical training in labs or similar academic activities normally limited to 6 hours per week
The scholars will have to pay applicable fees as well as charges for the   services provided by the    Institute like boarding/lodging/medical facilities etc., as per IIST rules.
For those who receive fellowship from agencies such as DST, CSIR, NBHM, UGC and candidates who have been provided research fellowship by State Government Science and Technology Scheme through competitive written test etc., the Institute will not bear the fellowship of the student if the same is stopped due to any reasons by the concerned agency.
The Institute is completely residential and will provide accommodation to all the regular Ph.D students. However, in the event of shortage of rooms in the hostels, preference will be given for room allotment to candidates whose fellowships are borne by the Institute.
Selection Procedure
Applications will be received until May 06, 2019 through online only
Candidates having fellowship from funding agencies such as DST, CSIR, NBHM, UGC, State Government Science and Technology Scheme etc, applying to research areas in Table 2 may also apply for other research areas in Table 1, if eligible. Final decision on the eligibility of such fellowships will be taken by IIST
Candidates are advised to visit the individual department profile for more details on the respective areas of research
Candidates with valid fellowship from Government funding agencies shall upload a scanned copy of the fellowship award letter
A short-list of applicants for written test or interview will be displayed in IIST website by May 16, 2019

The Ph.D. written screening test will be for one and half hours, starting at 9:30 AM on May 26, 2019 (Sunday) in the cities listed below.
Thiruvananthapuram
New Delhi
Kolkata
Ahmedabad
Hyderabad
The written screening test for candidates without holding eligibility through a national test for PhD admissions will have two parts A & B. Part A (40 marks) will comprise of questions that test both aptitude and mathematics, Part B (60 marks) will have questions related to subject area that are identified in the eligibility. While Part A (30 minutes duration) will be conducted first for all candidates, Part B (60 minutes duration) will be held starting from 10:15 AM and lasting one hour for different subject areas. A student applying to multiple research areas can write the corresponding subject area (Part B) of the various different research areas in the indicated time slot.
Candidates screened in through the written test will be called for an interview to be held at IIST, Thiruvananthapuram on 10th and 11th June, 2019
Provisionally selected candidates list, after the interview, will be displayed in the IIST website on June 14, 2019.
Outstation applicants will be reimbursed to-and-fro sleeper class train fare/bus fare by shortest route from the place mentioned in the application to Thiruvananthapuram, or actual fare paid (whichever is less) for attending the interview.  The applicants are advised to make their own arrangements for their stay at Thiruvananthapuram
No travel support will be provided for attending the written screening test
Admissions are governed by Ph.D. Rules and Regulations of IIST. (https://www.iist.ac.in/academics/rules-regulations).
The date of the Written Screening Test and the dates of Interview will not be changed under any circumstances
   How to Apply
Applications shall be submitted online at the IIST website: http://admission.iist.ac.in.  Applications received online only will be considered.
The applicants will not be allowed to make any changes in their registration profile once submitted. Hence utmost care should be taken by the applicants while filling their profile
Application fee is to the extent of Rs. 700/-  per  Department (for  SC/ST/PD and Women applicants – Rs.350/- per Department).  If the applicant is eligible and wishes to apply for more than one Research Area in the same Department, he/she need not pay any additional application fee.  The application fee is non-refundable. Applicants who wish to apply to multiple departments will have to pay the appropriate application fee (sum of the application fee for each department).
The application fee shall be paid, once enabled by the system one day after the registration, through "SBI Collect" only.
Applicants who are employed in Government/Semi Government/PSUs/ Autonomous Bodies need to produce a "No Objection Certificate (NOC)" from the current employer at the time of Interview.
Last Date To Apply: May 06, 2019
Editor's Note: Ph.D. admission programme, Ph.D. admission, Phd Chemistry admission, Phd Chemistry, Indian Institute of Space Science and Technology, iist, Subscribe to Rasayanika for latest chemistry and Pharma jobs.
Upload your CV to Rasayanika Talent Pool